News
LSU Baseball Hires Twins Pitching Coach Wes Johnson, Signs Former Vanderbilt Shortstop Carter Young
There's a "super-team" feel to what's happening for LSU.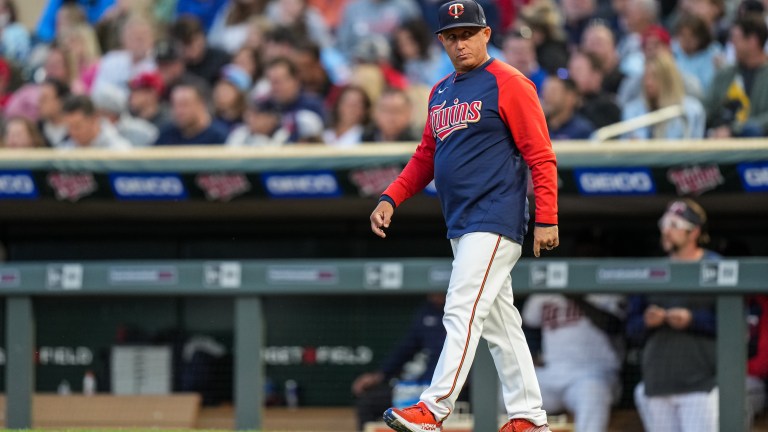 Despite Ole Miss winning the College World Series just two days ago, LSU has been the talk of the college baseball landscape. After adding freshman phenom Tommy White from NC State and pitcher Christian Little from Vanderbilt, they've continued to pile on, hiring Twins pitching coach Wes Johnson and signing former Vanderbilt shortstop Carter Young in the past 48 hours.
Wes Johnson
Johnson, who's been with the Twins since 2018, was the pitching coach at Mississippi State and Arkansas before transitioning to the big leagues. He has a fantastic reputation, helping lead the Twins to AL Central titles in his first two years on the job, along with setting club records in total strikeouts and K/9 during his four year stint. LSU head coach Jay Johnson quoted on the hiring, "We have hired, in my opinion, the best pitching coach in the country at any level. The success he has had at the highest level of baseball speaks to Wes' ability to communicate, teach, develop and motivate."
Carter Young
On the field, Carter Young is not coming off the best season at Vanderbilt, where he hit just .207 with 26 RBIs in 56 games. That being said, he is an everyday veteran shortstop who is entering his senior year with a program that has all the momentum in the world.
With Young and Little both heading from Nashville to Baton Rouge, there is a clear distinction in the way the new NIL regulations are being handled at different college programs. LSU has established themselves as serious buyers in the transfer portal, but we still do not have the numbers on what each player will be getting.
Super Team in Baton Rouge
Wes Johnson is reportedly signing a three-year, 1.14 million dollar contract, which is a raise from his contract with Minnesota. One can only imagine what Tommy White's going to be getting a lucrative NIL deal.
White, Little, Young, and Johnson are not the only LSU signings so far in this short offseason. Jay Johnson also picked up Creighton pitcher Dylan Tebrake (2.71 ERA, 115 K, 93 IP) and Baylor shortstop Jack Pineda (.300 BA, 36 RBIs, 10 SB) recently.
Tebrake said in an interview that he's waiting for the upcoming MLB draft and will go to LSU if he doesn't get a certain amount of money. Essentially, his transferring is a safety blanket to "secure the bag".
The SEC is looking to take an even bigger leap from the rest of college baseball going forward. They had four teams in Omaha, the past three title winners, and have had a team in the finals, 13 of the last 14 years. With LSU's seemingly endless desire to buy out every player and coach they possibly can, it'll be interesting to see how their program compares to conference rivals and the rest of the country, in the future.