Feature
College World Series 2021 Preview: Virginia
The scrappy Virginia offense and its lights-out staff look to advance in the College World Series.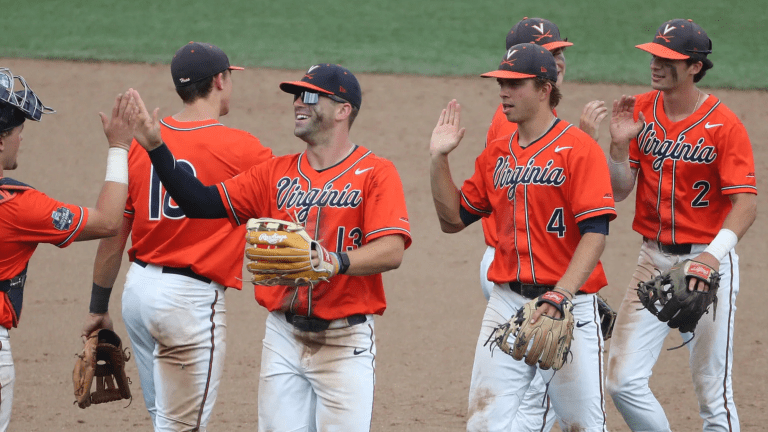 Other than Vanderbilt, UVA is the most recent National Champion from the remaining field defeating the Commodores in 2015. Virginia is somewhat of an unexpected team in the final eight as well, but has the pitching talent to keep them in ballgames.
Southpaw Andrew Abbott sits atop the staff after a lights out season that saw him pitch to a 3.02 ERA while striking out 152 in 100.2 IP (13.7 K/9). UVA's bullpen is right there with Mississippi State and any other in the country, with several lights out back-end options.
Blake Bales has been virtually unhittable, pitching to a 0.71 ERA in 38 IP. Stephen Schoch has nailed down 8 saves for UVA with a 2.52 ERA and Brandon Neeck has averaged 15.6 K/9 to go with a 1.93 ERA. If that trio isn't enough for you, Kyle Whitten, Matt Wyatt and NAte Savino have each pitched at least 30 innings with an ERA under 4.00.
The Cavalier offense may be the least potent of the eight teams, but is scrappy. The UVA lineup is tough to strikeout (17 K%) and isn't afraid to run with three different players swiping at least 11 bases. With the least home runs of any team in the CWS, UVA will have to play their same brand of baseball in a large TD Ameritrade Park.
The Cavaliers are probably the biggest long shot of the field, but great bullpen management by Brian O'Connor and timely hitting can be a recipe that allows UVA to shock the world.