Feature
College World Series 2021 Preview: Arizona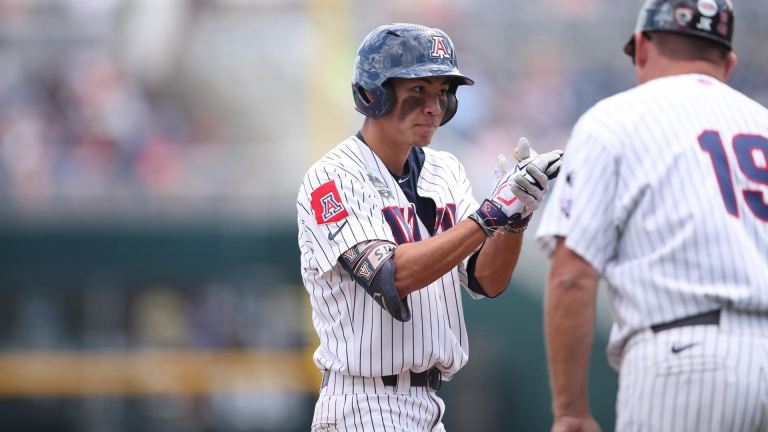 Every team in this eight-team field has to have a pretty darn good offense to make it this far, but Arizona's is the best of all. The Wildcats paced the country in run and hits this year by a large margin and ranks among the top 5 in the country in virtually every other offensive category.
A lineup stockpiled with .300 hitters, you have to go to the bench to find a batting average in the .200's. Jacob Berry (1.140 OPS), Donta Williams (1.047 OPS) and Ryan Holgate (1.004 OPS) make the only 1.000 OPS trio in Omaha, but absurdly there is still so much production to be accounted for. Branden Boissiere is 5th in the country with 92 hits helping him to a ridiculous .372 batting average while guys like Kobe Kato and Daniel Susac boast an OPS over .900.
As for Arizona's pitching, it has largely been bailed out by the team's historic offense. Freshman Chandler Murphy may be taking over as the most reliable starter Arizona has, while Chase Silseth and Garrett Irvin have been a bit up and down this season and will need to get outs for Arizona.
The Wildcats do have some reinforcements in the bullpen, however, with four relievers who have made at least 14 appearances while maintaining an ERA below 3. Head Coach Jay Johnson will have to get creative with how he will manage the pitching staff, but Arizona has the offense to make that not matter if it's clicking on all cylinders.