Analysis
Cape Cod Baseball League Standout Performers
A mix of powerhouses and lesser-known baseball schools have produced some stars this summer.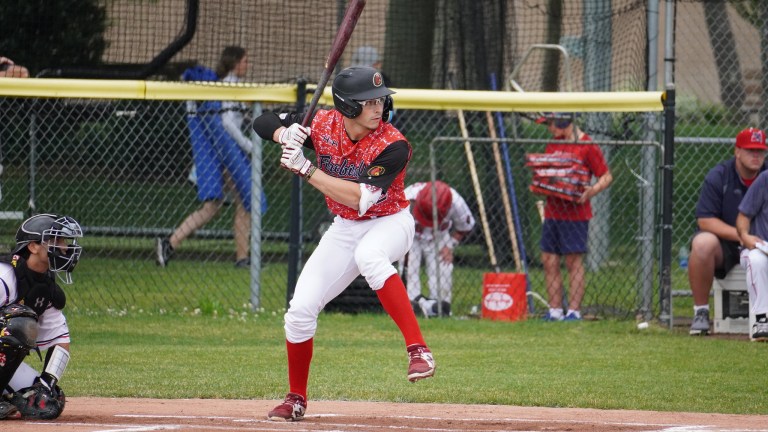 Another Cape Cod Baseball League season is upon us, showcasing the top college talent from across the country. Despite the recent departure of all those invited to try out for the Team USA Collegiate National Team, the Cape has featured a ton of up-and-coming performers, and possibly even some big leaguers. Now that there is a decent sample size to analyze, below are some of the top performers from each team.
Yarmouth-Dennis Red Sox (9-4-2)
RHP Jared Lyons (George Mason): Despite underwhelming career numbers, Jared Lyons seems to be turning a corner this summer for the Red Sox, earning him "Pitcher of the Week" honors earlier this month. Through 15 innings, Lyons has yet to allow a run, striking out 22 and only walking five. The senior righty is draft-eligible and will make decisions late in the draft for teams pretty interesting.
3B Michael Boeve (Omaha): The first two seasons of Boeve's career have been very productive, earning him a spot on a Cape Cod roster this summer. Last spring, Boeve slugged eight homers and 23 doubles, hitting to a 1.075 OPS. This summer has been more of the same, already racking up 13 hits and walking an impressive 12 times.
Brewster Whitecaps (8-7)
LHP Brian Fitzpatrick (Rutgers): If you're looking for a projectable lefty, 6-foot-7 Brain Fitzpatrick may be your guy. Last summer, Fitzpatrick appeared in seven games for the Whitecaps, throwing 23.1 innings with a 1.93 ERA. After an injury-shortened season this spring, Fitzpatrick returned to the Cape, and it looks like he made the right choice. He has yet to allow a run in three starts, and many believe that he will hear his name called at some point during this year's draft.
SS Alex Freeland (Central Florida): There is a lot to like from a scouting perspective about Alex Freeland, who has put together a pair of nice years for the Knights down in Orlando. A switch hitter standing at 6-2, Freeland paired his 11 homers with a terrific strikeout-to-walk ratio last spring. That power has translated to the Cape, already slugging five bombs in just 42 at-bats.
Orleans Firebirds (6-7-2)
LHP Cooper McKeehan (BYU): Relievers don't usually get a ton of draft buzz, but that can't be said for McKeehan. After having a sub-2.00 ERA this spring for BYU, CMcKeehan continues to use his wicked curveball and changeup to sit people down on the Cape. McKeehan hasn't allowed a run this summer, striking out 11 in 8.2 innings for the Firebirds.
OF Travis Honeyman (Boston College): Watching this guy every night has been a treat, to say the least. No matter the outcome of the at-bat, Honeyman gets deep into counts, with a lot going his way recently. So far, Honeyman is slashing .386/.462/.705 with three homers and five doubles, good for an OPS of 1.167.
Harwich Mariners (6-9)
LHP Liam Sullivan (Georgia): Another big lefty, Sullivan had a solid season for the Bulldogs this spring, starting 12 games and logging a 4.62 ERA. Sullivan has only allowed one free baserunner through 10.1 innings this summer, striking out 16. His frame is already pretty filled out, but you can expect that Major League teams like what they see so far.
OF Tommy Seidl (Alabama): The 24-year-old Seidl is no stranger to success at the plate, hitting .302 last spring for the Crimson Tide. Before Bama, he spent four years at Harvard, failing to compete in many games in 2020 and 2021. In what many believe will be his last year of summer ball, Seidl is making it count. The righty outfielder has hit four doubles and a homer so far this summer, swiping six bags.
Chatham Anglers (4-9-2)
LHP Cy Nielson (BYU): Another BYU reliever, Nielson also had a terrific spring season, striking out 45 over 33.2 innings with a 3.21 ERA. This summer, it looks like the plan is for Nielson to start, despite coming out of the bullpen all of last spring. So far, his 1.63 ERA is one of the best in the East Division, all while limiting his walks to just two in 11 innings.
OF Matthew Hogan (South Carolina): Hogan didn't play much this spring for the Gamecocks, transferring in after three years at Vanderbilt. In 12 games on the Cape, Hogan is off to a hot start, going 7-21 while swiping two bases. Many expect him to return to South Carolina for his fifth year, but Hogan's hot start is promising due to his previous role.
Cotuit Kettleers (11-2-2)
RHP Jackson Kelley (Mercer): The Cape Cod League's "Pitcher of the Week", Kelley has given the Kettleers shut-down innings all summer long, owning a 0.64 ERA over 14 innings. Due to his arm slot, Kelley profiles as a reliever long-term, and an effective one at that. Not many college sidearmers reach 89 mph, and when mixed with a pair of unreal breaking balls, Kelley could be very effective for a Major League team.
2B Chandler Simpson (Georgia Tech): The most recent recipient of "Player of the Week" honors, Simpson is backing up an unreal spring with a great summer on the Cape. Simpson doesn't have a ton of power but makes up for it with his blazing speed and ability to leg out routine ground-balls. A normal feat for Simpson, he is again hitting over .400 and has already swiped eight bags.
Hyannis Harbor Hawks (7-5-3)
RHP Austin Amaral (Stetson): Amaral pitched primarily out of the bullpen for Stetson last spring, posting a 3.17 ERA in 48.1 innings. This summer, however, it seems that the plan is for him to start. Amaral has found success so far, pitching to a 1.29 ERA through three starts. His strikeout-to-walk ratio is suffering a bit, but walks have never been a big part of his game, so things should even out.
OF Tito Flores (Michigan): Flores had a solid season at Michigan, slashing .276/.376/.502 with 11 homers and 19 doubles. An eligible player for this year's draft, Flores looks to raise his stock and has so far this summer. Through 52 plate appearances, the junior outfielder has produced an OPS of .874, solidifying himself as the Harbor Hawks' best hitter.
Bourne Braves (5-7-3)
RHP Ryan Fischer (NJIT): After a successful season at NJIT, Fischer was able to land an opportunity in the Cape Cod League, and has made the most of it so far. He led the Highlanders in innings this spring, totaling 95.1 with an ERA of 3.97. Walks usually aren't a part of Fischer's game, and despite allowing seven free baserunners, he owns an ERA of 2.31 for Bourne.
1B Chris Brito (Rutgers): My first live look at Brito was highlighted by a 444-foot blast with an exit velocity of over 100 miles-per-hour. There is no doubting Brito's raw power, who during the spring season blasted 16 homers and 16 doubles. Despite a low batting average so far this summer, the redshirt junior has found ways to get on base and hit for power, with an OPS of .818.
Wareham Gatemen (6-8-1)
RHP Eriq Swan (Middle Tennessee State): One of the hardest throwers on the Cape, I witnessed Swan top at 99 with a devastating slider earlier this summer. On paper, he may seem extremely underwhelming, with a spring ERA over seven and walking batters at an insane rate. Through eight innings for the Gatemen, Swan has only walked one and struck out 11, failing to allow a run thus far.
UTL Hogan Windish (UNC-Greensboro): Windish is one of the many mid-major hitters that have found success so far this summer, slashing .315/.391/.407. Last spring, Windish put up crazy numbers, hitting 16 bombs and owning an OPS of 1.166 in 216 at-bats. A 2022 draft-eligible bat, he has solidified himself as an underrated name that could go earlier than expected this July.
Falmouth Commodores (5-9-1)
RHP Ben Hess (Alabama): Hess made a name for himself in this year's SEC Tournament, striking out ten over 4.1 innings against Georgia. Through three starts on the Cape, he has had some of the same success. Hess has struck out 15 over 11 innings, owning a 1.63 ERA. While the Alabama righty hasn't been stretched out over four innings yet, he should continue to start throughout the summer.
SS Colby Halter (Florida): One of the bigger names on this list, Halter put up a disappointing season this spring for the Gators. The same can't be said for this summer, as Halter leads Falmouth in OPS, batting average, and slugging. In 12 games, Halter has slashed .353/.500/.471 with a homer and six stolen bases.