Analysis
Sunday Night Baseball Best Bets, Odds, and Predictions for Dodgers vs. Rockies, Angels vs. Rangers for July 31, 2022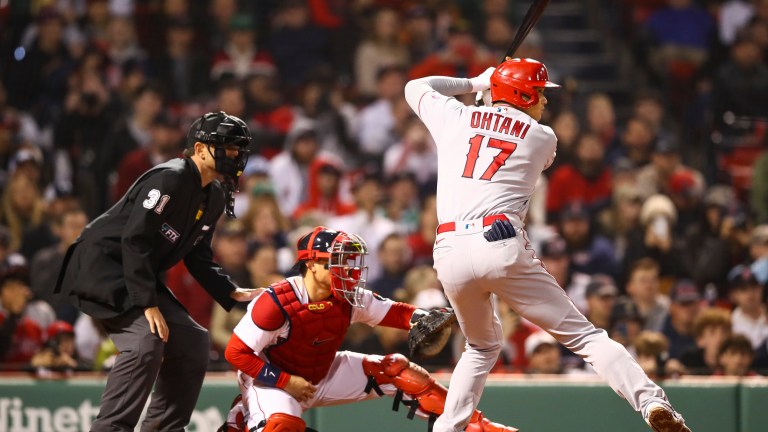 Yesterday was pretty depressing. Hopefully, your bets were not canceled by the pitching change in Cardinals vs. Nationals as mine was. Due to that, that win won't make it in the record. I'm an honest guy, so I went 0-1 yesterday after the Diamondbacks couldn't hit anything.
I'm not even a little bit upset, as I really like the board today. I'll be all over these three MLB Best Bets to end the week with a bang.
2022 MLB Regular Season Record: 147-126 (54%) +22.89 units
Chicago Cubs vs. San Francisco Giants: 7:00 PM EST
Adrian Sampson (RHP, Cubs) [0-1, 3.20 ERA, 1.17 WHIP, 39.1 IP, 26 K, 9 BB]
Carlos Rodon (LHP, Giants) [8-6, 3.18 ERA, 1.12 WHIP, 116 IP, 148 K, 39 BB]
Sunday Night Baseball! We have two teams battling it out in San Francisco over the past three games, with the Giants taking two of the first three games. The first two games ended 4-2 with lesser starting pitching matchups, and yesterday's game ended 5-4 with the worst pitching matchup of the three so far. Carlos Rodon is the ace of the Giants staff, and I continue to lose while fading Sampson as he continues to deal.
This may be Carlos Rodon's last start in San Francisco as the Giants have indicated they will be soft sellers at the deadline. Players like Joc Pederson and Carlos Rodon who don't factor into the long-term plans of the Giants are rumored to be dealt at the deadline.
I do feel this will add a bit of motivation for Rodon to show out on Sunday Night baseball and turn in an epic performance. He'll face a Cubs team that has performed well against lefties after the break, but that was against bullpen arms, Bailey Falter, and Alex Wood pitched well through six innings.
The Cubs have been a slightly above-average offense this season in OPS versus southpaws, but Rodon is no average pitcher. The Cubs haven't seen him this season, but he has performed well against their current lineup. Through 47 PA, Rodon rocks a .195 opponent batting average, a .284 xwOBA, and a .328 xSLG. The best performers against lefties in the lineup for the Cubs, Contreras, Happ, and Wisdom, are a combined 3-15 with nine strikeouts against Rodon.
Adrian Sampson confuses me but he continues to pitch very well. He'll face a Giants lineup that is the fourth worst in wRC+ since July began and the second worst since the All-Star break. The Giants can perform well against fastball/slider dominant pitchers, but Sampson is a five-pitch guy who mixes in a changeup, sinker, and cutter. I don't believe in this Giants offense right now, especially without Joc Pederson.
These bullpens have been impressive over these last few games, and most of the better arms should be available. Only Dominic Leone has pitched in every game of the series. I think the first five innings under is a fine play, but I trust these bullpens enough to get the job done.
The Pick: Cubs vs. Giants Under 7.5 (-110)
1.1 Units to Win 1 Unit
_________
Texas Rangers vs. Los Angeles Angels: 4:07 PM EST
Dane Dunning (RHP, Rangers) [1-6, 4.38 ERA, 1.42 WHIP, 100.2 IP, 89 K, 40 BB]
Reid Detmers (LHP, Angels) [3-3, 3.84 ERA, 1.07 WHIP, 75 IP, 63 K, 27 BB]
We head to Los Angeles for the fourth and final game of the series. The Rangers won the first two games by a combined score of 9-2, but the Angels had a late-inning come back yesterday to give them the 9-7 win. I think they'll carry that momentum into the first five innings, especially with how well Reid Detmers has looked since he came back up from the minor leagues.
In Reid Detmers' last start against the Rangers, he allowed three runs in three innings. He didn't look great at all which forced the Angels hand and he was sent down to AAA. Since his promotion, he's allowed just two runs in 17 innings and it doesn't look flukey. Two of his three starts came against fantastic offenses in Houston and Atlanta.
His slider usage is up, and the pitch is disgusting. He's rocking a much higher ground-ball rate and his fastball velocity is up almost a full MPH than it was before. The curveball also looks gorgeous with an incredible amount of movement.
He's made tangible adjustments and now looks like the number one pitching prospect the Angels had hoped for. This Rangers lineup hasn't seen him since these adjustments, so they'll most likely look off in their first time facing him. Couple that with the absence of Corey Seager, we should be looking at an excellent start for the young southpaw.
Opposing Detmers will be one of my favorite pitchers to fade on the road, Dane Dunning. Dunning had a lot of buzz early in the season, but that has tapered off as he's becoming the pitcher he truly is. He finished 2021 with a 4.51 ERA, and this year's xERA expects the same. His 5.33 ERA on the road this year is no fluke. He rocked a 6.39 ERA on the road through 50 innings last season and he was worse on the road in 2020.
Funny enough, he's faced the Angels on two occasions this year. One on the road, one at home. At home, he threw six innings while only allowing three hits and two earned runs. On the road, he threw 6.1 innings, allowing 11 hits and five earned runs.
That lineup featured Mike Trout who is still on the IL. I don't expect Dunning to get bombed, but I do expect the Angels to squeak a few through even though their offense has been dreadful. This is a familiar matchup for them coupled with the fact that this is a bad spot for Dunning.
I think taking the spread through the first five innings is a solid bet, but the first five money line is cheap enough to go with that. If they are tied after five innings, we get a push. I do not want to deal with this Angels bullpen or any late-game heroics from the Rangers.
The Pick: Los Angeles Angels First 5 Innings ML (-120)
1.2 Units to Win 1 Unit.
________
Los Angeles Dodgers vs. Colorado Rockies: 3:10 PM EST
Tony Gonsolin (RHP, Dodgers) [11-1, 2.26 ERA, 0.88 WHIP, 96.2 IP, 90 K, 27 BB]
German Marquez (RHP, Dodgers) [6-8, 5.25 ERA, 1.43 WHIP, 109.2 IP, 91 K, 38 BB]
While I normally don't take games that include the Dodgers, this is too good to pass up. The Rockies got torched in game one, kept it close in game two, and won game three. If we look at that trend on its own, it seems the Rockies have the momentum. Not so fast, as each game can be explained.
The Dodgers were the Dodgers in game one, destroying Jose Urena who was due for major regression. Don't need much analysis there, they won 13-0. In game two, I expected the Rockies to play better against a lefty in Julio Urias and a pitcher in Chad Kuhl who threw a shutout against the Dodgers in his first start. Nope, the Dodgers won 5-4, and it was 5-2 before a late-inning blow-up by Craig Kimbrel. Yesterday's game made a lot of sense, as Kyle Freeland has weirdly owned the Dodgers in his career, and the Rockies got another lefty in Clayton Kershaw.
Today's matchup should be all Dodgers. Tony Gonsolin will take the bump and I love his pitch arsenal at Coors Field. As written about before, pitchers who deploy sinkers and changeups have a rougher time at Coors due to the altitude halting horizontal movement.
Luckily for Gonsolin, his fastball/splitter/slider/curveball combination are four ideal pitches in this environment. He faced the Rockies in his first start of the year where he threw three innings and allowed one run. That was a different Tony Gonsolin than now, and this Rockies lineup won't feature CJ Cron.
This is also a different German Marquez who is far worse than he was last season. He's also been really bad at home this year, rocking a 6.12 ERA at home versus a 4.20 ERA. He's been pitching better of late, but his worst start in July came against these Dodgers in Los Angeles, where he allowed four runs in six innings.
The Dodgers have seen him three times this year and he's rocking a 5.51 ERA against them. Seeing him for a fourth time with how good this Dodgers team is against righties should bode well for the Dodgers.
Of the Dodgers' wins after the All-Star break, they've covered the spread in six of seven games. Normally, trends like this don't matter much, but with the Dodgers, they are a team that either loses outright or demolishes the team. They have the best record in baseball and on the road, they have a guaranteed nine innings of hitting.
I really like what I'm about to see with their bullpen after Gonsolin is removed. Evan Phillips, Alex Vessia, Hanser Alberto, and Yency Almonte will all be available. This should be all Dodgers.
The Pick: Los Angeles Dodgers -1.5 (-125)
1.25 Units to Win 1 Unit