Analysis
My Favorite MLB Best Bet for the Month of August. Cardinals vs. Diamondbacks, August 20th, 2022.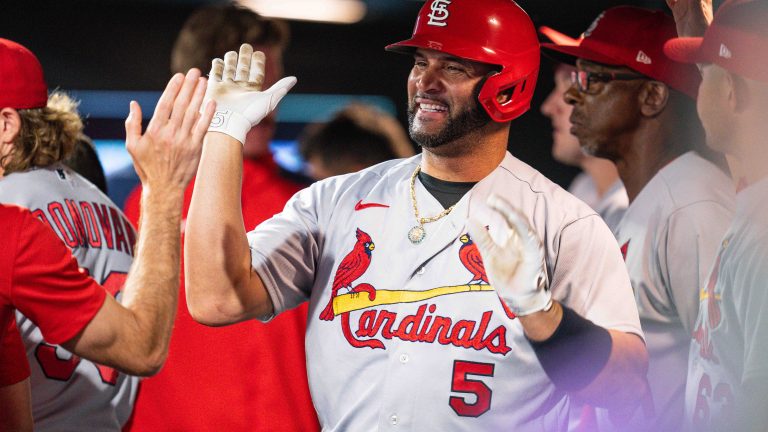 We had one of the best days of the year yesterday. We completely swept the board, and each pick didn't require a droplet of sweat. We went with the over in the Cubs vs. Brewers game, posted on my Twitter at 9 am, and it hit in the third inning.
We took the over in Mets vs. Phillies, which went over the total in the seventh inning. We took the under in Angels vs. Tigers, and only one run was scored in the entire game. We also went 8/8 on our PrizePicks props. What a freaking day.
Today, I will give you my favorite play of the month. Remember, nothing is a lock in baseball, and you shouldn't alter your average unit size, as I haven't either. I will be playing both sides of this play as I have become more in love with it as I do more research. Don't overextend yourself, but this is my favorite play of the month.
2022 MLB Regular Season Record: 174-143 (54%) +30.89 units
St. Louis Cardinals vs. Arizona Diamondbacks: 8:10 pm EST
Dakota Hudson (RHP, Cardinals) [6-6, 4.17 ERA, 1.40 WHIP, 110 IP, 62 K, 50 BB]
Madison Bumgarner (LHP, Diamondbacks) [6-12, 4.37 ERA, 1.42 WHIP, 127.2 IP, 94 K, 41 BB]
We head to Arizona for the second game of the series. We have two pitchers with bad matchups today to go along with weather that promotes plenty of run scoring. Chase Field is a dome, but the humidity inside calls for a +10% increase in run scoring and a 22% increase in extra-base hits, according to ballparkpal. Both pitchers are due for negative regression, and the Cardinals bullpen will be without Ryan Helsley.
Just on line-movement alone, the over seems like the way to go. This total opened at 8.5 and since moved to 9 with more money on the under. Both these pitchers were victorious last time against these offenses, so the under makes sense. I don't think they'll be as lucky the second time, as both offenses match up very well against them.
Madison Bumgarner has had average results this season, but the expected stats dislike him. His 5.13 xERA sits in the 12th percentile in baseball combined with a ninth percentile average exit velocity, 12th percentile hard hit rate, and he's rocking the second-lowest strikeout rate of his career. His inability to get whiffs and allow soft contact is catching up to him lately, big time.
He has a 7.79 ERA over his last three starts against less than impressive offenses. He's allowed 15 runs in 17.1 innings to the Rockies at home, Pirates, and the Giants. The Cardinals are so much better than those three.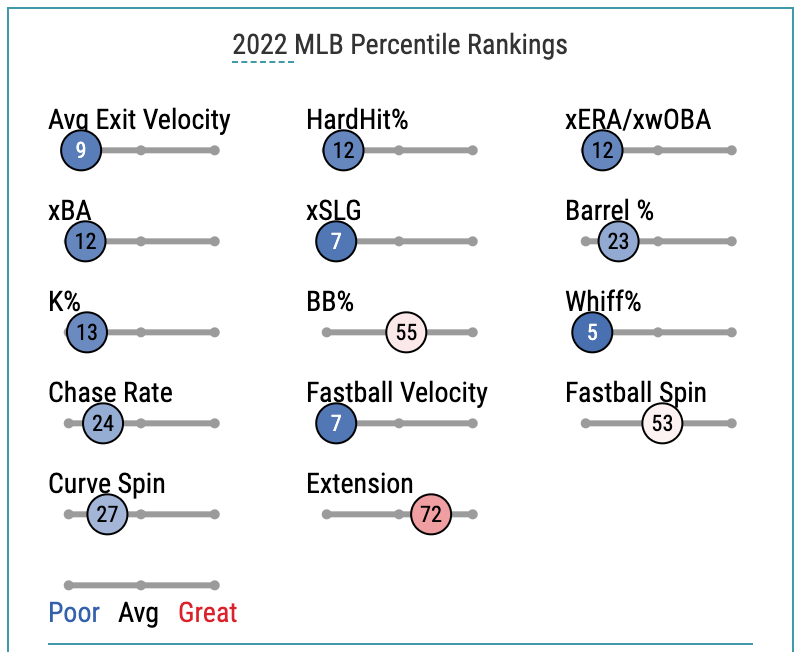 The Cardinals rank third in wRC+ since the beginning of August against southpaws, and over the entire season, they rank first in baseball in OPS at .805. This is a stellar offense full of right-handed power bats that will face a lefty due for regression that has had significant problems getting right-handers out all season.
I put little stock into him being better at home; this is a horrible matchup for him. Bumgarner has terrible advanced stats in a large sample against the Cardinals' current roster. He's rocking a .428 xwOBA, a .324 xBA, and a .624 xSLG. Everyone turns into Paul Goldschmidt against him in his career. He's also at the worst point of his career, so these hitters still performed well against him at his best.
On the other side, we have Dakota Hudson, who should pitch better than Bumgarner but not by much. Hudson has a lower strikeout rate than Bumgarner; he walks more batters and allows basically the same level of hard contact. He ranks in the 13th percentile in Hard-Hit rate and average exit velocity, and his xERA sits in the 8th percentile, even worse than Bumgarner. Hudson has also been much worse on the road this season.
His only goal of stopping the Diamondbacks is keeping the ball on the ground, which he should be able to do at least some of the time. This lineup is a bit better than people think, putting up a 105 wRC+ in August against right-handers. Ketel Marte should be back in the lineup after not playing yesterday as he rested his hamstring injury. He probably won't be 100%, but he's still a nice boost. Whether he plays or not does not affect this play.
Following Madison Bumgarner will be an Arizona bullpen unit in the bottom ten of ERA this season. The Cardinals have a solid bullpen but will be without closer Ryan Helsley as he's away on paternity. This Cardinals bullpen has the 8th worst bullpen ERA since August began on top of this.
Runs will be scored on both sides, but it's expected the Cardinals will do most of the damage, but I wouldn't count out the Diamondbacks, making this a close one. I expect runs early and late in this one, so I'll be on both overs.
The Picks: Cardinals vs. Diamondbacks First 5 Innings Over 5 (-110) Over 9 (-110)
1.1 Units to Win 1 Unit on each (2.2 Units Total to Win 2 Units)
________