Analysis
MLB Picks Today, Best Bets, Odds, Predictions for May 5, 2023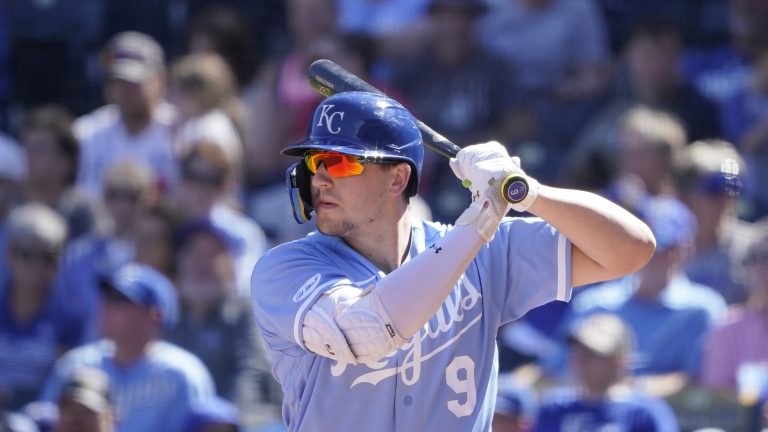 We took an off day yesterday because I didn't see much value on the board. The board is littered with it today, so I have four MLB Best Bets to send us into the weekend. Happy Cinco de Mayo!
2023 Straight Plays Record: 47-41 (+2.74 U)
I'm using BetMGM lines only this year. Here's a link to get started with a risk-free $1000 bet. You can also use code "JBFANS" if you're betting on MLB. Wager $10 on any MLB moneyline and receive $100 once the bet is settled.
All prop entries will be on PrizePicks: Here's a link to get a 100% deposit match.
Chicago White Sox vs. Cincinnati Reds @ 6:40 PM EST
Pitching Matchup: Lance Lynn vs. Hunter Greene
This would be a large mismatch if we took the names off the jerseys and strictly looked at the numbers. We have the road team coming off an extra innings game with travel against a team with an off-day before playing at home. The numbers back this up on a neutral field, and the Reds get to grab two more additional edges; travel and home-field advantage.
Hunter Greene is the far superior pitcher to Lance Lynn from every statistical angle. Greene ranks fifth in all of baseball in Stuff+ and fifth in Pitching+, meaning the location on his otherworldly pitch arsenal is above average. His slider is holding opponents to a .160 xwOBA, which makes it one of the best sliders in the sport. Seven hitters in the White Sox lineup have a negative run value against sliders; he should have plenty of success today.
Lance Lynn's 5.68 xERA sits in the 18th percentile on the back of a 46.7% Hard-Hit rate which sits in the 17th percentile. He's also rocking the lowest ground-ball rate of his career, and the velocity on all three variations of his fastball is down from 2022. This should prove to be impactful in Great American Ballpark, the smallest park in the league.
The White Sox features one of baseball's worst bullpens. They have the second-worst bullpen ERA and 19th in SIERA. They also have the 22nd-ranked xFIP, as this bullpen is prone to the home run. Again, not a good recipe in Great American Ballpark. They are coming off a series where they had to use the bulk of their bullpen against a division rival in the Twins and even had to play in an extra-innings battle yesterday.
The Reds bullpen ranks 8th in xFIP and 11th in SIERA while maintaining the 13th-best bullpen ERA, which is impressive considering their environment. They also had an off day yesterday, so everyone will be available.
Against right-handed pitching at home, the Reds have a .741 OPS and a 91 wRC+. Against right-handed pitching on the road, the White Sox have a .640 OPS and a 77 wRC+. The Reds are 9-6 at home this season, while the White Sox are 4-12. Every edge favors the Reds, but the White Sox are the more popular team. I grabbed the Reds at -105 but would play up to -120.
The Pick: Reds ML (-105) 1.05 U to win 1 U
Minnesota Twins vs. Cleveland Guardians @ 7:10 PM EST
Pitching Matchup: Bailey Ober vs. Peyton Battenfield
I was initially drawn to this game because I don't believe in either offense, and I thought the total was a touch lower than I would have thought. I looked further into it and found some interesting trends toward the under.
The Guardians are 8-4 to the under at home this season, which is following a similar trend to last season due to the weather impact in Cleveland in the early parts of May and April. While Battenfield hasn't been very effective in his first four starts, they all went under 8.5. Ober has been fantastic to start the season, and the game didn't exceed five runs in each of his two starts.
Ober has also performed well against the Guardians. Through 35 PA, Ober is rocking a .212 opponent average, a .261 xwOBA, and a .293 xSLG. That's elite, but it's a smaller sample than we'd hope for. Last season, he threw five innings and only allowed one hit against the Guardians at Progressive Field.
While the Twins bullpen was used heavily yesterday, the depth far exceeds the White Sox, and Jhoan Duran, Jorge Lopez, and Griffin Jax will all be available. They'll also have Caleb Thielbar, who I believe is the fourth-best arm in the Twins bullpen. The Guardians' bullpen had an off-day yesterday and is a top-ten unit in the game.
Both of these offenses, especially the Guardians, have been slow this season. The Guardians have a .619 OPS and a 70 wRC+ against right-handed pitching at home. The Twins have an 88 wRC+ and a .679 OPS against right-handed pitchers on the road.
Progressive Field will see 8-10 MPH wind blowing in, and the temperature will range from 58-61 degrees at game time. We've seen some adjustments to the line, moving 10 cents towards the under since I placed it. Roll with the under today in a division game where both offenses struggle.
The Pick: Twins vs. Guardians Under 8.5 (-110) 1.1 U to win 1 U
Colorado Rockies vs. New York Mets @ 7:10 PM EST
Pitching Matchup: Antonio Senzatela vs. Kodai Senga
I want to take the Mets. Of course, I want to take the Mets; we are fading the Rockies' offense off a series at Coors Field.
The issue here is the Mets are overvalued in this spot, and the Rockies team total is at 3.5 but heavily juiced towards the under. I'm not confident in this Mets offense at all, especially on a travel day. I'd rather side with the under as a way to fade the Rockies' offense but not tail the Mets' offense, either.
Antonio Senzatela is not very good. I'm not here to pitch him as some great pitcher, but weirdly, he's had some success against the Mets and at Citi Field. In 2021, he allowed two runs in four innings against the Mets at Citi Field. Back in 2019, he threw six innings of one-run ball at Citi Field. He had his worst outing against the Mets at Coors Field, so his overall numbers against the current roster aren't great.
A .336 xwOBA and a .462 xSLG are below average, but the average exit velocity being under 90 MPH is a step in the right direction. Eduardo Escobar and Tommy Pham do a lot of the damage, and they likely won't play against the right-hander. The Mets have a .712 OPS and 109 wRC+ against righties on the road. I don't expect Senzatela to pitch well, but I expect three runs in five innings, which puts up on track for this under.
Kodai Senga has been decent in his first five starts in Major League Baseball. I'm not too worried about him, considering his matchup today should be his easiest. He's facing a Rockies team that just played two straight series at home and now has to fly across the country to New York without an off day. That offense has a .632 OPS and a 70 wRC+ against righties on the road, and this is historically a bad spot for them.
The Mets have a top-10 bullpen in the league by every metric you'll find, and they have all their best arms available today. The Rockies bullpen has some solid arms at the top; Jake Bird, Brent Suter, Daniel Bard, and Justin Lawrence will be available in this game. It's also possible we'll see Brad Hand, who did throw 20 pitches yesterday, but the last time he threw before was on April 30.
All we need is for Antonio Senzatela not to have a huge blow-up game. Runs should be limited in the later innings, and the weather conditions at Citi Field today aren't supposed to be ideal. It projects as the worst run environment of the day, tied with Petco Park at -19% below average. I'm already seeing 8s in the market, so we have line movement on our side. I would still play it at 8 up to -105.
The Pick: Rockies vs. Mets Under 8.5 (-110) 1.1 U to win 1 U
Oakland A's vs. Kansas City Royals @ 8:10 PM EST
Pitching Matchup: Kyle Muller vs. Brad Keller
I bet this last night basically as soon as it opened after I was researching how bad both of these bullpens were. When I saw it was the highest projected run environment, and the Royals offense is starting to put it together, I had to jump on this.
Brad Keller's 3.56 ERA is impressive, but every other metric point towards it blowing up soon. In 30.1 innings this season, he's allowed 24 hits and 24 walks. His strikeout and walk rates are 18%, putting him in the bottom 25% of the league. His 42.2% Hard-Hit rate is also in the 35th percentile, and his 4.78 xERA is in the 38th percentile. He has also been blasted on the road to a 5.11 ERA this season.
Oakland doesn't have a great offense, but they have an 88 wRC+ and a .675 OPS, which is not too shabby when most people think they have the worst offense in the league. Following Keller will be a bullpen that ranks 25th in bullpen ERA at 5.51. They've also used their three best relievers in two straight games, so it's expected they won't be available. I'm expecting 4-5 runs from the A's with a possibility for more.
I do expect the Royals' offense to keep rolling. They'll go up against Kyle Muler, who has allowed ten runs in nine innings on the road. The Royals' far better split this season is against lefties, putting up a .735 OPS versus a .645 OPS against righties. After Muller exits, they'll get to face an A's bullpen that is ranked dead last in every metric. It's also a worn-down A's bullpen that has pitched its best arms in back-to-back days against the Mariners.
Runs should be flowing all game. I grabbed it at nine last night but already saw 9.5 in the market. I make this game 10, so anything below that is actionable. If it lands on 10, the value is gone, but I still think it hits.
The Pick: A's vs. Royals Over 9 Runs (-115) 1.15 U to win 1 U