Analysis
MLB Picks Today, Best Bets, Odds, Predictions for May 27, 2023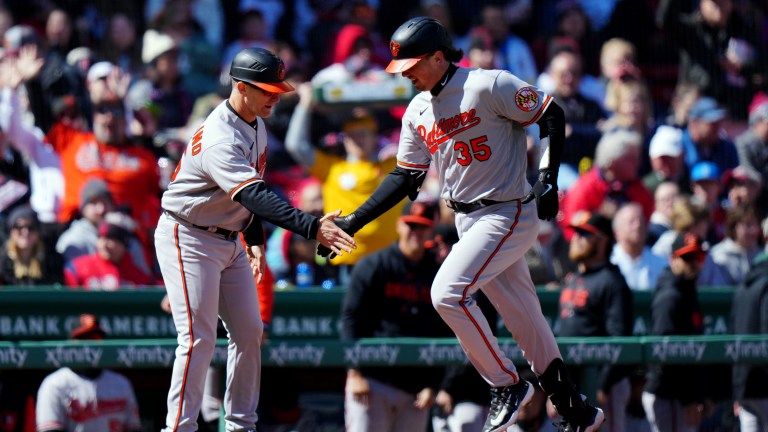 Yesterday SUCKED. We lost all three plays and went down 1.75 units. Thankfully, I felt it could go wrong, so I limited the unit size. It could have been far worse, but I learned a valuable lesson. I am not smarter than the books. I'm returning to my bread-and-butter totals when I see the right matchups.
I have two today; if we sweep, we win everything we lost back yesterday and then some.
2023 Straight Plays Record: 73-59 (+9.83 U)
I'm using BetMGM lines only this year. Here's a link to get started with a risk-free $1000 bet. You can also use code "JBFANS" if you're betting on MLB. Wager $10 on any MLB moneyline and receive $100 once the bet is settled.
All prop entries will be on PrizePicks: Here's a link to get a 100% deposit match.
Chicago White Sox vs. Detroit Tigers @ 1:10 PM EST
Pitching Matchup: Jesse Scholtens vs. Michael Lorenzen
The model's favorite play of the day. I was pretty shocked to see this show so much value considering the lack of shine from the pitching matchup. When I looked deeper into it, I agreed that the total was too high.
Jesse Scholtens is a relatively unknown name, but he's been a solid arm in AAA for a couple of years now. His numbers don't jump off the table because he's not a high strikeout guy, but he's got a knack for limiting hard contact, and he's been showing it off in a limited sample.
He threw five innings against the Guardians on May 22, allowing just two hits and one earned run over five innings. He followed an opener, and the only run he allowed was on a wild pitch. In the majors so far, his Hard-Hit rate is at 30.4%, a tick lower than Twins closer Jhoan Duran. The same guy throwing 105 MPH fastballs and 100 MPH splinkers.
Pitchers do their jobs in many different ways. Scholtens relies heavily on his slider and fastball but will also mix in a curveball. The solid slider generates a 28% whiff rate and a .280 xwOBA. That's his most used pitch at 45.2%. I'm not saying he's due to dominate. As long as he doesn't allow seven walks like Lucas Giolito, he should limit damage in his 4-5 innings of work against a Tigers offense with a 90 wRC+ at home this month and an 83 wRC+ against righties overall.
Michael Lorenzon is a slight wild card, but after allowing five runs in his last start, I think he bounces back. He attacks hitters like Alex Faedo, relying on a fastball, changeup, and slider. That recipe works well against this White Sox offense, as a clear plan exists to get these hitters out. Many of these White Sox are very good against one of those pitches, so the easy plan would be to use the other two. Faedo did this to a tee, and he pitched exceptionally well. The White Sox still have an 83 wRC+ in May against righties.
The Tigers' bullpen remains legit, and they'll all be ready to go today. They still rank 11th in ERA and fourth in WHIP. I have a good feeling that runs stop after Lorenzen exits the game. Conversely, the White Sox have their four best bullpen arms, all right-handed and available. The pitching matchup tomorrow is Dylan Cease versus Eduardo Rodriguez, so there is no excuse not to deploy every quality arm you have.
The Tigers' offense has been dreadful during day games this season, rocking a .601 OPS during the day versus a .701 OPS at night. The White Sox have been slightly better offensively during the day but are much worse on the road, rocking a .664 OPS versus a .714 OPS at home.
We also have crummy baseball weather in Detroit. Comerica Park ranks as the second-worst run-scoring environment. The model is obsessed with this one, making the total 7 for this game. I didn't bet on the Blue Jays vs. Twins under yesterday, even though the model loved it. When the model shows that much value, it's close to an auto-bet for me moving forward.
Both games have gone over in this series, and now we have the perceived worst pitching matchup, and I'm starting to see 8.5's in the market. This will be one of those plays where the public looks at both starters and blindly clicks over. However, I'm not laying juice just because of my mistrust in the White Sox manager to do the right thing.
The Pick: Tigers vs. White Sox Under 9 (-115) 1 U to win 0.87 U
Texas Rangers vs. Baltimore Orioles @ 4:05 PM EST
Pitching Matchup: Andrew Heaney vs. Dean Kremer
The Rangers put up an impressive offensive performance yesterday, but now it's time for the Orioles' bats to bounce back. At the same time, the Rangers' offense has been electric all season, so just because they scored 12 last night doesn't mean I think it'll come to a halt. Both offenses have great matchups today against these starters, so we should see fireworks early.
The Orioles bullpen is pretty rested, as are the Rangers. I wouldn't be surprised if this game went under as the offenses get stumped by the bullpens, but if there are to be runs in this game, they are coming early.
The Orioles are a phenomenal offense against left-handed pitching. They have a 119 wRC+ in May against lefties, and they rank 6th in baseball over the entire year in wRC+. They are an incredibly patient team, rocking the third-highest walk rate in baseball. That's key against Andrew Heaney, who is rocking the highest walk rate of his career at 9.9%, putting him in the 33rd percentile.
In 47 PA against the Orioles' current roster, he's rocking a .375 xwOBA and a .556 xSLG. That's elite from a quality of contact perspective, and the Orioles know him well from his time with the Yankees. He faced them once this season and allowed seven runs in 2.2 innings.
Dean Kremer will toe the rubber for Baltimore, who doesn't have a good matchup against the Rangers. The Rangers are baseball's second-best offense against right-handed pitching this season by wRC+. The offense was worse last year compared to this year, but they crushed Kremer the last time they saw him for five runs in 4.2 innings on eight hits. My gambling brain is supposed to assume the Rangers don't show up offensively after putting up 12 runs, but if there is any offense to trust they can do it again, it's the Rangers or the Rays.
Dean Kremer's xERA is alarmingly bad. His 6.77 xERA puts him in the 8th percentile in baseball because he's allowing a ton of hard contact. That's what the Rangers do; they punish baseballs. They rank second in Major League Baseball in Hard-Hit rate against righties.
There is no better offense during the day than the Rangers this season. They have a .882 OPS during day games compared to a .745 OPS during night games. The Orioles are also fantastic in the day, rocking a .782 OPS compared to a .732 OPS during night games.
As I said before, I don't disagree with the full game under. The bullpens are healthy and should shut the door. I can't see it going under early with these two starters mixed with great weather conditions. The model has both these teams scoring three runs through five.
The Pick: Rangers vs. Orioles First 5 Innings Over 4.5 (-115) 1.15 U to win 1 U