Analysis
MLB Picks Today, Best Bets, Odds, Predictions for May 12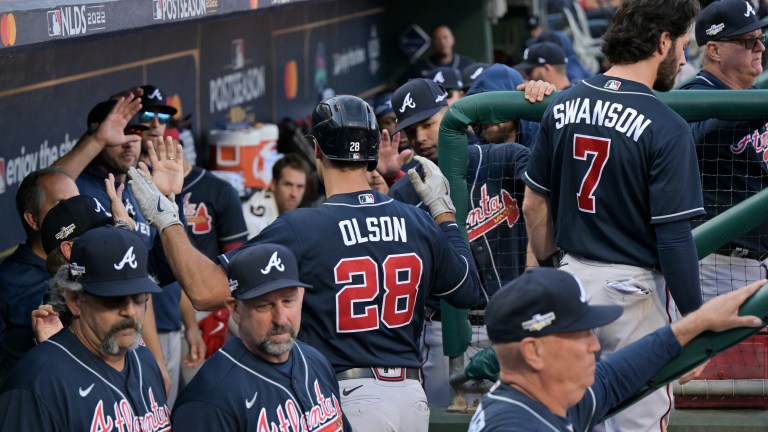 We have been rolling. In the last week, we have had one losing day. We are 9-4 in our previous 13 picks, and I'm finally seeing the data start to come through. It's a long season, and we will undoubtedly have weeks where we go 4-9. I have plenty of leans on money lines today, but I'm sticking to what's led to this fantastic week. I'm 25-13 (66%) on totals this year, and I've been below average on picking teams to win. I have two more totals for you today and a PrizePicks entry. Let's stay hot.
2023 Straight Plays Record: 57-46 (+6.98 U)
2023 PrizePicks Record: (-1.4 U)
I'm using BetMGM lines only this year. Here's a link to get started with a risk-free $1000 bet. You can also use code "JBFANS" if you're betting on MLB. Wager $10 on any MLB moneyline and receive $100 once the bet is settled.
All prop entries will be on PrizePicks: Here's a link to get a 100% deposit match.
Atlanta Braves vs. Toronto Blue Jays @ 7:07 PM EST
Pitching Matchup: Spencer Strider vs. Chris Bassitt
Chris Bassitt can't be a big fan of the Braves, but Atlanta certainly loves when Bassitt toes the rubber.
Chris Bassitt is coming off a seven-inning shutout performance of the Pirates in Pittsburgh. He pitched exceptionally well outside of allowing four walks. He dominated the Pirates over two starts last year, so that wasn't all that surprising. What would be surprising is if he can limit damage against a Braves lineup that has owned him in the past.
The quality of contact against Bassitt is strong. Through 60 PA against the Braves' current roster, he's rocking a .365 opponent batting average, .388 xwOBA, and a .499 xSLG while only striking out 16% of batters. He threw 15.2 innings over three starts against the Braves last season, allowing eight runs and 14 hits to give him a 4.60 ERA.
The Braves will face a worse version of Bassitt than they saw last season. The velocity on his sinker and cutter is sitting about two MPH lower than last season. His 5.16 xERA is the highest it's been since 2016. He's rocking the lowest strikeout rate since 2016 and the highest walk rate of his career. Bassitt is in the 35th percentile in Barrell%, and the Braves are in the 99th percentile. It won't go well for him today.
Conversely, Spencer Strider is excellent, but the Blue Jays can hit anybody. Strider has been fantastic, but his xERA is a bit higher than last season. His velocity is down across the board, whether it be his fastball, slider, or changeup. The Blue Jays better split by wRC+ and OPS is against right-handers, and the Blue Jays are one of baseball's best fastball hitters. I think they'll give Strider a bit of trouble today.
The Blue Jays haven't played many home games this year, but when they have, the bats show up. They have a 117 wRC+ against righties at home this season, good for seventh in the league. The Braves' offense has rolled on the road, putting up a 117 wRC+ against right-handers. Both are top-five caliber offenses.
Are both bullpens good? Absolutely. Do any of them scare me when facing off against these two potent offenses? Absolutely not. If one of these starters pitches well, the offense rarely slows for the whole game with how good both teams are. The Rodgers Centre is also the fourth-highest projected run-scoring environment of the day on Ballparkpal.
The offense should be flowing throughout. I'm starting to see 8.5's in the market, which is playable. This is playable up to nine runs.
The Pick: Braves vs. Blue Jays Over 8 (-115) 1.15 U to win 1 U
Philadelphia Phillies vs. Colorado Rockies @ 8:40 PM EST
Pitching Matchup: Taijuan Walker vs. Austin Gomber
This bet isn't for the faint of heart, but it's backed up by history. Commonly, the road team struggles to adjust in their first game at Coors Field. Many systems will tell you to take the Rockies on the money line in the first game. That said, I lean toward the Rockies, but the more I look into it, I think Taijuan Walker can have some success here.
In games that fit this system this season, the final scores were 1-0, 14-3, and 9-1. That's 2-1 to the under. Just in the first game, without both teams returning, the Cardinals vs. Rockies ended 7-4. The Brewers vs. Rockies ended 3-2. So in the first game of this series, the under is 4-1. I'm going to keep riding this trend because it makes sense. While playing at Coors typically incites offensive explosions, it usually takes a game for them to adjust.
Taijuan Walker is better than his 5.97 ERA would tell you. He had an abysmal start against the Dodgers (the day we faded him), allowing eight runs in three innings. A start like that will balloon the ERA and makes it hard to battle back. He returned and shoved against the Red Sox, tossing six innings and allowing one earned run. His xERA is now 4.86, which isn't very good, but it does say positive regression is coming.
He's also been very effective in Coors Field in his career. Last season, he threw seven shutout innings in his lone start at Coors. It was a while ago, but in 2017, he threw 16.2 innings and only allowed four earned runs to give him a 2.16 ERA. These are different lineups, but the point is that his pitch mix can thrive at altitude. He's also had success against this current Rockies' roster. Through 77 PA, he's rocking a .214 opponent batting average, a .327 xwOBA, and a .435 xSLG. The Rockies rank 25th in wRC+ against righties; I don't expect them to give Walker much trouble.
Austin Gomber should also have some success today. The Phillies should be excellent against lefties, but the reality is that they rank 23rd in baseball by wRC+ and 21st in OPS. In May, they had a 49 wRC+, 51% below the league average. That places them 28th in baseball in front of the Guardians and Brewers.
While I'm not a big fan of the Phillies bullpen, when the best arms are available, they are excellent. As a bullpen, they have a 3.98 SIERA, slightly below average. The Rockies' bullpen is pretty solid, especially when they also have their best arms available. They rank 14th in baseball in SIERA at 3.91.
Twelve runs are too many. I'm seeing 11.5's in the market, which is still OK to take. I have this game closer to 11, so 11.5 is still playable.
The Pick: Phillies vs. Rockies Under 12 (-115) 1.15 U to win 1 U
PrizePicks Entry
First Leg: Matt Olson Over 7 Fantasy Score
Olson has the lowest odds of hitting a home run in this game, and I wouldn't be surprised to see him lift one out of the park today. Olson loves sinkers and cutters, and he demolishes slow breaking balls. He'll see that from Bassitt today, but Bassit has more issues. He can't get left-handed hitters out. He's allowed a .920 OPS against left-handers this season, and Matt Olson has a 1.022 OPS against right-handers and a .958 OPS on the road. I expect him to influence how we hit the whole game over today significantly.
Second Leg: Adam Wainwright Over 6.5 Hits
This number is really high, but it's warranted. Not only is Wainwright -130 to go over 6.5 hits, but he's a hit machine. He allowed eight hits against the Tigers in his first start, and his stuff was down across the board. He doesn't have his old battery mate in Yadier Molina and looked objectively worse without him. My model has him at seven hits today, and it makes sense considering the total is at 11 for this game. I wanted to bet this over, but I didn't think it would gain that much steam. Now that the over is out of my price range, I'm going with the reason I liked it in the first place. The Red Sox are the second-best offense in baseball by wRC+ against right-handers. It also gets better for them at home. Expect 7-8 hits today against Wainwright.