Analysis
MLB Picks Today, Best Bets, Odds, Predictions for June 29, 2023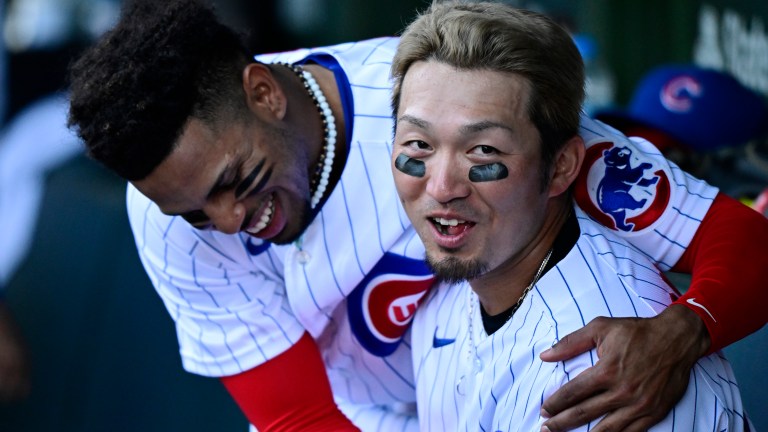 That felt good. A sweep of game picks which were relatively sweat-free. The Orioles vs. Reds over hit in the top of the second inning. The Rays vs. Diamondbacks game was 2-0, entering the ninth before the Rays scored three runs. Thankfully, no extra innings drama as Pete Fairbanks closed it out for the win. We also hit our PrizePicks entry, and we have to thank the rain delay in Boston for that one.
Today, I have three half-unit sprinkles for both day and night games. Let's get back after it.
2023 Straight Plays Record: 98-91 (+3.52 U)
I'm using BetMGM lines only this year. Here's a link to get started with a risk-free $1000 bet.
All prop entries will be on PrizePicks: Here's a link to get a 100% deposit match.
All Bullpen Screenshots are courtesy of Rotowire.
Texas Rangers vs. Detroit Tigers @ 2:05 PM EST
Pitching Matchup: Reese Olson vs. Cody Bradford
This is a half-unit sprinkle because it's more of a line read. This total opened at 10 and has crashed down with more tickets on the over. It was also supposed to be Jon Gray starting for the Rangers, but now Cody Bradford holds a 5.40 ERA. I do like how the Tigers bullpen stacks up along with a talented young pitcher in Reese Olson, so it's worth a sprinkle.
Reese Olson is making Tigers fans excited. I'm a weirdo, so I will sometimes spend nights looking at how fanbases are reacting to their rookie players on Twitter. Tigers fans are smart and don't often get good young pitchers on the mound. They loved Tarik Skubal, deservedly so, and I'm seeing a lot of buss surrounding Olson.
It's for good reason. Outside of a rough start against the Braves, Olson has been allowed three runs or less in his other four starts, with three of them being two or fewer. He's sitting with a 3.82 xERA and a 3.34 SIERA, which says his 4.72 ERA should come down. He has an above-average strikeout rate, walk rate, and Hard-Hit rate. His man pitch, his slider, has a ton of spin, and it's holding opponents to a .252 xwOBA. He's also averaging 95 MPH with his fastball and sinker. He's exciting so far.
He is going up against a prolific offense; the Rangers rank third in wRC+ at 125. That is another reason why I'm surprised by this line move. That said, the Rangers did put up 10 runs today, so we could see their bats be slower than usual.
On the flip side, we have Cody Bradford, a left-hander that doesn't inspire much confidence. The Tigers' better split is against left-handers, and we already saw them touch up Andrew Heaney, then struggle against Martin Perez. The Tigers have a 94 wRC+ against lefties in June, ranking 16th in the league. Dane Dunning gave the Rangers 8.2 innings last night so the bullpen got a nice breather.


The best arms will all be available in both bullpens, making this bet worth it. The Tigers' best three arms are good to go; Cisnero, Foley, and Lange. If needed, the Rangers could go to Anderson, Barlow, King, Burke, and SBorz. The model capped this total at 7.5 (-114), and now we have no Corey Seager in the Rangers lineup. 9.5 at -120 is still out there, but I chose +100 on 9. This is soaring over or a sneaky under, so we might as well get plus money. If it continues to crash, keep it at a half unit as long as it's at nine.
The Pick: Rangers vs. Tigers Under 9 (+100) 0.5 U to win 0.5 U
Tampa Bay Rays vs. Arizona Diamondbacks @ 3:40 PM EST
Pitching Matchup: Zack Littell vs. Brandon Pfaadt
This is also a half-unit play because it's a real gamble on Brandon Pfaadt. I like what I saw a lot from him when he returned to the minor leagues, but you never truly know how they'll respond. At the same time, I have little to no faith in a combination of Zack Littell and Yony Chirinos.
Zack Littell will open this game, and maybe he scoots past an inning with no runs, but I wouldn't totally count on that. He's a career 4.25 ERA guy with little success around major league baseball. He's rocking a 52% Hard-Hit rate this season, and his main two pitches have a .380 xwOBA against or higher. His xERA is 5.62. Arizona is posting 118 wRC+ since June began against righties, good for fourth in baseball. They get to face another right-hander in Yonny Chirinos, who has a 5.58 xERA with below-average stuff. Neither of these two scares me at all.
Brandon Pfaadt has made some intriguing developments. He had major issues getting swings and misses, and his command was sometimes spotty. He allowed a lot of hard contact, which ballooned his xERA to almost eight. But in his last three starts, his strike rate has jumped by 7%, and his chase rate against his entire arsenal has jumped by nearly 10%. He's now landing the slider for a strike at a 73% clip in his last 3 starts, which was at Vegas twice in a row and then at home. Both parks are extremely hitter-friendly. These are all great, but what he will give us at the big-league level is still a question.
The Rays are a good offense, no doubt about it, but on the road in the last 30 days against righties, they have a 99 wRC+. That's around the league average.


As we can see, every one of value will be available for the Diamondbacks. McGough is solid, but he's the one that blew the lead yesterday. Nelson, Chafin, Ginkel, and Castro are all solid. They also have Drey Jameson if needed. The Rays will most likely be without Pete Fairbanks, their best reliever, unless it's a save situation, so that it wouldn't matter anyway.
I saw a major line flip, with Arizona going from +105 to -105 with plenty of tickets on the Rays. The model also caps Arizona as -140 favorites, so seeing a good chunk of value here. I'm just not completely sold on Pfaadt yet, but it's worth a play up to -110.
The Pick: Diamondbacks ML (-105) 0.525 U to win 0.5 U
Philadelphia Phillies vs. Chicago Cubs @ 8:05 PM EST
Pitching Matchup: Taijuan Walker vs. Kyle Hendricks
The wind is acting up in this one. At first, it looked like the over was the play, then the wind projection shifted, then it shifted back, and now it has my brain in a twister. I'm assuming there will be some wind, but it's not worth touching the total, which has bounced around between 9 and 10 since last night.
What I do like is the Cubs' matchup against Taijuan Walker. Walker has been on a tear lately, but command issues have always been hidden underneath. His walk rate is the highest it's ever been at 9.3%, and his Hard-Hit rate is the highest since 2018. He posted a 1.50 ERA in June, but it hasn't been sterling competition. He threw twice against his former team in the Mets (bleh), once against the Dodgers (major respect), and against the Tigers and A's (far below average).
The Cubs have the fifth-highest walk rate against righties this season and are also in the top five of chase rate (the good kind). They make you throw it in the zone, and Walker gets soft contact when the hitters chance outside the zone. The Cubs won't let you do that, and Walker has not been nearly as effective when it's in the zone.
Kyle Hendricks, man. What in the world are we going to get? He's been so good so far, posting a 2.60 ERA. Looking at his peripherals is a crap shoot considering the advanced stats haven't liked him his entire career. He's not quite Bryce Elder, but he's in that boat. His stuff is below average but his command is pinpoint. Hendricks can't keep the ball on the ground at the rate that Elder can, so he's not that good, but they are cut from a similar cloth. The Phillies looked like a joke offensively against Elder, showing their lack of discipline when it comes to soft-tossers.


The Phillies' top arms in the bullpen are much better than Chicago's, but they won't be well-rested. Straham and Alvarado were over 23 pitches, and both Kimbrel and Soto threw in the first game. The Cubs will have their very best ready to go in this one. I give the edge to the Cubs late.
It's June; the Phillies might be so hot that the matchup doesn't matter. That's why this is a half-unit play. The Phillies have won both games by three or more runs, and Walker has been awesome, so I think the Phillies are overvalued in this spot. The model has this game at a pick-em, but I think the Cubs should be the slight favorites. We are not seeing much line movement, but tickets are definitely on Philadelphia. The Cubs also know their stadium well, and Hendricks knows how to pitch in weird conditions. Walker doesn't have that experience. Let's go, Cubs.
The Pick: Cubs ML (+100) 0.5 U to win 0.5 U
PrizePicks Entry 0.2 U to win 0.4 U
First Leg: Paul Goldschmidt Over 7.5 Fantasy Score
Goldschmidt has only hit this number once in the last five games, which was last night. He has another great matchup against JP France, who is a clear reverse splits guy. Right-hander hitters have a .826 OPS against him compared to left-handed hitters at .582. France is also rocking a 4.39 xERA, so it's expected he'll fall back down to earth soon with his below-average strikeout rate and walk rate. France attacks righties with a fastball, cutter, and slider. Goldschmidt loves cutters and sliders but hasn't been good against fastballs by run value. France's fastball is around league average so it won't take me off him. Goldy has also been way better against righties this season, posting .918 OPS versus a .728 OPS against lefties.
Second Leg: Taijuan Walker Under 26.5 Fantasy Score
Check out my analysis of the Cubs game. The real reason I'm taking the Cubs at all is to fade Taijuan Walker. If the wind is blowing out, this will be extremely tough for Walker to pitch well. Even if it's not, I still like the Cubs matchup. His props are very low for how he's been pitching and instead of getting cute, I'll take his fantasy score under.