Analysis
MLB Picks Today, Best Bets, Odds, Predictions for June 27, 2023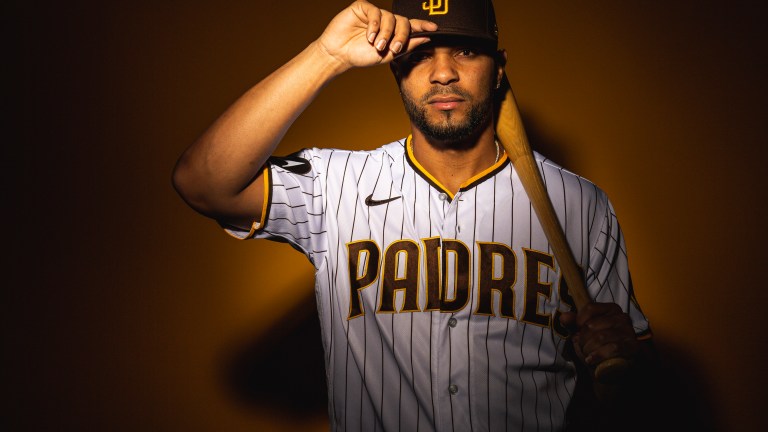 We got the monkey off our back yesterday. Felt incredible to sweep the board, which included the over in the National Championship game. That win won't be included in our MLB record, but it does for our wallets.
Our only loss was a fluke, but I didn't even care after how well the game picks went. Mike Trout was 0-3 with three strikeouts going into the bottom of the ninth. He walks, moves to second on another walk, then steals third on a passed ball, then scores on a wild pitch to go over his fantasy score. Those baseball gods told me not to get too confident, and I heard them loud and clear.
I have three picks today, and one is a bit juicer than I've given out this season. We aren't laying the juice on it, but it's worth a unit. Let's get back to it for a full slate of MLB games.
2023 Straight Plays Record: 95-89 (+2.82 U)
I'm using BetMGM lines only this year. Here's a link to get started with a risk-free $1000 bet.
All prop entries will be on PrizePicks: Here's a link to get a 100% deposit match.
All Bullpen Screenshots are courtesy of Rotowire.
San Diego Padres vs. Pittsburgh Pirates @ 7:05 PM EST
Pitching Matchup: Yu Darvish vs. Rich Hill
I went back and forth on this game for a while. Yu Darvish is due for positive regression by every metric you'll find, and the Pirates can't hit a right-handed pitcher at all. The issue is that the Pirates have had bad lineups and done perfectly fine against Darvish. I also know that the Padres' bullpen prefers blowing the game instead of preserving it, so I landed on what I think is the true edge in this game. The Padres will score.
Soft-tossing left-handers against the Padres is their favorite matchup. The results are fantastic if we return to their last five matchups against left-handers throwing under 92 MPH. They put up seven runs against Patrick Corbin. They put up six runs against Alex Wood. They put up five runs against Logan Allen. They only scored one run against Kyle Freeland, leaving a million runners on base. They put up seven runs against Austin Gomber. The Padres lineup is filled with right-handed bats who thrive in these spots, and they'll face Rich Hill today.
Rich Hill can be effective when following hard-throwing right-handers. His deception can be tough to pick up after facing Mitch Keller, Luis Ortiz, Johan Oviedo, Roasny Contreras, or Vince Velasquez. For example, the lowly Brewers offense against lefties was able to hit him up for three earned in five innings after an off-day. They ended up scoring five that day. The Giants faced him in the first game of a series, and they put up 13 runs in that game. Shoutout to Jake Hazen for that information; I wasn't keen on Rich Hill being this taste breaker for the Pirates.
Rich Hill is also due for some regression to the mean. His 4.58 SIERA and 5.44 xERA, combined with a below-average Stuff+, place him at the bottom of the league regarding starting pitchers. He's in the 14th percentile in xERA.
My idea of the Pirates bullpen is much better than the actual stats say.

David Bednar has been the one fantastic arm, but the Pirates are driving him into the ground. He's thrown 29 pitches in the last three days and 49 pitches in the last five days. We should expect to see him because the Pirates don't seem to care, but he's not at full strength. Besides him, nobody in the Pirates bullpen gives me any pause.
PNC Park is also the third-highest projected run-scoring environment on Ballparkpal. The wind is blowing out, which should help both offenses out, especially the Padres considering Rich Hill has a 34.5% ground-ball rate, below the league average.
The Padres should score; that's what I'm most confident in.
The Pick: Padres Team Total Over 4.5 (-150) 1 U to win 0.67 U
Philadelphia Phillies vs. Chicago Cubs @ 8:05 PM EST
Pitching Matchup: Ranger Suarez vs. Jameson Taillon
The model hates Ranger Suarez. I was donating when I found ways to fade him, but I finally bought in in his last start against the Braves, and he twirled yet another gem. He's been exceptional in June, pitching to a 1.04 ERA. When he's on like this, you almost have to blind-tail him. If he falls off the rails, it can get really quickly. Luckily for us, he's in the middle of one of these electric stretches.
The model has the game capped at 8.5, which makes me love this even more. They have him allowing three runs in five innings against a Cubs team returning from London. I will gladly pay to be on the wrong side of that one.
The one thing this Cubs offense has going for it is patience. They are one of baseball's most disciplined offenses when it comes to waiting for the right pitch. The issue is when they do get their pitches; they aren't hitting all that well. In the last 30 days, they have the 18th-ranked wRC+ and Hard-Hit rate. Even since May began, they rank 18th in wRC+ against lefties. The Cubs are in their better split overall this season, but it was largely due to putting up a 132 wRC+ in April.
Ranger's quality of contact against the Cubs has been superb. Through 59 PA against the Cubs' current roster, he's rocking a .225 xwOBA, a .196 xBA, and a .258 xSLG. The Cubs' bats should be increasingly slow, considering they will be jet-lagged after flying back from London.
I want to bet the Phillies, I really do, but that money line price feels like a land mine. Jameson Taillon's last start against the Phillies went terribly, as he allowed multiple home runs and exited the game early. The model also has the Cubs as slight favorites in this game.
Taillon does have fine quality of contact numbers against the Phillies. Through 78 PA, he's rocking a .325 xwOBA, a .259 xBA, and a .418 xSLG. That's slightly above average, even with getting destroyed in his lone outing against them this season.
Both bullpens are well-rested for this one, and there really isn't a clear edge on either side. The Cubs bullpen has been more productive, but the Phillies bullpen grades out higher in terms of Stuff+ and other metrics. Both are solid when rested. If they use high-quality arms, I'm confident in both bullpens.
A large part of this bet is the weather. We have 10 MPH blowing in at Wrigley, which is the most affected ballpark by windy conditions. It's not extreme wind, but lifting the ball for extra bases will be more challenging than it otherwise would be. I bet this when it opened, and after I finished writing, I went back to bet it, and it's fallen. 8.5 is still playable down to -115; I would keep it to one unit. Anything lower than that, lower your unit size.
The Pick: Cubs vs. Phillies Under 9 (-125) 1 U to win 0.8 U
Los Angeles Dodgers vs. Colorado Rockies @ 8:40 PM EST
Pitching Matchup: Clayton Kershaw vs. Connor Seabold
Truthfully, I got a bad number here. I make my bets either the night before or very early in the morning, so I expose myself to line movements I can't control. More often than not, I'm on the right side, but this was not one of those cases. I'm seeing plenty of tickets on the under, which could explain the line movement.
I told myself I would blindly take the over at Coors Field if the park factor were above 33%. It's very rare. The last time it was above 35% was back on May 17th, when the Rockies beat the Reds 11-6. It was at 33% back on May 4, and the Rockies beat the Brewers 9-6. On April 30th, the park factor was at 34%, and the Rockies won 12-4. On April 12th, it was at 38%, and the Cardinals won 7-4, the lone loss in this system. It still landed on 11 runs, so the total being at 11.5 or 12 doesn't mean much to me. Today, the park factor reads at 34%. It's supposed to be in the mid-to-high 80s at game time, with ideal weather conditions for hitters.
Clayton Kershaw does not like pitching in Coors Field. In 23 career starts, Kershaw has a 4.44 ERA and is striking out less than a batter per nine innings. It's also gotten increasingly worse over the years. In 2022, he threw twice, allowing nine earned runs to give him an 8.68 ERA. In 2021, he had one start and allowed 10 hits and five earned runs to give him a 7.94 ERA.
Connor Seabold is on the other side, who the Dodgers love. They've only seen him once but jumped all over him, where he allowed four runs in three innings. They posted a .851 xSLG in those 12 ABs. It's bad.
Sure, the bullpens had a day off to rest, and there are some intriguing arms on both sides. Not enough to scare me off at all. The props on PrizePicks are also absurd. Mookie Betts and Freddie Freeman have a 10.5 fantasy score. JD Martinez, Will Smith, and David Peralta are up for 2.5 H/R/RBI. Look for yourself; it's nuts.
Both teams should have reinforcements offensively coming back. CJ Cron and Max Muncy are both set to return today. Both are big-time bats that will be welcomed additions to both squads.
Remember, this is a blind tail. We've won most of them this season, and I truly believe that if we take it every time, we will make money in the long run.
The Pick: Dodgers vs. Rockies Over 12 (-110) 1.1 U to win 1 U