Analysis
MLB Picks Today, Best Bets, Odds, Predictions for June 20, 2023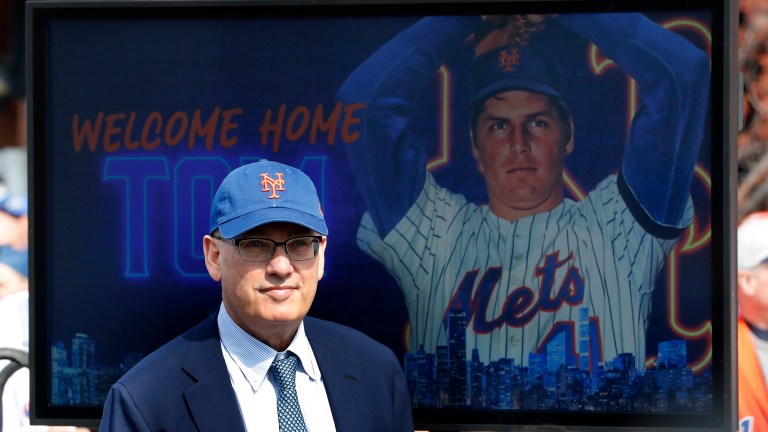 I saw the light yesterday. I seriously sat down with myself and asked, what am I doing?
Losses are losses; that's going to happen. Why am I limiting myself? Why do I feel the need to be ultra-conservative? I know the game like the back of my hand; I live and breathe it. Limiting myself like this only makes matters worse. I second-guess myself; I talk myself out of plays I should have made and would have made if things were going well.
Here's the reality. I'm good at this. I've built up a bankroll that exceeds 100 units on one unit plays since 2021. I'm worrying too much about what's currently happening rather than looking at the full picture. If I like it, I'm betting on it. I'm literally still up on the year. What am I doing?
Today's plays could go 0-6. They could go 6-0. I do not care. I know that more of them over the full season will hit if I play what I like. That's the bottom line.
I don't mean to sound cliche, but I'm 25 years old. I have much growing and learning to do, and yesterday was a good punch in the face. Time to punch back.
2023 Straight Plays Record: 90-80 (+7.42 U)
I'm using BetMGM lines only this year. Here's a link to get started with a risk-free $1000 bet.
All prop entries will be on PrizePicks: Here's a link to get a 100% deposit match.
All Bullpen Screenshots are courtesy of Rotowire.
Atlanta Braves vs. Philadelphia Phillies @ 6:40 PM EST
Pitching Matchup: Spencer Strider vs. Ranger Suarez
We should bet on the Braves today because they are good against lefties, and Strider is due to bounce back… right?
Here's the way I see it, I think Strider is having real issues. The velocity on his fastball is hovering around 96 MPH; it's not quite as electric as the high 90's fastball we are used to seeing. The vertical break is down, and his command of the pitch isn't quite where it should be. Strider is mostly a two-pitch pitcher, so if one of those pitches is hittable, he's in for a tough game.
We've seen it over his past two starts. He was crushed by the Mets and the Tigers in back-to-back starts, and he's struggled even before that. The Phillies are plenty familiar with him but haven't pulled out a win since the last post-season. The home runs have been Strider's issue because his fastball hasn't been nearly as lethal, and there isn't much more of a power-driven team in this league than the Phillies.
In June, where the Phillies often eat, they rank seventh in baseball in wRC+ at 112 and sixth in OPS against righties. The Braves have a 127 wRC+ against lefties in June, and they are one of the best in baseball, but they face a pitcher that has done very well against them.
That's Ranger Suarez. I faded him a couple of times and was left holding my, you know what, in my hands. When he's on, he's extremely good, and he's one of those stretches after returning from injury. He's working with a 0.90 ERA this month, and the peripherals also look great. He threw 28 innings against this Braves team last season, pitching to a 3.21 ERA. This Braves offense looks as good, if not better, than last year, but Sean Murphy most likely won't play due to hamstring inflammation. Murphy is one of the best hitters against lefties in the league.
Another caveat I'm playing is the Braves coming off a four-game set against the Rockies, where they obliterated them. They faced plenty of well-below-average arms, and now they must travel to Philadelphia to face a team that's on fire and sees blood with Strider. We all know the entire world will be on Strider as a relatively short favorite. It'll be in every parlay across the country.


I'm sick of trying to understand what these managers will do with the bullpens. I know this Braves bullpen has fallen below expectations, and the Phillies have some high-powered arms. Alvarado has pitched plenty in the past few days, but he's just returning from injury, so his arm is totally fine.
I grabbed Phillies on the opener, and we've seen some regular movement. I got it at the worst price, but the model shows the Phillies at +104. They are winning today.
The Picks: Phillies ML (+120) 1 U to win 1.2 U
Kansas City Royals vs. Detroit Tigers @ 6:40 PM EST
Pitching Matchup: Daniel Lynch vs. Michael Lorenzon
I went back and forth on this one, trying to figure out how Michael Lorenzon would pitch. I thought about the full game over, I thought after Tigers through the first five, and I concluded with just taking the reason I like it at all. The Tigers.
Daniel Lynch is off to a really rough start, and I don't see it turning around. When three of your four pitches have an xwOBA of .405 or higher, finding your footing is hard. He's throwing more strikes than ever, but it's not resulting in more strikeouts but in runs.
His 5.79 ERA isn't quite what he deserves, but the peripherals still aren't any good. He's rocking a 5.11 xERA, a 5.38 FIP, and a 4.63 SIERA. He's also going up against the best team in baseball against lefties in June.
The Detroit Tigers rank number one in wRC+ at 142 and second in OPS against southpaws in June. This offense will get to face Lynch, who's never been any good against them. Through 61 PA, Lynch is rocking. .582 xSLG and a .386 xwOBA. Eric Haase and Javier Baez had a much-needed day off yesterday, and now they get to face one of their favorite pitchers.

You factor in one of the worst bullpens in baseball with key arms not being rested, and the Tigers team total is where I landed. The model has Lynch as the worst starter on the board and the Tigers putting up 5.09 runs. It's often a bit lower for home teams because of the implied win, so it doesn't often sim the bottom of the ninth. I think they can put up 3-4 against Lynch and trickle in a few against the bullpen.
I don't know what Lorenzon is going to do. His numbers are horrible against the Royals, but I have no faith in the Royals' offense after Lorenzon makes his proper adjustments. Not to mention the Tigers' bullpen is solid, and they are well-rested.
The Picks: Tigers Team Total Over 4.5 (-105) 1.05 U to win 1 U
St. Louis Cardinals vs. Washington Nationals @ 7:05 PM EST
Pitching Matchup: Jordan Montgomery vs. McKenzie Gore
This game caught my eye in multiple spots.
When I do my daily stat dive to see how teams are doing in their current state, I came across something odd. The Cardinals have a 38 wRC+ against lefties in June in 120 PA. No way that's true, so I gave them a larger sample. In the last 30 days, the Cardinals have a 71 wRC+ against lefties. This normally fantastic team against lefties isn't hitting lefties at all.
The Nationals have a 96 wRC+ against lefties, so even their mashing hasn't been quite as elite. They are still solid and have a good matchup against Jordan Montgomery today.
The Nationals' way this season is putting the ball in play. They are an aggressive team that rattles off runs against pitchers who throw strikes. That's what Montgomery does; he throws strikes and relies on his defense to get him out of it. That's not a good recipe against the Nationals team.
McKenzie Gore is a severe reverse split guy. He's surrendering a 1.014 OPS to left-handed bats and a .661 OPS to right-handed bats. This feels like a spot where the Cardinals can put up some runs with Donovan, Nootbar, and Gorman, but I expect the rest of the offense to struggle early.


The Nationals' bullpen is such a crap shoot, but so is the Cardinals. St. Louis has blown 15 leads this season, and my faith in them is gone for now. The Nationals at least have their better arms ready for this one, while the Cardinals desperately need a healthy arm. They'll probably go to Genesis Cabrera, another lefty for this Nationals team.
The model has the Nationals as -107 favorites in this one, but it has both teams scoring plenty of runs. It makes sense, as totals in Nationals Park with weather like this have been soaring over when the wind is acting like it is today; the over wins at a 55% rate, going 183-148-14 for a 7% ROI, according to the Action Pro database.
Maybe this is naive, but I also think it's somewhat of a hedge. I completely believe in the Nationals scoring runs here, but if the Cardinals return to being their best and run up the score, we'll walk out fine.
The Nationals' offense is better right now, the starting pitching matchup is even, and with the way the Cardinals' bullpen is, that advantage is even. The Cardinals are coming off a win, and the Nationals have home field advantage. Well worth a play on both sides.
The Picks: Nationals ML (+125) 1 U to win 1.25 U, Over 8.5 (-120) 1 U to win 0.83 U
Chicago Cubs vs. Pittsburgh Pirates @ 7:05 PM EST
Pitching Matchup: Marcus Stroman vs. Johan Oviedo
Wow, BetMGM is being so nice to us. The Cubs have won seven of their last nine games, including a three-game sweep of the Pirates. The Pirates have lost seven in a row, and now they are letting us bet on the Cubs' best pitcher at a -130 price. How kind of them.
The Cubs might win today, but this sport doesn't work long-term like that. Besides just the line itself, this game makes total sense for the Cubs. Stroman just tossed six innings of two-run ball against Pittsburgh, while Oviedo couldn't get out of the fifth inning against the Cubs.
Marcus Stroman and Johan Oviedo have the same odds of recording a win. It actually opened up as Stroman having worse odds. Stroman is +105 to surpass 2.5 earned runs, while Oviedo is +110. Oviedo has a higher strikeout line than Stroman does as well. Marcus Stroman is -140 to surpass 5.5 hits, and Oviedo is +115.
I'm seeing north of 80% of tickets on the Cubs, and that line has come down from +115 to +110 for the Pirates. Pittsburgh is winning.
The Picks: Pirates ML (+110) 1 U to win 1.1 U
New York Mets vs. Houston Astros @ 8:10 PM EST
Pitching Matchup: Justin Verlander vs. Framber Valdez
Big starting pitching matchup today; let's fade it.
It's not all on the starters, which I expect to pitch relatively well, but it's also a play on less-than-desirable bullpens at the moment.
The Mets are known for being a bad team against lefties, but not lately. They are sporting the seventh-best wRC+ at 122 against southpaws while being in the middle of the pack in ground-ball rate. That's huge against Framber Valdez.
Framber is fantastic. I love watching him pitch, and it's rare to see him struggle. I don't expect him to get blown up, but his props are all lower than usual, and he's going up against a Mets offense that has found its stride.
It's not even worth looking into Framber's xERA or SIERA. They all say every year he's worse than he is, but he doesn't care. However, he can be hit, especially against teams like the Mets, who are above the league average against both sinkers and curveballs by run value.

Framber will really have to dominate today because his bullpen is pretty spent. Neris has been their best arm this season, and he'll be ready to go, but besides that, it's been weaker than in previous seasons. Maton has also been fantastic, but I'd be very surprised if he entered this game. Abreu is awesome, but he's not at ideal rest, and Pressly fits that same bill.
On the flip side, we have Justin Verlander returning to Houston. People may call it a revenge game for Verlander, but I think the revenge factor is more on the Astros' side. Verlander won his championship and left for more money. The Astros know him well, and after getting embarrassed, expect their bats to show up.
Through 90 PA against the Astros' current roster, Verlander is rocking a .337 opponent average, a .329 xwOBA, and a .460 xSLG. That's also from a better Verlander than we see today. His velocity is down across, leading to a 3.84 xERA, the worst since 2017.
The Mets don't have anyone that scares me coming in after him. Raley has been the second-best arm to Robertson, and he won't be available. If he is, he won't be rested. Ottavino hasn't been great either, and he's not well-rested. David Robertson is the only arm that I'm afraid of, but it'll be an inning, and he probably won't come in if they are losing anyway.
This is a very low total. I'm not saying this game explodes for runs, but I can easily see a 4-4 game going late into the ball game. The roof will be closed, which makes the model drop its run projection to 7.5 (+102). It often overreacts, but I will not.
The Picks: Astros vs. Mets Over 7.5 (-105) 1.05 U to win 1 U