Analysis
MLB Picks Today, Best Bets, Odds, Predictions for June 19, 2023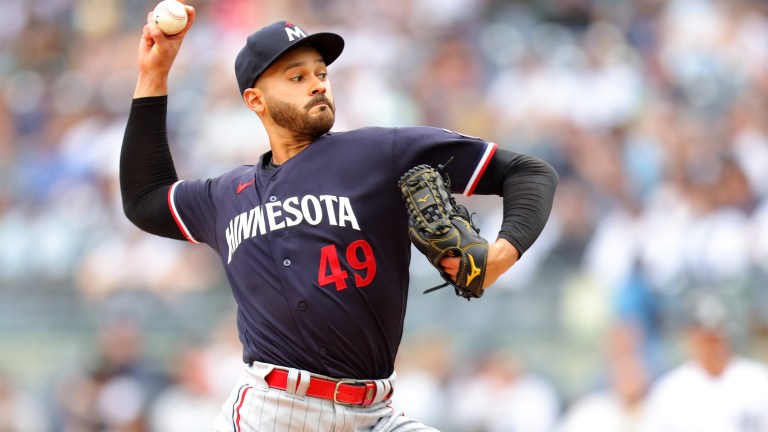 History was made. I've been giving out plays daily for three years between the NFL and MLB, and I have never lost more than six in a row. Not only did I break that, but the losing streak was extended to eight. Not to mention missing the PrizePicks entry on Sunday. Mathematically speaking, it's certain I would go on a run like this at some point with the thousands of picks I've given out; it just stinks that it's happening right now.
It's been bad. No doubt about it. Luckily, we were on such a great pace that we are still up a solid chunk of change, even with losing over eight units in just over a week's time.
We'll remember this losing streak and laugh at the end of the year. I have the utmost confidence in how I cap sports, and I'll continue to do so despite some bad results lately. Today, we are playing my favorite system in sports to start the week off right and a PrizePicks entry.
2023 Straight Plays Record: 90-79 (+8.67 U)
I'm using BetMGM lines only this year. Here's a link to get started with a risk-free $1000 bet.
All prop entries will be on PrizePicks: Here's a link to get a 100% deposit match.
Boston Red Sox vs. Minnesota Twins @ 7:40 PM EST
Pitching Matchup: James Paxton vs. Pablo Lopez
It doesn't happen every Monday, but when it does, we pounce. It's an incredibly profitable system, and it's based on fatigue. We love it even more when the home team doesn't have to travel. Bats tend to be slow for the entire game, as many teams travel in late and aren't settled in time. If you fade the road team coming off Sunday Night Baseball on Monday this season, you would be 5-1. We are 5-1.
Let's see if there are any major red flags within the matchup. For one, James Paxton has been very good this season. He's pitched to a 3.09 ERA, 3.34 xERA, and a 3.13 SIERA, putting him in the upper quarter among starters in Major League Baseball. Only a few Twins batters have faced Paxton in the past, but the big hitters in the lineup, Carlos Correa and Byron Buxton, are a combined 14-32 (.435 AVG) with four doubles.
Over the entire season, the Twins have been dog water against lefties. They rank 28th in baseball in wRC+, wOBA, and OPS. The Red Sox have been the tenth-best offense in baseball against right-handed pitching. Over the full season, the Red Sox have the edge here. As we know, the Red Sox were smoldering hot in April and have cooled down, while the Twins' offense has been creeping up.
It's much closer since May began. The Red Sox have a 102 wRC+ compared to the Twins at 92. If we shorten the sample to the last 30 days, the Red Sox are at 92, and the Twins are at 86. The edge is marginal, and the Red Sox are taking a three-hour flight late at night after a doubleheader.
Pablo Lopez will oppose James Paxton, who is due for major positive regression. He's rocking a 4.27 ERA, but every ERA estimator has him much lower. My two favorites, SIERA and xERA, love him the most, making his SIERA at 3.39 and his xERA at 3.17. The ERA's this season may not show it, but Lopez is as good, if not better, than James Paxton.
The issue for Lopez has been pitching at home, where he's rocking a 5.88 ERA. However, his ERA estimators are chalking this up to some bad luck, as he's put up 3.23 FIP and 3.62 xFIP at home versus a 3.90 FIP and 3.44 xFIP on the road. That home ERA will come down and today is a great spot to do it.
The Red Sox did just beat my lowly Yankees in a doubleheader on Sunday, not only making their fatigue greater going into this game but it's assumed that would drive up the price. Everyone just saw them win, and many bettors out there will bet them again to win.

See the chart above from Rotowire. The Red Sox should have their best relievers available in this one. Kenley Jansen (2.54 xERA), Chris Martin (3.13 xERA), and Josh Winckowski (3.27 xERA) have all been very good but not quite as strong as the Twins, and they are not as well rested.

See the chart above from Rotowire. The Twins will have their three best relievers available. Jhoan Duran (2.23 xERA), Griffin Jax (2.44 xERA), and Brock Stewart (2.54 xERA) give the Twins the edge in the bullpen department with every late-inning reliever.
Overall, the starting pitching advantage slightly leans towards Pablo Lopez, and the offensive advantage leans towards the Red Sox. The deciding factor, just on paper, is the bullpen, where the Twins win out. The Twins did not have to travel and face a team coming off a doubleheader, with one of those games being on Sunday Night Baseball. The Twins should be the favorites, and they should win this game.
Take us home, Twins.
The Picks: Minnesota Twins ML (-125) 1.25 U to win 1 U
PrizePicks Entry 0.2 U to win 0.4 U
First Leg: Pablo Lopez Over 34.5 Fantasy Score
As stated above, I think he pitches very well against this fatigued Red Sox offense. He also has some interesting lines. He's -200 to go over 17.5 pitching outs, and his earned run prop of 2.5 is juiced toward the under. The books believe a quality start is in order, and he'll be around the six-strikeout number. That math implies he'll be very close to this number even if he doesn't come out with a win.
Second Leg: Vladimir Guerrero Jr Over 0.5 Runs
This resembles the Zach Wheeler walks prop, which cashed yesterday. PrizePicks is smarter than I am, so when they post a prop that hasn't been hit in five straight games, I notice it. This is one of the only squares on the board that is fully red, meaning he has not scored a run in five games. He actually hasn't scored in six straight games, so why is PrizePicks putting it up? For one, he destroys sinkers and fastballs, so he should succeed against Bryan Hoeing early on. The Marlins bullpen has had plenty of work over the past few days, so he should be in great matchups all day.