Analysis
MLB Picks Today, Best Bets, Odds, Predictions for June 14, 2023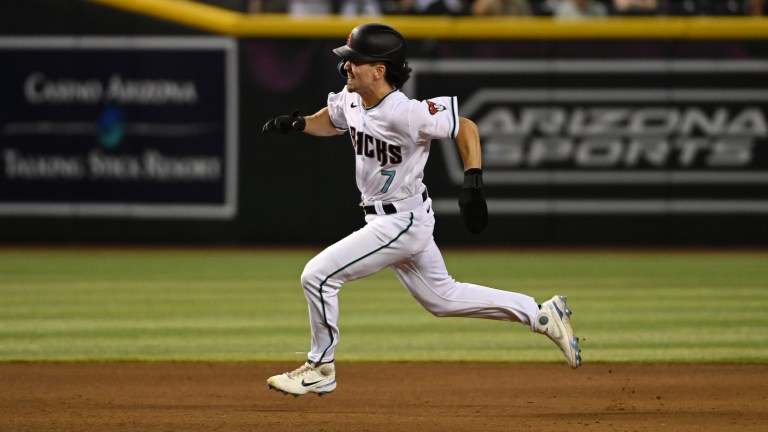 San Francisco Giants vs. St. Louis Cardinals @ 1:15 PM EST
Pitching Matchup: Anthony DeSclafani vs. Jordan Montgomery
I initially wanted to look at this game because I'm not sure the Cardinals have been at a lower spot this season. They have lost four in a row, dropping their record to 27-41 coming into today. They lost two straight to the Giants, including yesterday's embarrassing 11-3 loss, and are now trying to avoid being swept. First, I had to pause because the Giants have been a solid offense against lefties this season.
I was surprised by what I found with Jordan Montgomery. Just from the perspective of a prop, the BetMGM is pricing him highly today. His pitching outs are juiced toward the over, and his earned run prop is heavily juiced toward the under. His walks are juiced toward the under, and his strikeouts are to the over. Why is that?
For one, Montgomery has some excellent outings against this Giants team. Through 35 PA against the Giants' current roster, he's rocking a 25.7% strikeout rate with a .264 xwOBA, a .243 xBA, and a .297 xSLG. He threw against them once this season and allowed one run over six innings.
If you look up "solid pitcher" on Google, I assume Jordan Montgomery pops up. He's rocking a 3.76 FIP, 4.33 xERA, and 4.11 SIERA. He's your classic quality start guy. He'll give you 5-6 innings of work while allowing 2-3 runs. Today, I think he can be better than that, and the lines agree.
Conversely we have Anthony DeSclafani, who the Cardinals love facing. They've faced him plenty, racking up 120 PA. Against the Cardinals' current roster, he's rocking a .361 xwOBA and a .512 xSLG to go along with a strikeout rate under 18%. DeSclafani is worse than Montgomery by every metric you'll find, except the ERA's are almost identical.
Both bullpens will have all of their high-leverage arms available. The Giants' bullpen is a better unit at the moment, but over the full season, I believe in the arm talent of the Cardinals' arms more than the Giants. The bullpen edge is basically even across the board when you account for Ryan Helsley being on the IL.
Yesterday's game also wasn't as bad as the scoreboard said. The Cardinals basically threw in the towel with the level of relievers they used. The model thinks the Cardinals are priced appropriately at -135, making it a bet that should win but isn't filled with value. I don't think the Cardinals get swept, and we've seen their line creep up even with more tickets on the Giants. If they climb in price, stick with 1.1 units to win whatever your line is at up to -150.
The Picks: Cardinals ML (-135) 1.1 U to win 0.82 U
Philadelphia Phillies vs. Arizona Diamondbacks @ 9:40 PM EST
Pitching Matchup: Ranger Suarez vs. Merrill Kelly
Similarly to the Giants vs. Cardinals game, the Phillies are coming off a huge outlier win, taking game two 15-3. We love fading that team after a performance like that, and we are back to doing it with Arizona's superior team.
There is no denying it; Philly is hot. However, they aren't "15-3" hot due to the Diamondbacks putting in a position player who allowed four runs in an inning at the end. Nonetheless, this Phillies team has won every series they've played in June so far, including taking two of three from the Dodgers. I don't think they win this series, and we have a system working in our favor.
When a team loses by 12 or more runs, then is favored the next day, those teams are 100-56, winning at a 64% rate with an 11% ROI. We don't get many of these, but we play them every time, and it's been great for us.
We faded Ranger Suarez against the Dodgers, which didn't go well. Ranger pitched great, but the Dodgers made it close in the end before it ultimately turned into a 5-4 Phillies win. The Diamondbacks are also a team that kills lefties, but they already got to Ranger this season.
It's hard to look at past data with this Diamondbacks team and take it wholeheartedly. This is, simply put, a much better team than last year. They previously had weak numbers against Ranger Suarez, and they went ahead and scored five runs in five innings in Ranger's start this season against them.
The Diamondbacks have a 122 wRC+ against lefties at home in the last 30 days. Ranger's main pitch is his sinker, which is the Diamondback's favorite pitch to hit. Especially Corbin Carroll, who's rocking an absurd ten-run-value against that pitch. Ranger's clear better split is against lefties, holding them to a .472 OPS this season and a .538 OPS last season. Righties can get to him, rocking an OPS over .800 this season and close to it last year. The Diamondbacks will fill their lineup with right-handed bats with clear better splits against lefties, and then they'll have Corbin Carroll.
Merrill Kelly is cut from the same cloth as Jordan Montgomery, just really solid. The Phillies' numbers against him are very good, but much of that comes from Trea Turner, who has owned him in the past. The rest of the lineup hasn't seen him in years unless they played for other teams where the numbers are around league average.
The Phillies have a 113 wRC+ against right-handed pitchers on the road in the last 30 days. Very solid, but not to the level of Arizona against lefties. Kelly has the lower xERA and SIERA and is a slightly better pitcher overall. The edge isn't enough for me to roll with them early, even though. I do think they take the lead through five innings.
I'm not here to take the Diamondbacks early because it doesn't fit the system. The bullpen edge is marginal. Both have high-leverage arms available, and both are below-average bullpens. Maybe it's due to past history and bias, but I'll take the Diamondback's arms over the Phillies.
I have the better offense in the Diamondbacks, who are hitting better in their current split, the slightly better starter, and a slightly better bullpen and home-field advantage. The mode loves the Diamondbacks today, pricing them at -168. I'll take a stab at them.
The Picks: Diamondbacks ML (-135) 1.1 U to win 0.82 U
Colorado Rockies vs. Boston Red Sox @ 7:10 PM EST
Pitching Matchup: Austin Gomber vs. Garrett Whitlock
With all due respect, because these big leaguers are doing way better than me in life, Austin Gomber is not it. If I had to power rank every starting pitcher in Major League Baseball, Austin Gomber would be dead last. I knew I had to fade him in some format, but I looked deeper into Garrett Whitlock and was not impressed. Factor in bullpens that are now on the brink of collapse and great weather conditions; we have an over.
This reminds me of that Dodgers vs. Reds over about a week ago. It's so square, but I cannot see a way in which both offenses don't have a field day. The model even likes it, which is uncommon for a high total.
It's rare you'll find a starter with an ERA of 7.57 still pitching in June, and it's even rarer to find that he deserves that ERA. Jordan Lyles is in that same breath, but even his xERA is 5.00. Gomber sits with a 7.62 xERA, even higher than his 7.57. I'm not a big fan of this Red Sox lineup against right-handed pitching, but they can certainly hit a left-hander.
The Red Sox sit with a 122 wRC+ over the last month against left-handed pitching. That number rises to 149 wRC+ when they face a lefty at home. That ranks third only to the Cardinals and Rays. Only a few hitters in the Red Sox lineup have faced Gomber before, and it went terribly for the Rockies starter. Through 20 PA, he's rocking a .483 xwOBA and a .713 xSLG. Need I say more?
You could take the Red Sox to demolish the Rockies, but Garrett Whitlock has not been good. His ERA at 4.78 is already below average, but it's his 5.02 xERA, 4.74 FIP, and 4.20 SIERA imply that he's deserved what he's gotten. His strikeout rate has plummeted, and the velocity on his pitches is down across the board.
The Rockies don't have a great offense, but they are in their better split, putting up a 100 wRC+ against right-handers on the road. They are terrible against lefties but have proven to be league-average against righties. Both of these pitchers get ground balls around the league average rate, but weather conditions will not be in their favor when they inevitably allow a fly ball.
Fenway Park is the number one ranked ballpark for hitters today on Ballparkpal. We have 5-10 MPH wind blowing straight out. That's not a good sign for these pitchers and less-than-rested bullpens.


As you can see from the charts above from Rotowire, neither bullpen has rested arms. This is one of those games that most likely soars over the total. Confident playing at 10, I would lower the unit size to anything higher than that due to the value being gone. However, I truly think this ends closer to last night's score.
The Picks: Red Sox vs. Rockies Over 9.5 (-115) 1.15 U to win 1 U