Analysis
MLB Picks Today, Best Bets, Odds, Predictions for August 24, 2023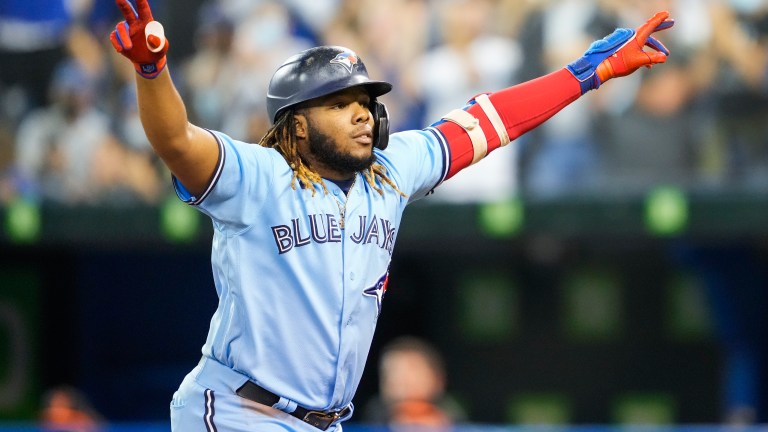 This is, by far, my worst season ever betting publicly. However, it isn't over. We have about 35 games left in the regular season and then the playoffs. Let's turn this ship around.
2023 Straight Plays Record: 142-151 (-6.15 U)
I'm using BetMGM lines only this year. Here's a link to get started with a first bet offer of up to $1000.
All prop entries will be on PrizePicks: Here's a link to get a 100% deposit match.
Toronto Blue Jays vs. Baltimore Orioles @ 7:05 PM EST
Pitching Matchup: Jose Berrios vs. Kyle Gibson
The Blue Jays offense went stale yesterday. The Orioles only scraped together two runs against Kevin Gausman and opened the floodgates against Trevor Richards in the Blue Jays bullpen. The first game went over in extra innings, and yesterday's game went under. Today is the last game of the series where both offenses are familiar with the starting pitcher, and the bullpens aren't as rested as they were early on.
We should see rain come in around 6 p.m., which might even delay the start of the game. However, the weather report says the rain should clear by 7:30 p.m. EST, and we will have uninterrupted baseball for the remainder of the game.
We have 8 MPH wind that's projected to blow out once the rain subsides. The rain combined with mid-70s temperature will cause the humidity to rise, which is better for the hitters. It makes it more difficult to easily spin the ball for the pitchers while also helping the carry for the ball off the bat. That's why Ballpark Pal calls for a 13% increase in run production at Camden Yards.
While the weather should add about a half run to my projection, it's not the reason I'm making this bet. It helps, but I do not make a bet on the weather alone.
Jose Berrios will toe the rubber for the Blue Jays, who doesn't have great numbers against the Orioles bats. However, he did toss seven shutout innings against them earlier this year, but the history is what I'm backing. In 167 PA, Orioles bats have posted a .268 opponent batting average, a .354 xwOBA, and a .490 xSLG. To put that in perspective, Austin Riley of the Braves has a .359 xwOBA and a .500 xSLG this season.
Lefties have been Berrios' Achilles heel this season, posting a .766 OPS compared to a .607 OPS against right-handed bats. This Orioles lineup should feature Cedric Mullins, Adley Rutschman, Gunnar Henderson, Anthony Santander, and Ryan O'Hearn. All of them have seen Berrios plenty of times and should have success today. It also doesn't help Berrios that he's been worse on the road this season, and his 4.51 xERA is a full run worse than his ERA with an average ground-ball rate. He's facing an Orioles offense with a 107 wRC+ against righties since August began.
On the flip side, we have Kyle Gibson. Gibson does a great job of keeping the ball on the ground but not much else. He has a below average strikeout rate and walk rate combined with being in the 19th percentile in Hard-Hit rate. He's a five-starter, but his good days look like a four-starter.
Gibson has had success against the Blue Jays roster over 187 PA. Toronto bats have a .262 opponent batting average with a .311 xwOBA and a .378 xSLG. While the Jays bats don't hit him that hard, I expect a bounce-back in a division game after putting up a goose egg yesterday. Gibson has plenty of great starts against the Blue Jays, let's see him do it again.
While I love both bullpens, we've seen in this series that the familiarity between these bats and the bullpen arms causes runs. We never know who it will be, but if this game is close, we should see at least one offense get theirs against the bullpen.
I projected this line at nine at -110 on both sides before I saw the weather report. After, I made this line 9.5. We are getting an even line at 9, which is well worth it for me. You may be able to find 8.5 at -120, but I'd prefer to stick with the plus-money price.
The Pick: Orioles vs. Blue Jays Over 9 (+100) 1 U to win 1 U
PrizePicks Entry 0.2 U to win 0.4 U
Adley Rustchman Over 7 Fantasy Score
He sees Jose Berrios really well, and it helps that he's a left-handed bat, playing to Berrios' weakness. He's 8-13 in his career with two doubles and two home runs. He has a .733 xSLG with a .519 xwOBA, with the average ball off his bat being 94.4 MPH. He hits him hard, but I'm playing the fantasy score with the likelihood of a walk being involved. This is the rubber match of the series, and I'm relying on the engine that makes the Orioles go. Berrios isn't as effective toward lefties because he throws his fastball more than his sinker, and his fastball is his worst pitch. Adley punishes fastballs, rocking an 8-run-value.
Zack Gelof Over 1.5 Bases
This is the matchup for the rookie playing with his hair on fire. He's rocking a .961 OPS this season with a 1.078 OPS against right-handed pitchers. By run value, Gelof's four favorite pitches to hit are four seamers, sinkers, sliders, and curveballs. 97% of Jesse Scholtens' pitch mix are four-seamers, sliders, and curveballs. Scholtens is also a reverse-splits pitcher, allowing a .846 OPS to right-handed bats compared to an OPS under .600 to lefties. I also like Seth Browns' matchup, but Gelof's matchup is better. It also helps that this is a road game, where Gelof is rocking an OPS at 1.062 compared to home games at .883. I think he hits a home run today.