Analysis
MLB Picks Today, Best Bets, Odds, Predictions for August 22, 2023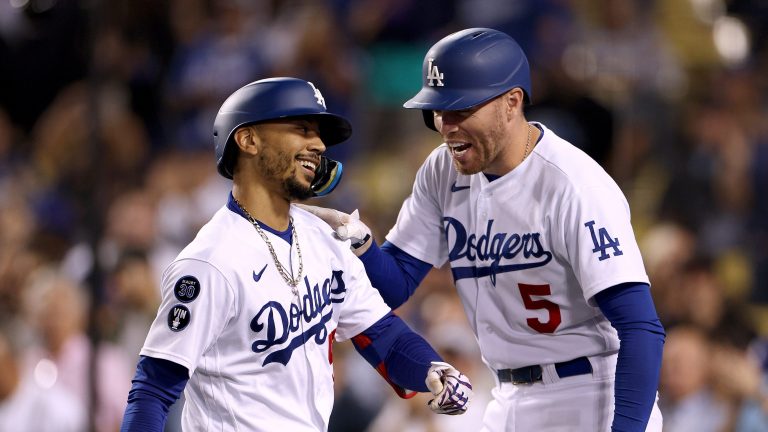 We dropped 0.15 units yesterday. Obviously, we'd like to be in the green, but no big deal. Let's get it back and then some today.
2023 Straight Plays Record: 141-149 (-4.83 U)
I'm using BetMGM lines only this year. Here's a link to get started with a first bet offer of up to $1000.
All prop entries will be on PrizePicks: Here's a link to get a 100% deposit match.
Texas Rangers vs. Arizona Diamondbacks @ 9:40 PM EST
Pitching Matchup: Jon Gray vs. Zac Gallen
Two games series often split, but that's not fully why I'm on the Rangers. The Rangers held a 1-0 lead going into the bottom of the ninth before Aroldis Chapman allowed a solo home run to tie it up. The game went into extra innings, with the Diamondbacks winning 4-3. Today, we have the NL CY Young race leader, Zac Gallen, taking on Jon Gray, who's had a very good season in his own right.
I think Zac Gallen is a fantastic pitcher, and everyone knows about his dominance at home (1.84 ERA, 2.22 FIP). However, there is some cause for concern with Gallen considering the amount of hard contact he allows. While he's been able to limit damage, I'm always weary of pitchers who get hit hard without keeping it on the ground, especially when his GB rate is at 39%, where the major league average is 43%.
His opponent, Jon Gray, sits in the 54th percentile in the league in Hard-Hit rate at 38.5%. The average Hard-Hit rate in baseball is about 39%. Gallen is at 45.8%, which places him in the 8th percentile in baseball. His FIP will always be low because of his ability to rack up the strikeouts and limit the walks. However, my favorite ERA estimators, SIERA and xERA, which include contact quality, have him at 3.65 and 4.07, respectively. His 4.07 xERA sits in the 53rd percentile. I've been saying this for a lot of the year; he's not quite as dominant as people make him out to be.
Jon Gray is also due for some regression, but if you point to Gallen's dominance at home, we must talk about Gray's work on the road (2.76 ERA, 3.49 FIP). Gray is clearly a worse pitcher than Gallen, posting a 4.57 SIERA and 4.23 xERA. Gray doesn't have the command nor the wipeout stuff that Gallen does, but he does allow softer contact quality and more balls on the ground (41.5%).
What do the oddsmakers think? BetMGM thinks Gallen goes at least six innings in this one, but his earned runs prop is juiced towards the over at -150. That's why you won't see it on PrizePicks, it's too expensive to be on there. Gray is projected to get 16.5 outs, and his ER prop is at -115 towards both sides at 2.5. They think it's more likely that Gallen allows three runs in his outing than Gray does in his.
Let's look at the bullpens.

Yesterday, the Diamondbacks had the rest advantage in their bullpen. However, due to a bullpen game combined with extra innings, they exhausted much of their bullpen. Gallen should give them length, but they will be turning it over to Kyle Nelson, then a pitcher then Rangers just saw. This Diamondbacks bullpen ranks in the bottom half of SIERA and is not a group I'm willing to rely on if the game is close. If they were rested, sure, but not today.
The Rangers are in the clear. However, they won't have Aroldis Chapman. That's not ideal, but also not the end of the world. Sborz (2.65 xERA), Burke (3.74 xERA), Stratton (3.35 xERA), and Anderson (3.66 xERA) are all good enough to limit damage.
In the last 30 days, the Rangers' offense has slowed against righties, but they are still above average, sitting with a 109 wRC+. The Diamondbacks offense has an 88 wRC+ against righties in the last 30 days. The Rangers have the clear offensive advantage and the bullpen advantage. The Rangers also rank in the top ten against fastballs, curveballs, and changeups, Gallen's three most used offerings.
I would take the Rangers down to +105. I think the Diamondbacks should be no higher than -115, yet they sit at -130.
The Pick: Rangers ML (+112) 1 U to win 1.12 U
Toronto Blue Jays vs. Baltimore Orioles @ 7:05 PM EST
Pitching Matchup: Yusei Kikuchi vs. Grayson Rodriguez
Grayson Rodriguez is a train engine. Yusei Kikuchi has been one of the best pitchers in baseball in the second half. We have two of the best bullpens in baseball coming off a rest day. I'm expecting a low-scoring game here.
Camden Yards should be able to contain these right-handed bats. The Blue Jays are full of them, whether George Springer, Vladdy Jr, Bo Bichette, Matt Chapman, or more. Kikuchi has been fantastic against lefties, so I don't expect much from Anthony Santander, Adley Rustchman, or Cedric Mullins today. It's all about containing Ryan Mountcastle. He might get him, but we have eight runs to spare.
Grayson Rodriguez has arrived, ladies and gentlemen, and it's beautiful. I'm not even looking at his 5.44 ERA this year because his original call-up went horribly. Since July 17th, when he was called up, he's posted a 3.03 ERA, including a 2.89 ERA, in three starts in August against the Blue Jays, Astros, and Padres. His lone rough start came in his first appearance back from the minors, where he allowed four runs to the Dodgers.
He's in a great spot against the Blue Jays. Despite his early struggles, he's been very effective against right-handed bats, posting a .717 OPS this season. You want to target pitchers who excel against righties against the Blue Jays with how right-handed dominant their lineup is. Since July 17th, Grayson ranks 12th among all pitchers in Pitching+, a stat that combines Location+ and Stuff+. His Stuff+ is absurd, sitting in sixth in that span. His ER prop is at 2.5 (-185) toward the under. Expect him to be very effective.
It also helps that the Blue Jays aren't great against righties. Since June 1 on the road, they have a 96 wRC+ against righties. Since July 1 against righties in any park, they have a 98 wRC+. In the last 30 days against righties, they have a 90 wRC+ vs. righties. In the last 14 days, they have an 82 wRC+ against righties. Nice work, Blue Jays.
When he wasn't the same pitcher last year, Yusei Kikuchi struggled against the Jays. This year, they've seen him three times, and he's been excellent at limiting damage, pitching to a 3.52 ERA. He's pitched to a 1.42 ERA this month, which included six innings of one-run ball against the Orioles. His ER prop is at 2.5 (-155) towards the under.
Since June 1st, the Orioles have a 96 wRC+ against lefties at home. Since July 1st, that has risen to 113. They have a 112 wRC+ against lefties in the last 30 days. They definitely can hit lefties, but the last time these two teams faced, the Blue Jays won 4-1. The numbers tell us the Orioles should win, but it's a division matchup that I'd prefer not to take a winner in.
Let's look at the bullpens.


I put them side by side because both are top five by SIERA and are fully rested for this one. I'm not sure how runs will be scored in the later innings.
The model thinks this total should be at 8.5, and I think it should be at 7.5. I think this is a very low-scoring game, with both teams having a chance to win it.
The Pick: Orioles vs. Blue Jays Under 8 (-106) 1.06 U to win 1 U
Los Angeles Dodgers vs. Cleveland Guardians @ 7:05 PM EST
Pitching Matchup: Bobby Miller vs. Noah Syndergaard
I'll save us all the time. The Dodgers fix everyone but decided to trade Noah Syndergaard for Amed Rosario, who the Guardians wanted to get rid of. The Dodgers destroy sinkers and changeups, which is all Syndergaard has.
I will gladly fade Syndergaard against the team that sent him away. They know him well at this point. However, this is a horrible price. Taking a -135 in the first half in most matchups is dumb, and I know it. However, I'll do it in certain circumstances. This is one of those.
The Pick: Dodgers First 5 -0.5 (-135) 1 U to win 0.74 U