Analysis
MLB Picks Today, Best Bets, Odds, Predictions for August 2, 2023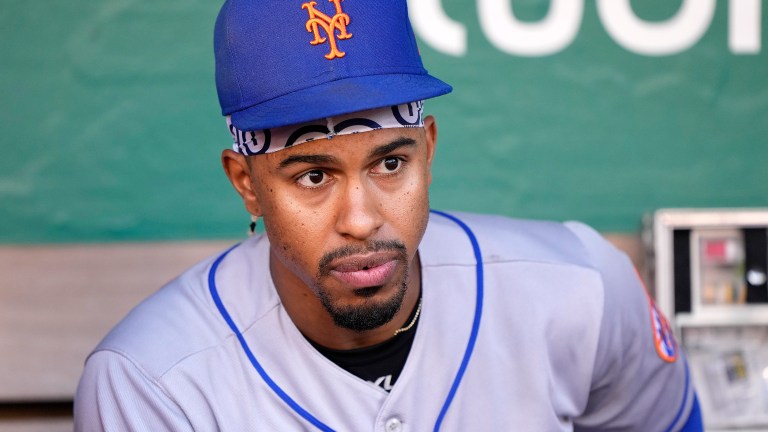 Yesterday could have been horrible, but it ended up being fine. "Fine" is a strong word; we still went down 0.44 units, but we had the Royals ML and the over as our last two picks before starting the day 0-3. The Royals legged it out, and it flew over in extra-innings.
Today, we have two game picks and are returning to the well that fed us.
2023 Straight Plays Record: 122-127 (-3.84 U)
I'm using BetMGM lines only this year. Here's a link to get started with a first bet offer of up to $1000.
All prop entries will be on PrizePicks: Here's a link to get a 100% deposit match.
All Bullpen Screenshots are courtesy of Rotowire.
New York Mets vs. Kansas City Royals @ 8:10 PM EST
Pitching Matchup: Kodai Senga vs. Cole Ragens
I sent a message to my subscribers last night "Going to see how Royals ML looks; I'm not sure if it's Marsh or Ragans. The Mets went full sell mode and are priced like a similar team. Senga is great, but he shouldn't be a -210 road favorite, especially when the Royals are hot and playing well together. Will wait for now to see pitchers and maybe one more dog tomorrow."
I only waited to see who started the game, which was a dumb decision. The Royals opened as a +175 underdog, and I thought if Marsh was pitching, we could see +180. I woke up this morning to see it was Cole Ragans, and the line had already moved down to +165.
Of course, it moved down; in what world should this Mets team be a big favorite? The bottom three of their order yesterday were DJ Stewart, Rafael Ortega, and Danny Mendick. With all due respect to those hitters, that's a Triple-A type bottom of the order.
Your argument could surround Kodai Senga, who is undoubtedly a good pitcher. He has a 3.56 xERA, and 4.05 SIERA and is in the 84th percentile in strikeout rate and the 57th percentile in Hard-Hit rate. However, he is really struggling with command, sitting in the 12th percentile in walk rate.
I think he pitches relatively well today because the Royals don't like to walk, registering the third-lowest walk rate in the league. However, the Royals' bats are the hottest they have been all season, and Senga has been far worse on the road, putting up a 4.07 ERA compared to a 2.40 ERA at Citi Field.
He's also had a tougher time against right-handed bats this season, and four of the six bats at the top of the lineup are right-handed. He has a 4.47 FIP and a .706 OPS against righties this season. He can be beaten, and while the Royals hit lefties better, they do have a 108 wRC+ against righties in the last two weeks. They have been bad against them this season (87 wRC+), but I want to tail this offense when the iron is hot.
On the flip side, we have the Mets. The same Mets that took a 1-0 lead and blew it. They took a 4-3 lead in the 8th, then blew it. They hit a two-run home run to take the lead in extra innings, gave up two runs, loaded the bases, and lost on a disengagement. They traded away Max Scherzer, Justin Verlander, Tommy Pham, David Robertson, and Mark Canha.
The energy surrounding this team is terrible, which is difficult to quantify. If you watched the game last night, you could see how lifeless that team is. They were bringing in bullpen arms that I truthfully hadn't heard of. This team is down in the dumps, and now they get a lefty.
The Mets have a 88 wRC+ against lefties in the last two weeks. Since July 1st, they have had a 77 wRC+ against lefties. Over the entire season, they have a 94 wRC+. All of this production was with Tommy Pham and Mark Canha, with an OPS of .871 and .743 against lefties, respectively. That's better than everyone on the team not named Francisco Lindor and Pete Alonso. Without those two, this lineup looks grim.
I could give you a bullpen review, but let's be real, both of these bullpens stink. They got used yesterday, and the best one for the Mets, Brooks Raley, was the one that blew the lead. I have more faith in the home team coming on top if this game is close.
I thought about the under, but considering how troublesome these bullpens can get, it would have to be the first five. I think the Mets are severely overvalued, and the model is going NUTS. I would bet the Royals anyway, but the model makes them -116 favorites. That's blasphemous; they should be +125. However, they are +165; so much value. Bet the Royals down to +145.
The Pick: Royals ML (+165) 1 U to win 1.65 U
Arizona Diamondbacks vs. San Franciso Giants @ 9:45 PM EST
Pitching Matchup: Slade Cecconi vs. Logan Webb
I don't have a ton of confidence in this one. Just going to start with that. I made this total 8.5, and the model makes it 8.5 at -125 juiced towards the over. There is some value here but not much. It's more of a "these offenses are so due" bet.
Both teams are 2-8 towards the under in their last ten games. You look at every other game, and most teams are anywhere from 4-6 to 6-4 towards the total. Both offenses have been putrid, and Logan Webb is on the mound. However, the model did show value on the under in the last two games and they both went under. I think we finally see an over.
Slade Cecconi is making his debut for the Diamondbacks on the road. This year, his numbers are terrible in AAA, putting up a 6.38 ERA, 1.38 WHIP, and well below-average whiff rates. We can't throw him to the curb because he pitches in the PCL, which is like playing all of your games at Coors Field. However, we can look at his teammates who have been called up and played in the same league. Brandon Pfaadt, Drey Jameson, Tommy Henry, and Ryne Nelson all had better numbers in the PCL.
The Giants have been putrid against lefties all season long, but they have proven that their better split is against right-handed pitching. They have a 102 wRC+ against righties this year, but as I said earlier, it's been bad lately. Since July 1, that has dropped to 83 wRC+; in the last two weeks, they sit at 99 wRC+. It's not a good offense, but they should have success against a rookie making his debut.
Logan Webb could be an issue. The Diamondbacks are also struggling on offense, putting up a 91 wRC+ in the last 30 days against righties. It is slowly improving, putting up a 108 wRC+ in the last two weeks. They put the ball on the ground a lot, which is what Webb wants them to do. This will be the third time they've faced him this year, so they should be able to compete.
Webb does have a pretty low fantasy score, even lower than Yusei Kikuchi against the Orioles. His strikeout line is at 4.5, juiced towards the over, which is still a low line for him. All we need from the Diamondbacks is three runs against him, which they've done against him in his last start.
The Giants' bullpen is also in rough shape. The Rogers brothers and Camilo Doval are some of their best relievers and have been heavily used lately. If the Diamondbacks can give Webb any trouble, this total should soar over.

The Diamondbacks bullpen has proven to be below average, but they have more rest. Getting Sewald is a big addition, but they don't have much to love coming in after them. McCough used to be a key reliever for them, but he's been fading. Nelson is solid, but Adams is day-to-day, and Ginkel, Castro, and Gilbert are all not fully rested.
We also have wind blowing out to center field at 13 MPH. Oracle Park has been the worst, or second worst projected park these last two games, and today it sits sixth out of 15 parks. I projected the total at 8.5, so I wouldn't bet this beyond 8 at -120.
The Pick: Giants vs. Diamondbacks Over 8 (-115) 0.575 U to win 0.5 U