Analysis
MLB Picks Today, Best Bets, Odds, Predictions for April 28, 2023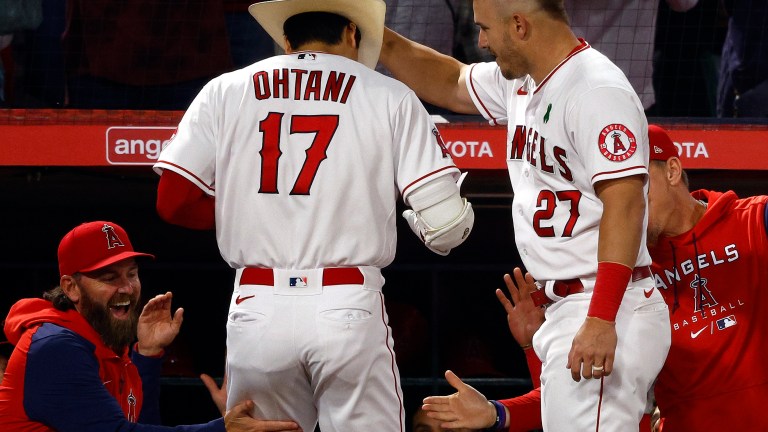 Rough day yesterday. The Nationals did cover the run line in the full game but came up short through the first five. It was a tough loss, not because of some bad beat, but it was a play I genuinely loved. No matter, we move towards today, where I have two plays and a PrizePicks entry, all plus money. Let's get back in the green today.
I'm using BetMGM lines only this year. Here's a link to get started with a risk-free $1000 bet. You can also use code "JBFANS" if you're betting on MLB. Wager $10 on any MLB moneyline and receive $100 once the bet is settled.
All prop entries will be on PrizePicks: Here's a link to get a 100% deposit match.
2023 Straight Plays Record: 42-33 (+6.19 U)
2023 PrizePicks Entries: 4-10 (-1.1 U)
I will track both records separately so you can track how I'm doing on game picks and PrizePick entries!
Seattle Mariners vs. Toronto Blue Jays @ 7:10 PM EST
Pitching Matchup: Luis Castillo vs. Alek Manoah
This total is odd. The total opened at 8.5 and has since moved to 9 with two "ace" pitchers on the mound. I put "ace" in quotes because I still think Alek Manoah is being priced as an ace, but I view him as a number two in a rotation. Luis Castillo is undoubtedly an ace, and the Mariners' bullpen is completely rested after an eight-inning performance from George Kirby. Somebody is scoring, and I'm willing to bet it's the Mariners.
Seattle's offense has been hit-or-miss. They put up at least five runs in the series' first two games against the Phillies but were shut out yesterday. I think this is a great buy-low spot for an offense that matches up well against Alek Manoah.
Alek Manoah does not look like the same pitcher. His 5.13 ERA is concerning, but his 6.99 xERA puts him in the 10th percentile in major league baseball. His strikeout numbers have fallen, and his walks have skyrocketed. His three main pitches, the sinker/slider/fastball combo, is a nice match for these Mariners bats. As a team, sinkers are their favorite pitch to hit, and the second is the four-seamer. Manoah could have some success with his slider, but the Mariners are hitting sliders hard; just not seeing the results.
Manoah is coming off a shutout, and the Mariners' bats are coming off a shutout. The total is rising, and I'm much more confident the Mariners on the road get to Manoah over the Blue Jays getting to Castillo. I only take team totals on the road, considering they are guaranteed to get nine at-bats.
The Blue Jays bullpen was closer to the middle of the pack but received a nice boost after consistent shutout innings against the White Sox. They aren't a bullpen I'm afraid of, and I think damage comes against Manoah.
I expect the Blue Jays to compete, which should only help push this team total over. We've also seen a lot of line movement heading toward the Mariners' way. With the total going up and the Mariners' Moneyline getting more expensive, I'm playing the total at plus money.
The Pick: Mariners Team Total Over 4.5 (+100) 1 U to win 1 U
Los Angeles Angels vs. Milwaukee Brewers @ 7:10 PM EST
Pitching Matchup: Tyler Anderson vs. Wade Miley
The Brewers are a strange team. They all hit the same kind of pitchers. That pitcher is a sinker/slider right-hander. They all tend to have the same strengths and weaknesses offensively, which can really help in some circumstances and hurt them in others.
One of the negative cases for the Brewers is against left-handed pitching. Also, Tyler Anderson doesn't throw a sinker and barely throws a slider. He's a fastball/changeup who should have some success against the Brewers today.
The three worst teams by wRC+ this year against left-handed pitching are the Rockies, Brewers, and Giants. The Rockies are off to a bad start, but the Brewers have had trouble against left-handed pitching for a while. They finished in the bottom ten of OPS against lefties last season, and it's carrying over this year.
Anderhas has really struggled this season, but his xERA at 5.98 does imply some positive regression is coming. He also has some success against Milwaukee, posting a .279 xwOBA, a .220 xBA, and a .311 xSLG. While Anderson's strikeout numbers and walk numbers are going in the wrong direction, he's still in the upper third on baseball in allowing hard contact. The Brewers are the only team in baseball with a strikeout rate over 30% against lefties, and it's 32.5%. We should see more strikeouts from Anderson than we've seen thus far.
The Angels, on the other side, should feast against Wade Miley. Mileuy has enjoyed a fantastic start to the season, but I don't believe in it. Neither does xERA, which has him at 4.15 compared to his 1.96 ERA. The Angels also crush left-handed pitching, ranking fourth in baseball in wRC+ at 130.
It makes sense; the Angels lineup is almost entirely right-handed. Miley's worse split has always been right-handers, and the Angels will have at least seven in the lineup today. He's thrown against these Angels' bats before, and it didn't go well. Through 59 PA, he's rocking a .362 xwOBA, a .297 xBA, and a .525 xSLG. Anthony Rendon, Brandon Drury, Gio Urshela, and Taylor Ward all have plenty of success against him.
The Brewers are favorites due to Miley's great start and being at home. I think this game should favor the Angels, but I'm worried about an Angels bullpen that's been overworked lately. Knowing that I'm playing the edge early on at plus money.
The Pick: Angels First 5 Innings ML (+110) 1 U to win 1.1 U
PrizePicks Entry
First Leg: Brandon Drury Over 1.5 Hits/Runs/RBI
Brandon Drury has caught fire, and now he's facing a pitcher in his better split (against lefties) in a hitter-friendly ballpark. He's gotten at least two hits in the past four games and is 2-9 with two doubles in his career against Wade Miley. He'll see a heavy dosage of cutters, four-seamers, and changeups. Drury's favorite pitch is the four-seam fastball from a lefty, and the changeup is his favorite secondary pitch to hit. He's never been great against cutters, but all he needs to do is lay off them. He can get this in plenty of ways.
Second Leg: Dustin May Under 5 Strikeouts
The books haven't seemed to adjust to the fact that Dustin May isn't really a strikeout pitcher. He has amazing stuff, but its job is to produce soft contact rather than pile on the swing and miss. The Cardinals' main swing-and-miss pitch is the slider, which May doesn't throw. They also have been struggling against changeups this season, which May throws 2.8% of the time. May is in the 7th percentile of whiff rate, and the Cardinals strike out 21.2% against righties, the seventh least in baseball. Five is too many strikeouts for a guy who has gone over 90 pitches just once this season.