Analysis
MLB Picks Today, Best Bets, Odds, Predictions for April 24, 2023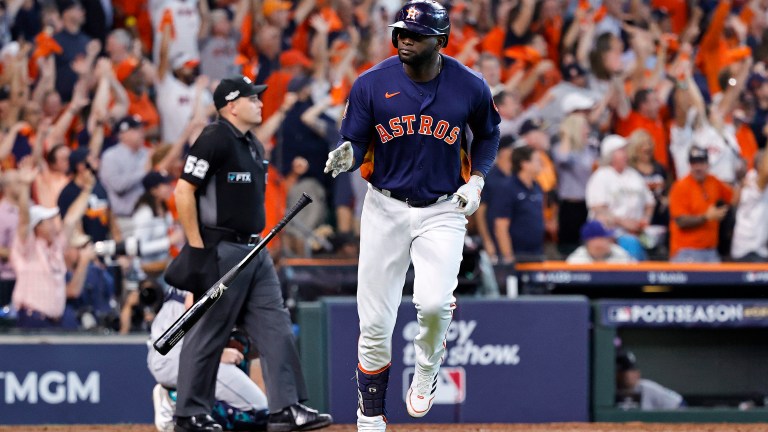 Another positive day! Our fourth straight day of profit. We only made one pick yesterday, but it was a major success. We took the under in Reds vs. Pirates at 8.5, and it ended as a 2-0 Pirates win. We have now won six out of our last seven picks, and I have a few more to keep the momentum going.
I'm using BetMGM lines only this year. Here's a link to get started with a risk-free $1000 bet. You can also use code "JBFANS" if you're betting on MLB. Wager $10 on any MLB moneyline and receive $100 instantly.
All prop entries will be on PrizePicks: Here's a link to get a 100% deposit match.
2023 Straight Plays Record: 39-28 (+8.28 U)
2023 PrizePicks Entries: 3-9 (-1.3 U)
I will track both records separately so you can track how I'm doing on game picks and PrizePick entries!
Texas Rangers vs. Cincinnati Reds @ 6:40 PM EST
Pitching Matchup: Nathan Eovaldi vs. Nick Lodolo
As a Reds truther, it's tough to admit when your team has a problem. That problem is against right-handed pitching. They haven't shown up in weeks against righties, and I don't think it starts now. We might as well take advantage of it.
There are five teams in Major League Baseball with a team wRC+ against righties below 80. The Reds, Rockies, Tigers, Nationals, and Royals are those teams. The Reds' 77 wRC+ ranks 25th in baseball over the entire season. In the last two weeks, it's been even worse, ranking second to last against right-handed pitching with a 62 wRC+. So, in the last two weeks, they are 38% below league average against right-handers.
They'll face off against Nathan Eovaldi, who is due for some positive regression. He's sitting with a 5.40 ERA but a 3.81 xERA and 2.36 FIP. He has the highest K-BB% of his career if you exclude the short 2020 season. His fastball lives in the mid-upper 90s, his splitter has posted a 41.2% whiff rate, and he's throwing his cutter harder than he did last season. His curveball is getting plenty of whiffs and has a .232 xwOBA against.
He's pitching very well, but his ERA wouldn't tell you that. His 105 Pitching+ has him in the top 20 starting pitchers. A pitcher getting this unlucky should see the ball bounce his way against an offense that can't find it's stride against right-handed pitching.
Opposing Eovaldi is Nick Lodolo, one of the best young pitchers in baseball. Today, he has a nice matchup against a Rangers team coming off an 18-run performance. We love fading the offense after a day like this, especially when their worst split is against lefties. The Rangers have the second-best wRC+ against right-handed pitchers this season but the 20th-best wRC+ against southpaws. The 91 wRC+ is 9% below the league average.
The Rangers haven't faced Lodolo, so that's a plus for the rookie. Lodolo was cruising this season before an eight-run implosion against the Rays, the best team in baseball against lefties. His 3.55 xERA implies positive regression, and he's historically been better at home, posting a 2.85 ERA at Great American Ballpark versus a 5.11 ERA on the road last season.
Both bullpens are ready to go after yesterday. Both should have quality arms to shut down the offense in the later innings. It should be between 48-50 degrees by game time with minimal wind. Not only will it be tough to hit in general against these pitchers, but it will also be challenging to hit against anyone with the weather forecast.
The Pick: Rangers vs. Reds Under 8.5 (-105) 1.05 U to win 1 U
Houston Astros vs. Tampa Bay Rays @ 6:40 PM EST
Pitching Matchup: Jose Urquidy vs. Taj Bradley
I will level with you; I don't love this Astros matchup against the Rays. What I will say is this; I would feel terrible if I didn't play the Astros at this price against a rookie. Taj Bradley is one of the better rookie pitchers in baseball, but a half-unit must be sprinkled on the defending champs.
The Astros are playing really good baseball. They took two out of three from the Blue Jays and swept the Braves in Atlanta. Normally, we must worry about travel on a Monday like this, but the flight from Atlanta to Tampa is under 90 minutes.
The Rays are 13-0 at home and are priced like it. They are playing like the best team in baseball, but the Astros are pretty close.
Jose Urquidy is pitching like the best version of himself. His fastball is living in the mid-90s, and his three breaking balls all have an xwOBA against under .270. The quality of contact against him has been superb, sitting in the 95th percentile in average exit velocity. The Rays are the best team in baseball against righties; they are the best against everyone. I won't be able to find you an edge based on the level of play when fading the best all-around team in the game.
Urquidy's advanced numbers are encouraging against the Rays in a small sample. Through 40 PA, Urquidy is rocking a .310 xwOBA, a .259 xBA, and a .421 xSLG. Not amazing, but very solid.
Bradley is pitching like an ace at the moment, but his level of competition hasn't been to the level of a red-hot Houston team. He's made two starts, one against the Red Sox, where he allowed three earned in five innings. He then faced the Reds, who couldn't hit a righty to save their lives.
The Astros will likely be without set-up man Bryan Abreu in their bullpen, but the Rays will be without their closer in Pete Fairbanks. Both teams will have everyone else ready to go, and all of the quality arms at the top are elite for both teams. I think this line should be closer to the opener, which was +105. It got steamed up due to a lot of Rays' money coming in, but I'm going with the value on the Astros.
The Rays have three losses all season, but two of them were in series openers. Let's try and catch the Rays sleeping by throwing a half unit on the Astros at plus money. We may not see a price like this for Houston for the rest of the year.
The Pick: Astros ML (+125) vs. Rays 0.5 U to win 0.63 U