Analysis
MLB Picks Today, Best Bets, Odds, Predictions for April 21, 2023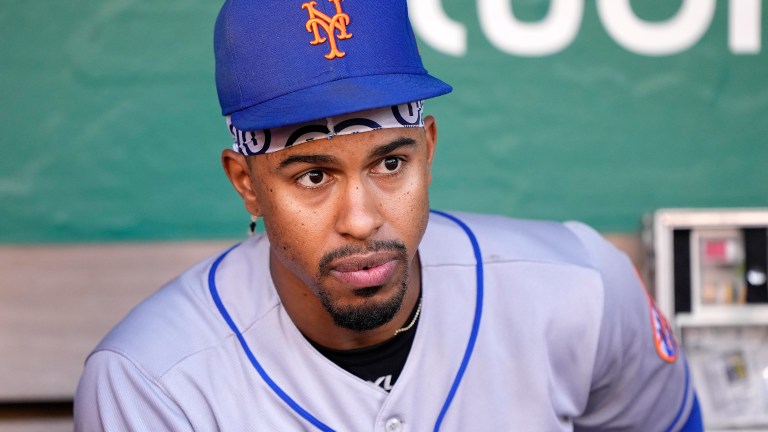 The ball bounced our way. What a feeling. After two home runs amounted to four runs in the first inning, our first five under was almost dead. We had to sweat out the next four innings, but Luke Weaver and Roasny Contreras had our backs. They went on to allow just three more hits over the next five innings to give us a winner. That's baseball for you; anything can happen.
We are back with two team totals and a PrizePicks entry today to end the work week on a good note.
I'm using BetMGM lines only this year. Here's a link to get started with a risk-free $1000 bet. You can also use code "JBFANS" if you're betting on MLB. Wager $10 on any MLB game and receive $100 instantly.
All prop entries will be on PrizePicks: Here's a link to get a 100% deposit match.
2023 Straight Plays Record: 34-27 (+4.38 U)
2023 PrizePicks Entries: 3-8 (-1.05 U)
I will track both records separately so you can track how I'm doing on game picks and PrizePick entries!
Houston Astros vs. Atlanta Braves @ 7:15 PM EST
Pitching Matchup: Hunter Brown vs. Bryce Elder
I wanted to play the Astros ML, but I wanted to play it because I think Bryce Elder is a great matchup for the Houston offense to mash, but I'm not sold on Hunter Brown against this Braves offense.
Before we even get into the Astros offense, I don't love the ML because Hunter Brown is a reverse splits pitcher. He's very good, but his weakness is against right-handed bats. The top of the lineup is filled with them, and then we have Matt Olson and Ozzie Albies, who can hit anyone in front of them. My favorite matchup is the Astros offense in this game, so that's where I'm directing my attention towards.
Bryce Elder has been off to a great start this year, but some underlying metrics are concerning, and his strength of schedule has been fairly easy. Credit to him for that start against the Cardinals on April fifth, but he hasn't looked quite as sharp since. We spoke about how dreadful the Reds' offense is against right-handers on the road, and Elder gave up six hits in 6.1 innings. No runs were scored, but that doesn't give me much confidence. He then faced a Royals offense that's been struggling and allowed eight hits and three runs against them. Again, that box score looks fine, but I see a pitcher due for a rough start. The point is his WHIP is at 1.25 compared to his ERA at 1.53 because he allows plenty of baserunners. That's not a recipe for success against the Astros.
Elder is a heavy sinker/slider/fastball pitcher. That's what he throws 86% of the time, and the Astros crush those pitches. The main bats in the lineup, Kyle Tucker, Yordan Alvarez, and Alex Bregman, and Jose Abreu, all have positive run values against all three pitches. Abreu had a negative run value against four-seamers last season, but this season it's positive already. Even Martin Maldonado has a solid matchup today.
Elder's pitch mix just isn't good. He's second to last in all of baseball in Stuff+, which grades each pitch thrown by a pitcher and compares it to the major league average. Elder is nestled between Kyle Freeland and Austin Gomber of the Rockies at 71, which means his stuff is 29% below the league average. His 97 Pitching+ has him between Noah Syndergaard and Steven Matz.
His 3.72 xERA is slightly above average; he's allowing a 47.9% Hard-Hit rate, placing him in the 16th percentile in baseball (the bad kind). This is a really bad matchup for him today.
The Braves' bullpen is legit, but they are banged up. They are without Raisiel Iglesias, Colin McHugh, and Lucas Leutge. They still have some great arms, but most of them are left-handed, which is the Astros' better split. Truist Park also ranks as the third-highest run-scoring environment of the day out of 15 ballparks.
This is also an AppleTV game, where we've seen some extra runs pile in. I like the full game over and Astros ML, but the team total is my best bet.
The Pick: Astros Team Total Over 4.5 (+105) 1 U to win 1.05 U
New York Mets vs. San Francisco Giants @ 10:15 PM EST
Pitching Matchup: Joey Lucchesi vs. Anthony DeSclafani
The Mets destroy right-handed pitching.
This dates back to last season. They finished second in baseball in OPS against right-handers, but this year, they sit in 15th. They are due for some positive regression based on their batted ball data, and I think it comes against a pitcher who's due for negative regression.
Righties with a heavy sinker/slider combination are usually in for a rough day against this Mets team. Especially when his third and fourth pitches are changeups and fastballs, more pitches the Mets love to hits. The Mets don't grade out well against left-handed pitchers, cutters, and curveballs from right-handed pitchers, so this is a good matchup for Mets bats.
DeSclafani is playing with fire. He's faced three straight sub-par offenses, and the quality of contact has been poor. He's been lucky to grab his ground-ball double plays to get out of innings, but we saw it start to fall apart against the Tigers. He finished with a 6.63 ERA in 2022, and I don't see any real changes to what he's doing on the mound.
DeSclafani, similar to Elder, is a pitcher with an xERA above three, below-average stuff, and allows a lot of hard contact. While he has the best ERA in the Giants rotation, he has the worst Stuff+ grade among all five starters. His Stuff+ grade is at 88, 12% below the league average.
After DeSclafani exits the game, one of the worst bullpens in baseball at the moment will enter. Camilo Doval is the only arm I trust, and even he is off to a slow start. This year, the bullpen has allowed the third-highest hard-hit rate in major league baseball.
I like the over, and I like the Mets ML. The real matchup and real reason I like both of those plays is due to the Mets' bats. I could play the Mets ML for around the same price, but I'm unsure what Joey Lucchesi and the Mets bullpen will provide today. We also have the wind blowing straight out at Oracle Park, which should help the bats even more.
The Pick: Mets Team Total Over 4.5 (+100) 1 U to win 1 U
PrizePicks Entry
Luis Robert Under 8 Fantasy Score
This number is way too high for a player who doesn't steal bases like he once did. The Rays have also owned Luis Robert, who struggles to hit at Tropicana Field. He has an OPS under .500 against the Rays through multiple seasons; they know how to pitch him. After yesterday's off-day, the Rays will also have a rested bullpen, so they'll pitch him carefully. I wouldn't expect him to be on base much today.
Willy Adames Over 7 Fantasy Score
This is a play I got from Jake Hazen, who, if you watch our daily Twitch Stream at 4:30 PM EST, is the WIlly Adames whisperer. He's usually spot-on with him, whether to tail or fade. This time, he's tailing him, and I totally agree. Willy Adames comes alive when he's at home, and he'll have excellent hitting conditions today. He's been barrelling four seamers and curveballs, exactly what Pivetta will throw him. Adames is tough on righties, and seven is a solid number due to push potential.