Analysis
MLB Picks Today, Best Bets, Odds, Predictions for April 2, 2023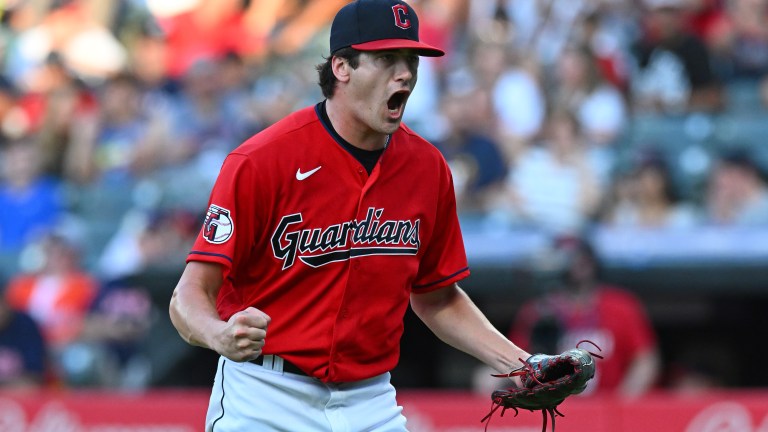 Yesterday was so weird. We took the under in Angels vs. A's, which looked great through two innings. An 11-run inning in the third completely ruined it after Funijami failed to find the strike zone after two elite innings.
The other game was crazy. We took over eight runs, and it ended with 17. The Orioles blew the game open early, and then the Red Sox battled back. We had a winning ticket by the third inning.
Today marks the most games I've given out so far this season. Let's have a day.
Just so we all know, I'm using BetMGM lines only this year. Here's a link to get started with a risk-free $1000 bet. 
All prop entries will be on PrizePicks: Here's a link to get a 100% deposit match.
2023 Straight Plays Record: 5-2 (+3.28 U) – 71.4% Win Rate
2023 PrizePicks Entries: 0-2 (-1 U) – 0% Win Rate
I will track both records separately so you can track how I'm doing on game picks and PrizePick entries!
Detroit Tigers vs. Tampa Bay Rays @ 1:10 PM EST
Pitching Matchup: Joey Wentz vs. Jeffrey Springs
This play is not for the faint of heart. Not only does the model support this play, but I was looking to play them anyway in some format.
The Tigers are getting stomped on. They've lost the last two games by a combined score of 16-2. Shane McClanahan shut Detroit down in the first game, and then Spencer Turnbull got destroyed, resulting in a 12-2 Rays win. If you followed my picks in any of the last two seasons, I love plays like these. Not only have the Rays won both games of the series, but they are coming off a game where they won by 10+ runs. We like to fade teams like this, especially early in the season.
Joey Wentz will get the ball for the Tigers, a pitcher the Rays haven't seen before. The Rays have as much data as any team and will deploy a predominantly right-handed lineup. Hence why the Rays are a huge favorite, they are the better team, and they have home field advantage. That doesn't mean they'll get to Wentz, who has a pitch mix that works on both righties and lefties.
Lefties with cutters as good as Wentz's can succeed against right-handed lineups. Went'z cutter ranked second among all pitchers in xwOBA against last year (.176), who threw at least 25 cutters previous season. He threw it 122 times, about as many times as Luis Severino, who had a .282 xwOBA on his cutter. He threw 32 innings last year to a 3.03 ERA, 3.62 xERA, and 3.54 FIP. He held right-handed hitters to a .642 OPS. Wentz can succeed against this Rays lineup by throwing his cutter in on the hands to produce that soft contact.
Will the Tigers respond after getting beat by ten runs after losing the first game? That's the question, and Jeffrey Spring won't make it easier. He's a solid arm, but his 2.46 ERA, 3.27 xERA, and 3.07 FIP don't dwarf what Wentz did last year. He's the better, more experienced arm, but the gap in this specific matchup isn't as large as it appears on the surface.
Weirdly enough, the Tigers' best split last year was against lefties on the road. They finished seventh in baseball in wRC+ at 110. The Rays had a 132 wRC+ against lefties at home, so there is a gap, but both teams were above average in this spot.
Another reason I wanted to play the Tigers was I saw this tweet.
Do the Tigers have any pride? If I was a player and I saw that tweet, I'd want to come out and prove something. Everyone is throwing Rays ML in their parlays and betting the run line. 88% of bets are on the ML, and 79% are on the spread. This isn't an entire unit play, but I will play the Tigers.
SIM Value: Tigers ML (-103)
The Pick: Tigers ML (+200) 0.5 U to win 1 U
Atlanta Braves vs. Washington Nationals @ 1:10 PM EST
Pitching Matchup: Jared Shuster vs. McKenzie Gore
Luckily for the pitchers, they have the elements on their side today. 10-15 MPH winds are projected to blow in from left field, and ballparkpal tied for the second lowest run-scoring environment today. It's 32% less likely to hit a home run at Nationals Park today than the usual average, according to that report. That'll be important, as the Braves have been scoring most of their runs in this series by the home run.
McKenzie Gore is the top prospect in this matchup, but Shuster is a great young pitcher in his own right. He's the next solid young pitcher that the Braves have called up. First, it was Mike Soroka, then Ian Anderson, and now Jared Shuster. Soroka is still excellent when healthy; the problem is he's still on the mend. He'll be going against a Nationals team that didn't perform well against left-handed pitching last season, and the lineup this season looks even worse.
The Braves' offense is the worry here, but Gore can limit damage in this spot. His stuff has looked better in spring training, and there is a lot of excitement surrounding this spot for him. He was in the Rookie of the Year race last year before he got injured and was one of the main pieces in the Soto deal. He put up a 1.76 ERA in April last season, and I expect another strong start from the young left-hander. He faced the Braves last season, throwing 5.1 innings and allowing three hits and two earned runs, with one of them being a home run. It'll be challenging to get the ball out of the park today.
The Braves bullpen is as elite as any unit in baseball, and the Nationals didn't deploy their best yesterday. I'll be on this under.
SIM Value: 6.5 (-107)
The Pick: Braves vs. Nationals Under 9 (-115) 1.15 U to Win 1 U (Play to 8.5)
Minnesota Twins vs. Kansas City Royals @ 2:10 PM EST
Pitching Matchup: Joe Ryan vs. Brad Keller
Weather Alert!
The highest projected run-scoring environment of the day is Kauffman Stadium. While it's not as good of a stadium to hit in as Fenway Park, the weather conditions are projected to be very similar. Fenway called for the same wind but 13% more run scoring than average. Today at Kauffman, the projected increase is 10% as 15-18MPH winds blow straight out to center field.
We should look towards the over regardless when the weather is like this. Ryan has dominated the Royals in the past, but this is a better Royals lineup than last season. They haven't proved it yet, as both games have been very low scoring. Ryan was also an entire run worse in the ERA department on the road last season. The Twins have also used three of their four best relievers in back-to-back days, so the Royals should be able to score at least four runs today.
The Twins should do damage. A team that wasn't to hit fly balls as much as anybody, and now they have the wind at their backs. They'll face Brad Keller, who doesn't have swing-and-miss stuff and rocked a 5.09 ERA and 4.37 xERA last season. He also rocked a 6.43 ERA over 14 innings against the Twins last season.
The Royals bullpen has been used a bunch in this series already, so both bullpens are at the weakest point of the season. I think this game flies over eight runs.
SIM Value: 10.5 (+101)
The Pick: Twins vs. Royals Over 8 (-115) 1.15 U to Win 1 U (Play to 9)
Los Angeles Angels vs. Oakland A's @ 4:07 PM EST
Pitching Matchup: Tyler Anderson vs. Ken Waldichuk
We've bet the under in every game of this series, and I'm back again. The weather continues to project a low run-scoring environment, and this pitching matchup should do us wonders. Oakland Coliseum calls for the fourth lowest park of the day, -14% from the average.
We saw what the A's looked like against Sandoval, and they shouldn't have much more luck against another solid left-hander in Tyler Anderson. He didn't face this A's team last season, but he has faced several hitters on their team. In 32 PA against the A's current roster, Anderson has pitched to a .138 BA, .236 xwOBA, and a .357 xSLG with a 25% strikeout rate. Those numbers outside the strikeout rate are elite, but the weather and large park will bog down any contact.
Ken Waldichuk will get the ball for the A's, a pitcher I'm looking to tail as we continue the season. He was the main piece in the Frankie Montas deal, and his 4.93 ERA last season is not indicative of future performance, in my opinion. We saw Kyle Muller perform well in his first start against the Angels, and I think Waldichuk is more talented.
Yesterday, the Angels scored 11 runs in an inning, and the game ended 13-1. Yesterday was a completely different ballgame without that inning or if we got a ground ball in the right spot. We will get much closer to the 2-1 win in game one rather than an offensive explosion from either side as we saw in Game 2.
SIM Value: 5.5 (-120)
The Pick: Angels vs. A's Under 8 (-115) 1.15 U to Win 1 U (Play to 7.5)
Cleveland Guardians vs. Seattle Mariners @ 4:10 PM EST
Pitching Matchup: Cal Quantrill vs. Marco Gonzalez
It's Cal Quantrill day. The real ones know what we play. By the way, the model hates it.
Good.
SIM Value: Guardians (+154)
The Pick: Cleveland Guardians ML (-110) 1.1 U to win 1 U
____________________________________________________________