Analysis
MLB Picks Today, Best Bets, Odds, Predictions for April 19, 2023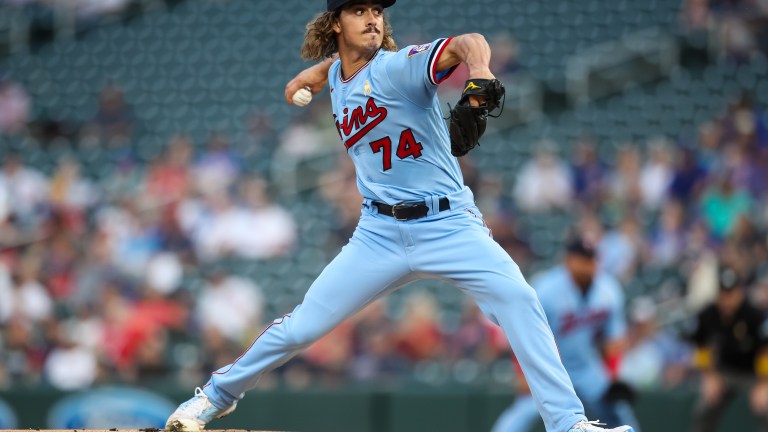 I'm still in shock. We made 0.3 units yesterday, but it should have been 1.3 U. We took the under in Red Sox vs. Twins at nine runs. We went into extra innings, tied 2-2. They scored five runs in the tenth inning, but it wasn't just any five runs. Walks, dropped third strikes, and bloop hits resulted in five runs in extra innings. Bad beats tend to happen in baseball, but my jaw was on the floor with that one.
That said, that's why baseball is the best sport in the world. It's not over until that third out is recorded. While there is a pitch clock now, no clock in baseball ends the game. It's a beautiful game filled with weird bounces and unpredictability. That was one to remember, but today the ball will bounce our way. Guess what? We are going right back to the game that burned us.
I love the PrizePicks board much more than the game pick board. I have two separate PrizePicks entries and one game pick; let's roll.
I'm using BetMGM lines only this year. Here's a link to get started with a risk-free $1000 bet. You can also use code "JBFANS" if you're betting on MLB. Wager $10 on any MLB game and receive $100 instantly.
All prop entries will be on PrizePicks: Here's a link to get a 100% deposit match.
2023 Straight Plays Record: 33-26 (+4.48 U)
2023 PrizePicks Entries: 3-6 (-0.65 U)
I will track both records separately so you can track how I'm doing on game picks and PrizePick entries!
Minnesota Twins vs. Boston Red Sox @ 7:10 PM EST
Pitching Matchup: Joe Ryan vs. Corey Kluber
We are going back to that dark place that crushed souls yesterday. At the end of the day, that was the right play, and it remains the right play.
While Sonny Gray pitched well, I have more faith in Joe Ryan. He features one of the best fastballs in baseball due to its rising action. It's similar to Cristian Javier's fastball in the sense that the velocity isn't out of this world, but the induced vertical break has hitters swinging under it, leading to weak flyouts or strikeouts. I believe Joe Ryan is emerging into an ace-level pitcher right before our eyes.
He's not great just because of his fastball, he started throwing a splitter this year, and it has a .000 batting average while throwing it 21% of the time. Don't forget about his sweeper, which is also holding opponents to a .000 batting average and being thrown 21% of the time. Both are fantastic secondaries that have cultivated a 1.57 xERA, the lowest in baseball of any starter.
While the Twins did use a large part of their bullpen last night, the rest day in between should help. Griffin Jax should be the only reliever that's unavailable. The Red Sox are playing in back-to-back games, but Kutter Crawford threw six innings of relief, so the same applies to the Red Sox bullpen.
The Twins rank 4th in SIERA in the bullpen, and the Red Sox rank 13th. The Twins bullpen is fantastic, and the Red Sox bullpen is relatively strong compared to the rest of the league.
The X-Factor here is Corey Kluber. Similar to Sale, he's due for a solid start. His xERA is a run lower than his actual ERA, and he's previously owned the Twins. Last season, he threw six innings while only allowing one hit and one earned run. Through 82 PA, he's rocking a 36.6% K rate, a .251 xwOBA, a .196 xBA, and. a.355 xSLG. All of those numbers are top-of-the-line, and Carlos Correa and Byron Buxton are 6-35 (.171 AVG) against Kluber in their careers.
The ML on Minnesota is -130, which is another weird line. Joe Ryan is worlds better than Kluber, yet money is pouring in on them, and the line isn't budging. That tells me we get another solid pitching performance from the Red Sox.
It's supposed to be in the low 50s by game time again, meaning the weather conditions should help the pitchers even more. I'm taking the under and not thinking twice about it.
The Pick: Twins vs. Red Sox Under 9 (-110) 1.1 U to win 1 U
PrizePicks Entry
Entry 1: Shohei Ohtani Over 8.5 Fantasy Score
This is another great matchup for Shohei Ohtani. Johnny Brito gives left-handed hitters two pitches, his four-seam fastball and changeup. The changeup has been Ohtani's favorite pitch to hit this season by wOBA, and he has a 66.7% Hard-Hit rate against changeups. I think he truly enjoys putting on a show against the Yankees at Yankee Stadium, and I'm not going to stand by and let it happen without me.
Entry 1: Josh Rojas Over 0.5 Runs
I should have played the over in Cardinals vs. Diamondbacks last night at 9.5, but it has since moved to 10 and is only rising, which puts it out of my target range. We can use the run-scoring environment with two pitchers who won't perform well today. Rojas loves right-handed sinkerballers, his best matchup last season. He's already hitting .300 against sinkers and should be at the top of the lineup today.
0.2 U to win 0.4 U
Entry 2: Trevor Rogers Over 6 Strikeouts
If it ain't broke, don't fix it. The Giants strike out the most in baseball of any team, and their worse split is lefties. We took Edward Cabrera yesterday, and he racked up eight strikeouts, and that's the Giants' better split. Against all pitchers, the Giants have a 28% strikeout rate. Against left-handers, that number goes to 30.3%, and Rogers has the capability of racking up 8-9 strikeouts. Love this spot for the nasty left-hander pitching at home.
Entry 2: Ketel Marte Under 0.5 Strikeouts
This will either be a total trap or the easiest bet ever. I'm willing to bet on the numbers behind it. Not only does Ketel Marte rank 15th in baseball in strikeout rate (the good kind), he ranks in the 88th percentile in chase rate and 93rd percentile in K-rate (the good kind). He'll go up against Jake Woodford, whose line for strikeouts is at 2.5. Woodford is a pitch-to-contact guy which falls right into Ketel Marte's plan. We only have to worry about the bullpen beyond Woodford, but Ryan Helsley is the only big strikeout guy we have to sweat out. I'm more than willing to play those odds, as the Cardinals will likely blow them out and don't end up using quality arms.