Analysis
MLB Picks Today, Best Bets, Odds, Predictions for April 16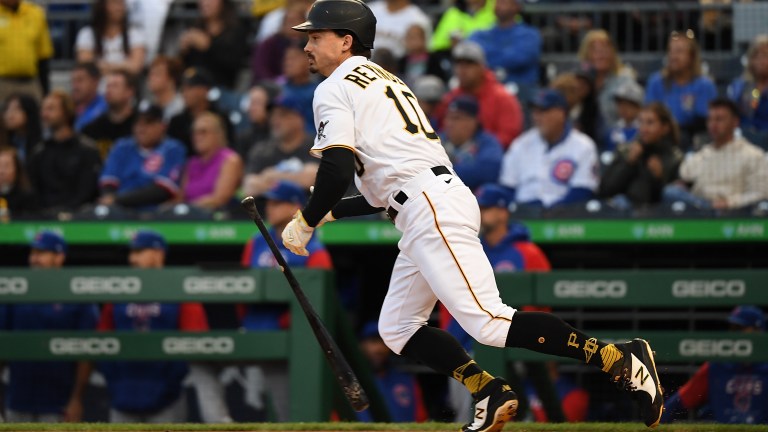 Yesterday was kinda fun? We went 2-2 on our game picks and cashed the PrizePicks entry. It wasn't much but an honest day's work and some profit were added. I'll take that any day, it's a long baseball season, and we'll grab anything we can.
Today's board is priced pretty well, but I see two edges for underdogs. The pitching matchup favors them, and we get it as plus money.
Just so we all know, I'm using BetMGM lines only this year. Here's a link to get started with a risk-free $1000 bet. You can also use code "JB200" if you're betting on MLB. Wager $10 on any MLB game and receive $200 instantly.
All prop entries will be on PrizePicks: Here's a link to get a 100% deposit match.
2023 Straight Plays Record: 29-24 (+2.31 U)
2023 PrizePicks Entries: 2-6 (-1.05 U)
I will track both records separately so you can track how I'm doing on game picks and PrizePick entries!
Pittsburgh Pirates vs. St. Louis Cardinals @ 2:15 PM EST
Pitching Matchup: Mitch Keller vs. Miles Mikolas
I am so sick of Miles Mikolas. He was a pitcher I was relatively high on in relation to the market last year, and I again felt he was undervalued moving into this year. That was simply a bad take, and I had to adjust. His stuff and location are so much worse than last year that he doesn't even look like the same person. Mikolas lived off soft contact last season, with all five pitches averaging 87.8 MPH of exit velocity. He's never been a huge strikeout guy, but he kept the ball on the ground and let his defense work for him.
It has been the complete opposite this season. Those same pitches average together to allow a 91.7 MPH exit velocity. His two fastballs, his four-seamer and sinker, grade out on Stuff+ to be 20% below league average. His most used breaking ball is the slider, which grades out on Stuff+ as above average, but it's getting destroyed. The pitch alone has a .402 xwOBA; Freddie Freeman last season put up a .402 xwOBA. If Mikolas were experiencing some bad batted ball luck, I'd reconsider, but his xERA is 8.82, and he's in the 29th percentile in Hard-Hit rate. It's the name that's giving us the price for the Cardinals today.
I will pay to see if he turns it around; I don't see how it improves. He's 34 years old and lost his weapon in Yadier Molina. Mikolas put up a 2.35 ERA with Yadier Molina and a 3.87 ERA without him in 2022. We wonder why the Cardinals kept Yadier Molina around so long; he had a relationship with these pitchers that the current Cardinals catchers can't replicate, or at least haven't yet.
If the Pirates were some terrible team against righties, I might reconsider. So far this season, they have a 96 wRC+ against righties. That's slightly below average, but the Cardinals haven't been much better. They hold a 103 wRC+ this season, and that's after starting the season incredibly hot. Over the last week, they have an 80 wRC+ against righties, while the Pirates sit at 86. That week, they faced Freddy Peralta and the Rockies and Pirates. It's not even good competition, and they can't hit.
Mitch Keller isn't amazing, but he's a solid pitcher. Keller has been the guy in this matchup, allowing soft contact and ranking in the 95th percentile in average exit velocity and Hard-Hit rate, which is elite. His pitches are performing objectively better, and this is after three straight tough tests. He's gone to pitch in Great American Ballpark, faced the Red Sox in Fenway when they were rolling; then threw six innings of two-run ball against the Astros.
The only reason this isn't a full-unit play is that I'm still holding out hope for Mikolas. This will be a very telling start for me on where to price him in the future. Considering we are getting solid plus money, I'll pay to find out what Mikolas is now.
The Pick: Pirates First 5 Innings ML (+135) 0.75 U to win 1.07 U
New York Mets vs. Oakland Athletics @ 4:07 PM EST
Pitching Matchup: Jose Butto vs. JP Sears
This is a matchup where the home team has the better pitcher facing an offense in its worse split. Max Scherzer was supposed to pitch this game but was scratched late with general soreness. The Mets decided to throw Jose Butto after winning the series' first two games against the lowly Oakland A's. This feels like they are trying to piece together something quickly after their ace went down, and I'm willing to fade that.
Jose Butto has a nice curveball. Without sounding harsh, that's the reason he's in the major leagues. He doesn't have great command, and it already showed through two starts in the minors with five walks over 9.2 innings. Opponents hit .455 against his fastball in a small sample last season and it surrendered an xwOBA of .408. Unless he's made drastic changes to his changeup, which I haven't seen, he threw it 17 times last season, resulting in a double, a home run, and a single. That's it; that's what he has. It is the Oakland A's, but they are a major league lineup. They are facing a spot starter; they should be able to score some runs.
JP Sears is not a bad pitcher. So far, he's graded out as Oakland's best pitcher according to Pitching+ at 102, making him 2% better than league average as we sit here today. Yusei Kikuchi of the Blue Jays sits with a 102 Pitching+. His 104 Stuff+ is the same as Nestor Cortes Jr this season. He put up a 3.86 ERA at 4.49 xERA last season, and he's striking out more batters this season and walking less. His issue has been the home run ball; he's allowed three home runs in 9.2 innings of work this year against the Guardians and Orioles, two very solid offenses.
The Mets were performing worse this year against lefties until two days ago when they put up six runs in 0.1 innings against Hogan Harris, a left-hander making his major league debut out of the bullpen. They were one of baseball's best offenses against right-handed pitching last season, but against lefties, they graded as league average.
You're probably wondering why I'm not taking the over. It's not a bad play, but the weather isn't great for hitting in Oakland today, and the stadium already plays big. I think the A's score more runs early, so I'd rather play them as plus money with the possibility of a push. The reason it's not a full unit play is because it's the Oakland A's. They could be winning 3-2 and let a ball go through their legs.
The Pick: Oakland A's First 5 ML (+125) 0.75 U to win 0.99 U