Analysis
MLB Picks Today, Best Bets, Odds, Predictions for April 12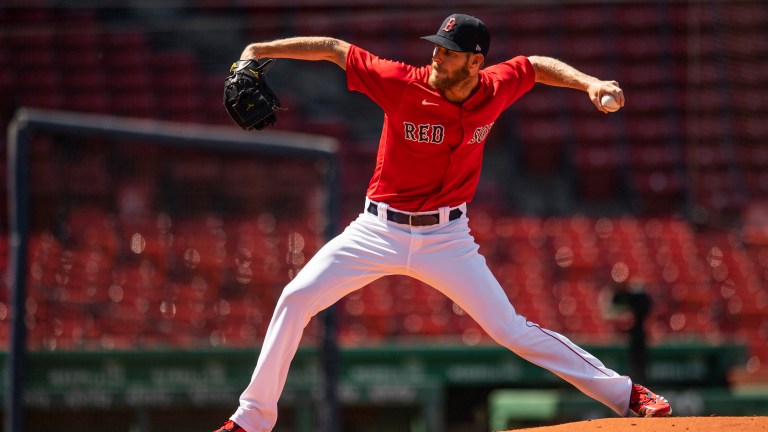 Yesterday sucked. The bottom line is that the Mets vs. Padres pick will stick with me for a while. As soon as the Mets had the bases loaded with no outs and they didn't score, I thought I didn't know ball. How does 2022's RBI leader swing and miss on a 3-2 changeup low and in; Alonso crushes changeups! He also crushes lefties!
Alright, that's out of the way. New day, new picks, new life. I'm ready to roll with four game picks, are you?
Just so we all know, I'm using BetMGM lines only this year. Here's a link to get started with a risk-free $1000 bet. You can also use code "JB200" if you're betting on MLB. Wager $10 on any MLB game and receive $200 instantly.
All prop entries will be on PrizePicks: Here's a link to get a 100% deposit match.
2023 Straight Plays Record: 20-18 (+1.86 U)
2023 PrizePicks Entries: 1-5 (-1.2 U)
I will track both records separately so you can track how I'm doing on game picks and PrizePick entries!
Miami Marlins vs. Philadelphia Phillies @ 4:05 PM EST
Pitching Matchup: Edward Cabrera vs. Zach Wheeler
First, it's projected to be BEAUTIFUL at Citizens Bank Park today. Outside of Coors Field and Windy Wrigley today, Citizens Bank Park is the third-highest projected run-scoring environment of the day. It will be between 80-85 degrees and sunny in Philadelphia, with some slight wind blowing out. Those are the types of conditions batters love.
At this point, we have to fade Edward Cabrera. When a pitcher walks 13 batters in 6.2 innings you fall into the "auto-fade" category. He can't throw his curveball, changeup, or slider for strikes, forcing him to rely on his fastball more often. His fastball usage has almost doubled through two starts since he can't find the zone with his secondary pitches. If he was walking a lot of hitters but striking everyone else out, I wouldn't be as concerned. Considering the Stuff+ is below average and he only has six strikeouts this year, he must be faded until proven otherwise.
At the same time, Zack Wheeler is worrying me. Last playoffs, he was my night in shining armor. I tailed him as an underdog multiple times, and we kept winning. That was when he touched 97-98 MPH with his fastball and could throw his slider and curveball wherever he wanted. His command doesn't look close to last year's playoff version, nor is he getting batters to chase, ranking in the 7th percentile among pitchers this season.
The Marlins' far better split is against righties, and the Phillies hit anyone they see. They were better as a lineup last year against left-handers, and it's been right-handed pitching this year. Also, we are looking at the second and fourth worst bullpens by SIERA. This game should soar over eight runs.
SIM Value: 10.5 (-124) Implied Over
The Picks: Marlins vs. Phillies O 8 (-125) 1.25 U to win 1 U
Milwaukee Brewers vs. Arizona Diamondbacks @ 3:40 PM EST
Pitching Matchup: Janson Junk vs. Drey Jameson
Not sure if you remember, but we took Drey Jameson as an underdog last season in his first start against the Padres at +150. His minor-league ERA was terrible, but it had nothing to do with his skill level. He played for the Reno Aces in a league where most stadiums play, like Coors Field. It's almost impossible to be successful there from an ERA standpoint. You'll often see lofty minor-league numbers for hitters and horrifying numbers for pitchers.
Drey Jameson is a freak athlete. I read a story that he beat Corbin Carroll in a race. That doesn't matter, but it goes to show the talent level in that smaller frame.
Also, something strange with Jameson is developing. He didn't allow a run at home in 12.1 innings last season, and he threw 2.1 innings of scoreless ball against the Dodgers in his only home appearance this season. Could he be the next Cal Quantrill?
Janson Junk was one of the pieces included in the Hunter Renfroe trade. He only threw 8.1 innings last season, putting up a 6.48 ERA in 8.1 innings. He threw five shutout against the Royals, then allowed six earned against the A's. Hard to really project what he'll look like today, but Jameson is undoubtedly the better prospect with better stuff. He did struggle in spring training but then threw well in his short stint in triple-A.
I'm spacing out these bets because there is an advantage to both the full game and the first five. Not only do I prefer Jameson to Junk, but the Brewers bullpen has regression looming. From my experience, a bullpen with a 1.00 ERA, but a 4.59 SIERA, which ranks 25th in baseball, normally doesn't last long. Arizona is the opposite, rocking a 4.81 bullpen ERA with a 4.01 SIERA. Both units are rested today, so we should see each side's best arms following the starting pitchers.
After yesterday's debacle, some may be worried about taking both sides of the same game. I stand behind my plays, and yesterday's picks have nothing to do with this. When I see the value, I pounce. I see it on both sides, so I'm playing both sides. I can't let yesterday's picks affect today's picks.
SIM Value: Arizona Diamondbacks Win 54.2% (-118)
The Picks: Diamondbacks First 5 ML (-115) 0.58 U, Diamondbacks ML (-115) 0.58 U
Boston Red Sox vs. Tampa Bay Rays @ 6:40 PM EST
Pitching Matchup: Chris Sale vs. Taj Bradley
The Rays are 11-0. The discourse on the internet surrounding them is they are the greatest team of all time. They never make mistakes, develop well, have all the pitching, and hit anyone they come into contact with.
I think they made a mistake today. I think they got cocky.
I don't think Taj Bradley is ready yet. I spoke with Aram Leighton this morning, the prospect guru who's been watching every Taj Bradley start. We talked about Bradley this morning, and he said he was "honestly shocked" that Bradley was called up. Taj Bradley is a fantastic pitching prospect and could be a strong number two someday. The issue with bringing him up today is I'm not sure he's fully ready. He hasn't been stretched out, with his longest start being five innings in the minors. He did look good in his second start, prompting this promotion with Zach Efflin hitting the IL.
He was really bad in his first triple-A start. He allowed four runs in two innings and couldn't find the strike zone. As nice as that last start in triple-A was, five shutout innings, he's about to face a division rival that's now lost two consecutive games. I don't think the Rays set him up for success today.
We are also buying low on Chris Sale. It's still Chris Sale at the end of the day. We faded him in a start against the Tigers on a total, which cashed, but he wasn't really the issue. The strikeout stuff was there, and his slider and fastball still graded out okay. He's not the pitcher he once was, but he's still getting plenty of whiffs on his pitches, leading to a 31% strikeout rate to start the year.
This is a disrespectful line toward the Red Sox and Chris Sale. They have a rookie making his debut against one of the better pitchers of our generation. He faced the Rays last season at Tropicana Field and threw five shutout innings. I think we get a version close to that, and the Red Sox should take advantage of the quick promotion for Bradley. Also, something weird happened when I placed this, I was limited to 0.99 units. I tried to place it again, but it had to be 0.99 U.
I'm on to them. I can feel it.
SIM Value: (Did not run with Bradley change)
The Picks: Red Sox First 5 Innings ML (+110) .99 U to win 1.09 U