Analysis
MLB Picks Today, Best Bets, Odds, Predictions for April 11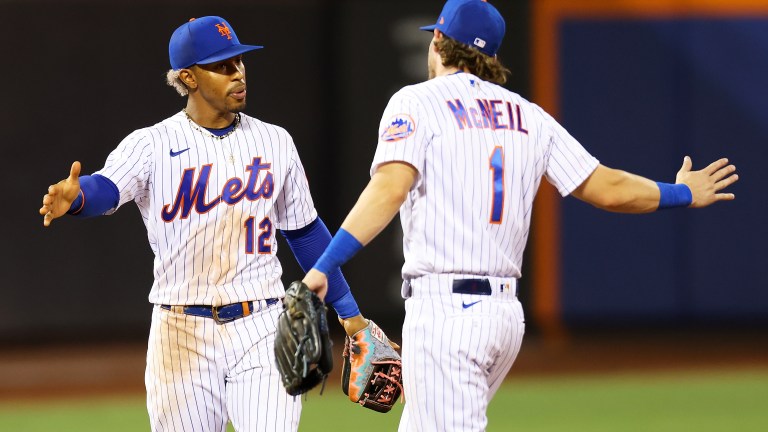 We'll always take a bit of profit! We went 2-1 on our game picks, but the PrizePicks entry was garbage. Kyle Gibson had plenty of volume but only finished with four strikeouts; we needed five. Zac Gallen's stuff came back, leading to 11 strikeouts. We took the under 6.5; that wasn't even close.
Luckily, the game picks went much better. The Pirates vs. Astros over hit before the fifth inning was over. The first five innings under in Mets vs. Padres ended with two runs to spare. We took the windy Wrigley over, which was a pitcher's dual.
Ultimately, we won 0.7 U on the game picks and lost 0.25 U on the PrizePicks entry. We move forward today with my favorite pick of the season so far. I sent it out to my subscribers last night, and it has moved between 15-30 cents, depending on the book, since then. It's still worth a play, but I would lower its unit size unless you still like it a lot based on my reasoning. Remember, I'm not perfect; just giving you my best shot.
Just so we all know, I'm using BetMGM lines only this year. Here's a link to get started with a risk-free $1000 bet. You can also use code "JB200" if you're betting on MLB. Wager $10 on any MLB game and receive $200 instantly.
All prop entries will be on PrizePicks: Here's a link to get a 100% deposit match.
2023 Straight Plays Record: 20-16 (+3.66 U)
2023 PrizePicks Entries: 1-5 (-0.95 U)
I will track both records separately so you can track how I'm doing on game picks and PrizePick entries!
San Diego Padres vs. New York Mets @ 7:10 PM EST
Pitching Matchup: Ryan Weathers vs. David Peterson
Today will be a battle between two great offenses facing off against two starting pitchers I'm worried about, along with suspect bullpens. Let's get into it.
Similarly to my play in Astros vs. Pirates, I like to fade young pitchers with command issues with these new rules. Framber Valdez experienced a rougher start than usual, and it was the Pirates. He couldn't find the zone, and you could tell he felt rushed. It led to two runs, which isn't a lot, but I'm sure it was a bit more than people expected. Roasny Contreras was the main culprit, a 23-year-old with a history of command issues. He couldn't find the zone and couldn't reset on the mound, leading to a blow-up outing. To hit this over, we need one of these pitchers to have a day similar to Roansy, and I believe both pitchers have those same tendencies.
Both Ryan Weathers and David Peterson have solid stuff. Peterson more than Weathers, but Weather's fastball velocity rose from the previous year from about 94 MPH to 95-96 MPH. It was good to see that from the 23-year-old, but his fastball still didn't perform well in that game. It graded out well according to Stuff+ (107), but the average exit velocity off the pitch against Arizona was faster than it came in (96.7 MPH). The Mets have a superior offense to Arizona, and Weathers got to make his first start at home. Now he's on the road facing a Mets team that was one of baseball's best against changeups.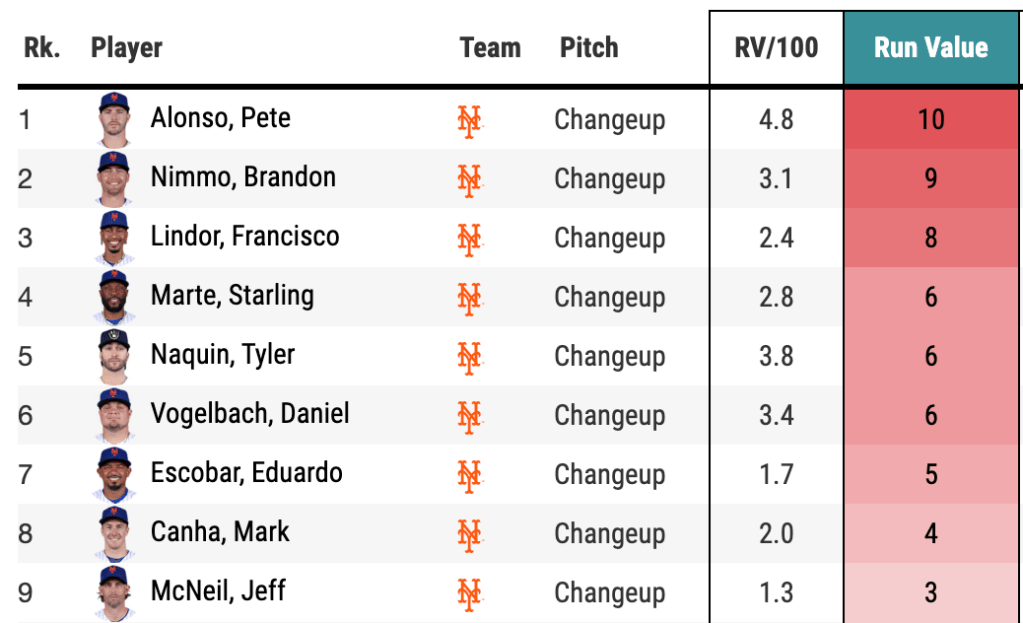 The changeup graded out at 78, according to Stuff+. He threw it 35.6% of the time in his last start, double the amount of his sweeper. The sweeper graded out as above average, rocking a 110 Stuff+. The issue is the command of the pitch, and as you can see below, many of the great hitters in the Mets lineup have no problems with sliders. Weathers throws more of a Sweeper, but unfortunately, we have no data to see how the Mets perform against slower sliders, but I think this data from 2022 gives us a solid picture.

As you can see from his pitch distribution, he's throwing the ball all over the place. It's hard to find a specific game plan with his pitches. Having command within the strike zone is just as important as limiting walks. While Weathers only had one walk in five innings in his last start, his command did not look all that special. When only throwing three pitches, it's also easier to game plan for, especially when none of them qualify as elite pitches.

There are plenty of ways the Mets can get to Weathers today. He should allow some free passes, but even if he throws strikes, the Mets bats have performed well in the past against his specific pitches. I don't see him allowing anything less than three runs in this matchup.
David Peterson is not out of the woods, especially after a game where the Padres were shut out. It was understandable that they'd struggle to come off Sunday Night Baseball. The Phillies had the same problems last Monday but then turned around and put up four runs last Tuesday.
David Peterson has not looked like himself in his first two starts. He's currently sitting with the worst Pitching+ on the entire Mets team, and his 6.04 xERA implies that his current 6.00 ERA has not been flukey. His 86 Pitching+ is one of the worst in the league and one percent lower than Josiah Gray or Adam Oller.
Peterson has always had issues with right-handed bats, but this year has been far more pronounced. Right-handed bats have a 1.147 OPS against him this season and a .723 OPS last season. Compare that to left-handed bats who sit below a .700 OPS over both seasons.
The righties in the lineup for the Padres should include Xander Bogaerts, Manny Machado, Nelson Cruz, Ha Seong Kim, Austin Nola, and Jose Azocar. Juan Soto is also a player to watch, obviously because he's special, but he's 1-6 with three walks, so we can infer he at least sees the ball well enough against Peterson not to chase pitches out of the zone.
I think this total will soar over through the first five, but we must look at the bullpens. The Padres will have Hader and Garcia, which could pose a later problem for the Mets bats. I will say that Garcia has struggled mightily to start the season, allowing three walks, five hits, and five earned runs in 3.2 innings. Hader is the issue, but we can't go away from an over just because a closer is available.
The Mets used all of their high-leverage arms last night. Drew Smith, Adam Ottavino, and David Robertson all threw at least 12 pitches, with Ottavino and Smith over 15. They will be available, but that familiarity should bode well for the Padres. Also, we must factor in that they won't be as strong as last night.
I was delighted with last night's energy from the Mets. They want this badly; the Padres bounced them in last year's playoffs. After Jeff McNeil's double-off Yu Darvish, I saw them act like little kids. I use that term in the best way possible; I could tell this means a lot to them, which is rare in early April. The Padres didn't show that same fight, but after scoring zero runs against a struggling pitcher, the runs should come for them.
The model shows value on these overs; Marlins vs. Phillies, Blue Jays vs. Tigers, and Mets vs. Padres. This game is easily my favorite, and the model adjusted from last night, and loves it more now. I gave out this pick at 8.5 and 4.5 through five innings to my subscribers last night, and since then, the line has moved to 9 and 5, respectively. Those are still worth plays, but I'm not as confident. They are still easily playable, as I believe this game soars over both totals.
SIM Value: F5 Innings (Mets: 3.24, Padres: 3.18 Runs), FG (Padres: 5.56, Mets: 5.31 Runs)
The Picks: Mets vs. Padres First 5 Over 4.5 (-120) 0.6 U to win 0.5 U, Mets vs. Padres Over 8.5 (-120) 1.2 U to win 1 Unit