Analysis
MLB Picks Today, Best Bets for March 31, 2023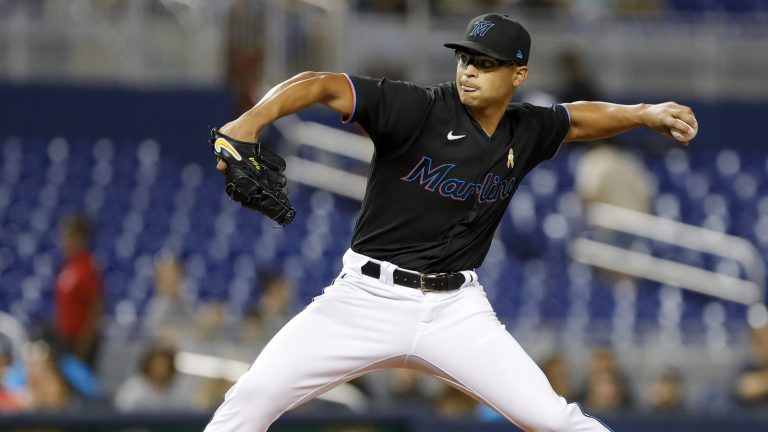 Opening Day was a blast! We hit on two of three game picks, but the props came up short. It's a long season; there will be days when the props cash and the game picks run sour.
This a note to people who didn't receive the Mariners ML and may be upset with me.
I have given away thousands of free picks over the past two years. In that time, we are up over 100 units. If you have tailed my free plays since I started, I have turned $100 bettors into $10,000 worth of profit. Some of you always show support by engaging with my posts or sending kind messages. A much more significant percentage of people get my picks and disappear. You'll still get these free plays daily if you don't want to support or pay a dime. The people who take the time to download Pikkit (where my plays are tracked and that Mariners play was for free) and subscribe to my picks package for 83 cents a day will get perks.
Many people show lots of love, and I want to support them as they support me. That said, most people ghost-listen, which means they get the picks and don't show an ounce of appreciation. Then, they'll either complain when it doesn't go their way or freak out when something like this happens. I get hate messages all the time from people I don't even know. Many people feel like I owe them something without providing anything in return. To those people, I find it hard to care about your opinion on what I do to make a living.
Some fall into the bucket of not wanting to pay, but I still see them supporting me by engaging with my posts. To those people, I love you, and I hope you understand that I'm trying my best to make everyone happy. Free plays will continue daily, and I work very, very hard to deliver those to you. We will have a great season, whether you decide to pay or not. The people who support by paying 83 cents a day will undoubtedly reap the rewards.
Just so we all know, I'm using BetMGM lines only this year. Here's a link to get started with a risk free $1000 bet. 
All prop entries will be on PrizePicks: Here's a link to get a 100% deposit match.
2023 Straight Plays Record: 2-1 (+1.43 U) – 66.6% Win Rate
2023 PrizePicks Entries: 0-1 (-0.5 U) – 0% Win Rate
I will track both records separately so you can track how I'm doing on game picks and PrizePick entries!
We have only five games to choose from. To make money long-term, we can't overextend ourselves. When I see the value, I pounce. Here are the plays of the day.
Miami Marlins ML (-105) 1.05 U to Win 1 U
SIM Line: Marlins Win (59.8% -149)
I was a little surprised when I saw the SIM showing this much value. I was looking at the Marlins as a play due to the handle on the Mets being absurd (upwards of 80%), but the fact that the SIM loves it, and it makes sense baseball-wise, I had to jump.
Jesus, Luzardo is a freak. He's an excellent young pitcher with some of the best stuff from anyone who throws with their left arm. When he's healthy, he throws at an ace level. His 3.31 xERA last season would have tied him with Framber Valdez, Gerrit Cole, and Luis Castillo. He posted a 3.29 ERA last year, so we can expect this level of excellence when he's healthy.
He's also facing a Mets lineup that is the same as last year, who struggled against lefties. The Mets were 10 points better against righties than lefties in 2022 by wRC+ (119 vs. 109). The Marlins were a pile of trash against lefties last year, but the lineup was pretty banged up last season. I don't think that fully reflects who the Marlins are. They put up some nice at-bats yesterday and saved their best bullpen arms for this game. Those arms include Dylan Floro and AJ Puk, who can weather the storm after a solid Jesus Luzardo performance.
Rockies vs. Padres Under 8 (-120) 1.2U to Win 1 U
Sim Line: 6.5 (-117)
I don't buy this Rockies road offense for a minute. CJ Cron homered twice, which accounted for four of the seven runs against the Padres. This Rockies offense matched up well against Snell, but they'll have a more difficult matchup because of how they play. They finished with a 71 wRC+ against righties on the road last season, ranking 29th out of 30 teams. They'll also face the best part of the Padres bullpen, including Josh Hader, Luis Garcia, Steven Wilson, and Tim Hill, who all didn't pitch yesterday. Those are their four best relief pitchers.
The Padres might have some success with Kyle Freeland, but Freeland is much better on the road. He put up a 3.08 ERA versus a 6.00 ERA at Coors Field. The Padres also finished 22nd in wRC+ against lefties at home last season. This isn't the same Padres lineup, but the bottom half put up some terrible at-bats last night. Xander Bogaerts could ruin it for us, considering his immense success against left-handed pitchers. Manny Machado is also a threat, but he didn't look great yesterday.
The weather is also calling for an under. It's supposed to be chilly, with projected temperatures in the high 50s and wind blowing in. Petco is also one of the best pitcher's parks in MLB.
This line opened at nine, and I should have jumped. I let it get to 8, and now I'm even seeing some 7.5 at plus money in the market. I think paying the 20-cent juice for the critical number of 8 is worth it.
PrizePicks Entry: 0.5 U to Win 1 U
Christian Javier O 6 Strikeouts
The White Sox gave us so many terrible ABs, and that was facing their better split. The White Sox fall off a cliff against righties, and the SIM has Javier at 6.5 K's. The SIM is often conservative with props like this, so the fact we see a half strikeout of value is a lot.
Jean Segura O 1.5 Hits/Runs/RBI's
I think the Marlins got Segura to counteract struggles against lefties. He posted a .855 OPS against lefties last season compared to a .669 OPS against righties. He also mashes David Peterson, hitting 4-9 with a double, a home run, and four RBIs. I like him to make an impact at the top of the lineup today.