Analysis
MLB Best Bets: Pittsburgh Pirates, Braves, D-Backs and Cardinals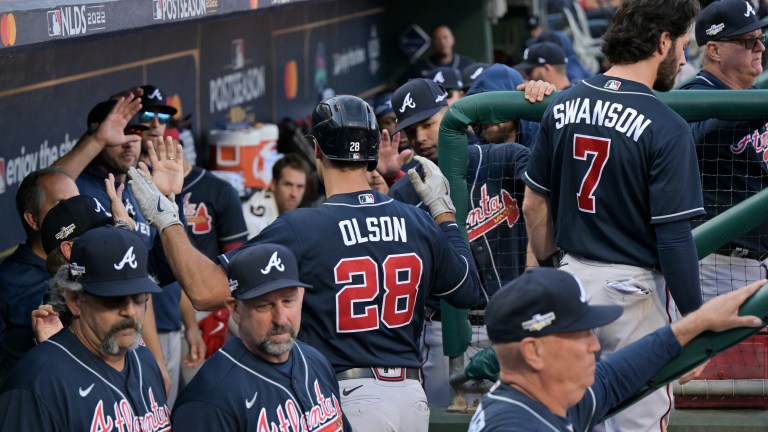 Written By: Tomas Romo
For those of you who have been watching the Not Gambling Advice stream, I've been appearing and giving my picks. Throughout the season I will continue to make my picks on the show, which streams on YouTube and Twitch every day 4:00 to 6:30 ET.
We are so close yet so far. We finished yesterday 2-3 losing .88 units on the day. It was frustrating to lose the way that we did from the Rockies failing to cash our over and the Cubbies had the bases loaded with one out and couldn't score a run to cash our first five bet. Absolutely brutal. The ball didn't roll our way and all that means is we are due for a big day. Enough about yesterday's mishaps we have a brand-new day and a fresh slate of games. Let's rock.
Just so we all know, I'm using BetMGM lines only this year. Here's a link to get started with a risk-free $1000 bet. You can also use code "JBFANS" if you're betting on MLB. Wager $10 on any MLB game and receive $200 instantly. All prop entries will be on PrizePicks: Here's a link to get a 100% deposit match.
2023 Overall Record: 55-33-1 (+27.40 U)
Arizona Diamondbacks vs. St. Louis Cardinals @ 1:15 PM EST
Pitching Matchup: Madison Bumgardner vs. Jake Woodford
The total for this game opened at 10 and it quickly moved to 10.5 so lock this in quickly because I wouldn't be surprised to see it move up to 11. This game features two starting pitchers with ERA's above five and they both have yet to win a start. Both of these offenses have produced to start the year, Arizona is batting .257 as a team and St. Louis is slightly ahead at .269.
In Bumgardner's last three starts against the Cardinals he has given up twelve earned runs and let's face it he isn't the pitcher he used to be. Woodford struggled in his last two starts against the Braves and Brewers with both of those teams hitting at least .257 the same as the Diamondbacks. Arizona has been sneaky good this season and I expect them to continue to score some runs in today's rubber match.
I also forgot to mention the wind factor in this game. 16-18 mph winds blowing directly out to left-field come game time. Yeah. This one is soaring over.
The Play: Diamondbacks/Cardinals O10.5 (-105) 1.05 U to win 1 U
Pittsburgh Pirates vs. Colorado Rockies @ 3:10 PM EST
Pitching Matchup: Jose Oviedo vs. Austin Gomber
We have ourselves another system play! First off this line opened at a pick 'em and the Pirates have been steamed up to a -125 favorite. The best system in baseball right now is non-divisional road favorites and we are going to continue to ride this trend. This trend is 49-21 this season hitting at 70 percent! Now here is another stat for you, non-division road favorites off of a win are hitting 65-35 this year at 65 percent.
The Pirates have been sneaky good on the road this year at 8-4 and the Rockies are just 3-6 at home. Pittsburgh also has the fresher bullpen in this game as the look to go for the sweep in Colorado. Over the last three games the Pirates' pen has pitched 9.2 innings while the Rockies' pen has pitched 13.2 innings. I'm going to back Pittsburgh in this one and we saw what this lineup did against the lefty Kyle Freeland a couple of days ago and I expect them to have no issues with Austin Gomber tonight.
The Play: Pirates ML (-122) 2.44 U to win 2 U
Atlanta Braves vs. San Diego Padres @ 4:10 PM EST
Pitching Matchup: Charlie Morton vs. Nick Martinez
Last week the Rays were the hottest team in baseball and this week the Braves have taken the top spot. Atlanta has won eight straight games and sit at 14-4 on the season. The Braves are 2-0 in this series and the Padres are 1-6 in their last seven games. It's surprising to see San Diego have such a slow start considering the talent on this roster. Charlie Morton faces off against Seth Martinez and Morton has the advantage. Morton is 6-3 with a 2.63 ERA in 12 starts against San Diego in his career with Martinez flashes a 6.17 ERA versus Atlanta.
This game opened at a pick 'em and even some books had the Padres as a slight -105 favorite. The line has switched completely with the Braves now sitting at -120 this is a great value play for getting a hot team at those odds. Plus, with the line movement in their favor and the lack of success the Padres have had as of late we are going to continue to lean on our system play. Non-divisional road favorites! We talked about it in the Pirates game and I love the spot for Atlanta like I said 49-21 this year, let's go Braves.
The Play: Braves ML (-116) 1.16 U to win 1 U