Analysis
MLB Best Bets, Odds, Predictions for Tigers vs. Rangers, Rockies vs. Mets for August 26, 2022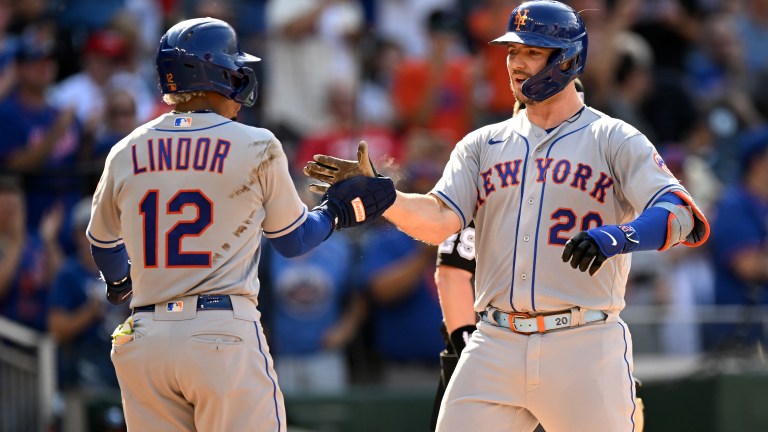 ON A HEATER LADIES AND GENTLEMEN.
We have now won five of our last six picks including three straight PrizePicks winners. It doesn't get much better than this, but that means nothing for my picks today.
Let's keep on winning with two MLB Best Bets.
Remember to check out the podcast for my three props of the day on PrizePicks.
2022 MLB Regular Season Record: 182-148 (55%) +34.89 units
Detroit Tigers vs. Texas Rangers: 8:05 pm EST
Tyler Alexander (LHP, Tigers) [3-7, 4.03 ERA, 1.26 WHIP, 60.1 IP, 30 K, 14 BB]
Glen Otto (RHP, Rangers) [5-8, 4.66 ERA, 1.39 WHIP, 94.2 IP, 71 K, 52 BB]
We head to Globe Life Field in Texas for the first game of a three-game set. While this won't be the most entertaining game in the world, it's about edges in the dog days of summer. We have an edge in this one, whether it's going to be fun or not. We don't root for fun here, we try and make money.
The edge in this one is the under, and here's why.
First off, the Rangers are coming off a series at Coors Field. While the "Coors effect" normally dampens the offense when that team doesn't have an off-day, the Rangers are in an interesting spot. This isn't an NL West team that's used to playing at Coors Field, these are the Texas Rangers. The Rangers rarely find themselves playing in Denver, and half the team has almost no experience there. While they did have an off day to recover, I don't think they'll be totally settled in after the two-game set.
The Rangers also put up 16 runs in their last game, and we now have two pitchers with ERA's over four and a total set at 8. That's suspiciously low, especially when you consider the Rangers have been solid against left-handed pitching this year.
Tyler Alexander has impressed me lately, putting up a 3.91 ERA in the month of August against some difficult opponents. He's not the greatest pitcher in the world, but the Tigers bullpen is still pretty strong, and they had an off day to rest up for this one.
The Tigers bullpen has a 5.27 ERA since the All-Star break, which is terrible, but it's been a lot of bad luck, as they sit with a 3.36 FIP and a 3.73 xFIP. Alexander doesn't have much experience against the Rangers, but he holds a .202 xwOBA, a .203 xBA, and a .259 xSLG through 20 PA. That's fantastic in a limited sample.
Glen Otto will get the ball for the Rangers who should be in for a great day. He's been getting much better as the season progresses, putting up a 1.99 ERA in August so far. He'll go up against the worst offense against right-handers both over the full season and in August, and by far the worst road offense in the majors.
The Tigers' offense is just putrid at this point, and we should see one of Otto's best starts of the season. Otto is much better against left-handed bats, and the Tigers lineup is very left-handed dominant.
The Rangers bullpen had a day to rest, and they've been a top seven bullpen in ERA, FIP, and xFIP since the trade deadline. Globe Life is also supposed to be the lowest run-scoring environment of the day according to ballparkpal. This line is slowing moving up with more money coming in on the over, so I'll gladly take the plus money at eight runs as I think this game finishes with 6-7 total runs.
The Pick: Tigers vs. Rangers Under 8 Runs (+100)
1 Unit to Win 1 Unit.
________
Colorado Rockies vs. New York Mets: 7:10 pm EST
Chad Kuhl (RHP, Rockies) [6-7, 5.16 ERA, 1.52 WHIP, 103 IP, 76 K, 46 BB]
Chris Bassitt (RHP, Mets) [11-7, 3.26 ERA, 1.13 WHIP, 141 IP, 138 K, 36 BB]
We head to Citi Field in Queens, NY for the second game of the series. We saw a deGrom masterclass yesterday but Ryan Feltner pitched reasonably well and the game finished with just four runs total. Today, I feel the opposite will happen. The Mets should crush Chad Kuhl, but Bassitt isn't totally safe either. Couple that with wind blowing out 13 MPH to left field, we should see a fun one today.
Chad Kuhl is finally starting to regress like I assumed he would. He got off to a hot start with the Rockies, and his pitch mix apparently was working in Coors Field. I always was perplexed by that, considering the sinker is one of the worst pitches to throw in that ballpark. It's starting to catch up with him, and he was never good on the road either. He's rocking a 6.08 ERA on the road this season compared to a 4.17 ERA at home. He's been bad against lefties and righties, and the Mets have a very balanced lineup.
Kuhl hasn't faced the Mets this season, but players on the current roster have had plenty of success against him. Through 38 PA, the Mets' current roster has a .383 xwOBA, a .292 xBA, and a .440 xSLG with a 7.9% strikeout rate. You add an average exit velocity of 91.2 MPH and that makes me very confident the Mets have a field day with him.
Add in the fact that the Rockies have the second worst bullpen ERA and the worst FIP since the trade deadline. The Mets are going to score plenty of runs today.
Chris Bassitt shouldn't get bombed, but I don't think we see a shutout by any means. He's a solid pitcher, but he's almost been pitching too well for my liking. He has a 0.69 ERA in the month of August, has dominated the Rockies in his career, and we just saw the Rockies put up one run yesterday. This all seems fishy to me. We faded the Rockies' offense yesterday by taking deGrom's under hits, but Bassitt isn't Jacob deGrom and the Rockies have that day to recover. The Rockies are 18th in wRC+ since the deadline against right-handers. They aren't that bad.
The Mets used their three best relievers yesterday, and while they'll be available today, I'm assuming the Mets go up big early and throw in some of their less-than-ideal bullpen arms to shoulder the load. I've seen this line at 8 or 8.5. I prefer the 8-line but would take it at 8.5 as I think this game ends near 10 runs.
The Pick: Rockies vs. Mets Over 8 (-120)
1.2 Units to Win 1 Unit
______