Analysis
MLB Best Bets, Odds, and Predictions for Red Sox vs. Royals, Blue Jays vs. Twins for August 7, 2022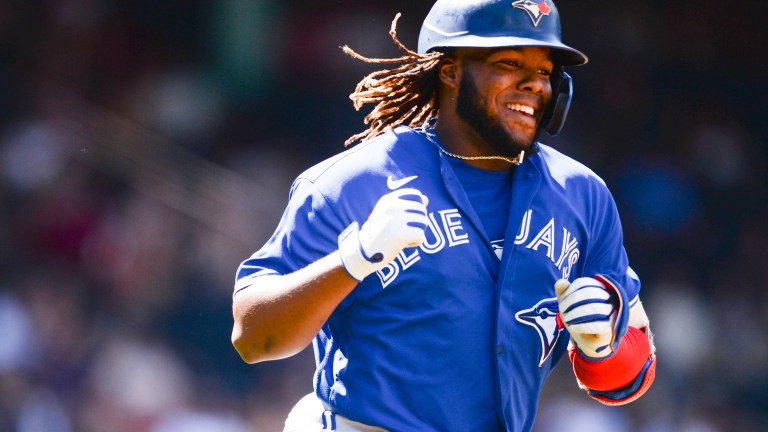 Tough day yesterday, not going to sugarcoat it. I got cute taking the Padres and they were trounced once again by the Dodgers. I've finally learned my lesson in taking teams facing the Dodgers. I will not be fading the best team in baseball no matter how much I like the other side.
We were surgical with the Diamondbacks' first five innings, as they ended up losing the full game after they took an early lead. The Red Sox blew it as Nate Eovaldi just couldn't get batters out consistently.
We are back on the saddle with two MLB Best Bets. We are up almost two units this week, so I have two more plays to put us up almost four units, or around even for the week. Let's sweep the board.
2022 MLB Regular Season Record: 154-131 (54%) +25.14 units
_________
Boston Red Sox vs. Kansas City Royals: 2:10 PM EST
Cutter Crawford (RHP, Red Sox) [3-3, 3.86 ERA, 1.23 WHIP, 53.2 IP, 56 K, 17 BB]
Brad Keller (RHP, Royals) [5-12, 4.61 ERA, 1.returning13.1 IP, 76 K, 41 BB]
I'm returning to the well after losing on the Red Sox yesterday. I have zero faith in the Royals winning two in a row, and while I was burned yesterday, I don't think I'll get burned two days in a row.
It's easy to lose faith in this Red Sox team as a whole, they are not playing well and they had a really strange deadline where they didn't get much better. Lucky for them, the one pitcher who has been performing well is on the mound against Brad Keller who they've beaten up in the past. If they lose this game, I'm fine losing all hope in them.
Cutter Crawford is that pitcher for the Red Sox. Ever since he was called up in July, he's been on fire. He rocked a 2.57 ERA in July and in his lone start in August, he threw six innings while only allowing one run against the Astros. He's been the lone bright spot in the Sox rotation lately.
What we still know is that the Royals are not very good against right-handed pitching as written about yesterday. While they did get to Nate Eovaldi, there is clearly something wrong with the veteran right-hander. He has a major home run problem, and I expected that not to continue against a Royals offense that lacks power output.
That wasn't the case, but Crawford has allowed just one home run on the road this year in 24 innings. Combine that with a 3.33 ERA on the road compared to a 4.30 ERA at home, we should see a nice start from him today.
I'm calling you out Boston. If you can't hit Brad Keller, you may not be able to hit anyone. While Keller's ERA is expected to come down from 4.61 if you look at his xERA, he's just simply not good in my eyes. His command is sub-par, none of his pitches produce whiffs at a high rate, and he allows hard contact. Couple that with some bad starts against the Red Sox and you should see a couple of runs scored off Keller today.
It should be more than a couple, as Keller's advanced numbers against the Red Sox are troublesome for the right-hander. In 76 PA, he holds a .369 batting average, a .383 xwOBA, and a .486 xSLG with a 10.5% K rate and an average exit velocity of over 90 MPH. He hasn't faced them this year, but he also hasn't really improved from last year.
I think a play on the first five innings is what I'll do here, but instead of taking the spread, I'll take the money line in case of a push. If the Red Sox can't win with their hottest pitcher against the Royals then I'll be very upset.
The Pick: Boston Red Sox First 5 Innings ML (-135)
1.35 Units to Win 1 Unit
________
Toronto Blue Jays vs. Minnesota Twins: 2:10 PM EST
Kevin Gausman (RHP, Blue Jays) [8-8, 3.06 ERA, 1.24 WHIP, 111.2 IP, 132 K, 20 BB]
Chris Archer (RHP, Twins) [2-5, 4.05 ERA, 1.32 WHIP, 73.1 IP, 62 K, 40 BB]
We head to Minnesota for the fourth and final game of a four-game set. The Blue Jays won the first game easily, but the Twins stormed back in the last two and won both. Today, we have a pretty lopsided matchup with pitchers who have some intriguing splits.
A lot of people have come in on the Blue Jays, and I would be a bit more afraid of taking them if the line hadn't moved in favor of the Blue Jays. This just makes sense, as Gausman is the far superior pitcher to Archer, and the Blue Jays' offense has been better against righties this year and lately.
Since the All-Star break ended, the Blue Jays rank fourth in wRC+ at 125 compared to the Twins who rank 11th in that span at 107. If we widen the sample since the month of July started, the Blue Jays rank number one in baseball in wRC+ while the Twins rank 10th.
The Blue Jays have the clearly better right-hander and Gausman has been fantastic on the road. He's coming off an eight-inning one-hitter on the road which brought his road ERA down to 2.02 through 58 innings. At home, he's been fine, recording a 4.19 ERA through 53.2 innings.
Gausman faced the Twins once this season and was roughed up for three earned runs in 3.2 innings. Funny enough, that start was at home, and I think he'll make the proper adjustments this time around. He has some solid advanced stats against the Twins' current lineup. He's held them to a .244 batting average, a .287 xwOBA, and a .374 xSLG with a 25.8% K rate.
Archer hasn't faced the Blue Jays yet this season, and I think it's likely he'll be in for a rude awakening. Archer's command is near the bottom of baseball, ranking in the fifth percentile in walk rate. He doesn't get hitters to chase and allows a lot of hard contact. That's not a good recipe against this Blue Jays offense that ranks third in Hard-Hit rate against righties since July began.
The money line is a bit expensive at -165, so I'll play the first five innings as I believe this is where the edge in the game lies.
The Pick: Toronto Blue Jays First 5 innings -0.5 (-120)
1.2 Units to Win 1 Unit