Analysis
MLB Best Bets, Odds, and Predictions for Rays vs. Yankees, Padres vs. Marlins for August 15, 2022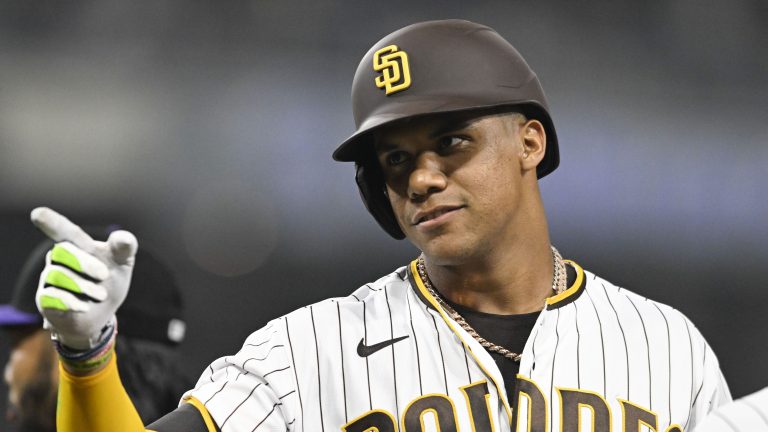 We didn't have a great Sunday, but what a week it was. We went 12-6 last week, good for +5.45 Units. We reached the 30-unit threshold, and now it's time to climb even higher.
I have two plays today. One is a system play that has been the most profitable of the season as well as a money-line favorite. It should be noted that no system is 100%, but playing it each time has proved to be a winning formula.
2022 MLB Regular Season Record: 167-138 (55%) +30.24 units
Tampa Bay Rays vs. New York Yankees: 7:05 PM EST
Jalen Beeks (LHP, Rays) [2-1, 2.35 ERA, 1.20 WHIP, 46 IP, 55 K, 18 BB]
Gerrit Cole (RHP, Yankees) [9-4, 3.38 ERA, 1.02 WHIP, 138.1 IP, 178 K, 33 BB]
We head to New York for the first game of a three-game set between division rivals. We are playing that system again, fading an offense coming off a Sunday Night Baseball game. It continues to work for us, and this game also matches up nicely.
First off, these two offenses have been struggling lately. In August, both teams sit with a wRC+ below 100, showing they are below league average offenses in the month. The Yankees are 17th in baseball during this span, and the Rays are 22nd.
The Rays will face Gerrit Cole today, who they've been able to hit in the past, but this new Rays lineup hasn't had much luck. This season, he's dominated them in three separate appearances. He's thrown 19.1 innings against the Rays while only allowing two earned runs and striking out 29 batters. He's put up three elite performances in a row, and the expected numbers against the Rays' current roster are fantastic.
Through 167 PA, he holds a .285 opponent batting average compared to a .201 xBA. He has a .352 wOBA compared to a .273 xwOBA, and a .331 xSLG. All of this is supported by a 31.1% strikeout rate. While all those numbers would point to an excellent start at home, where he's been better this season, you never truly know how the Rays will respond to Cole after seeing him three times. The way to get to Cole is through the long-ball, and the Rays rank 20th in ISO and 23rd in SLG percentage against right-handers in August. They are also traveling without an off day from Tampa to New York after a tough series with Baltimore.
It doesn't matter who's pitching for the Rays, as they often play matchups with an opener. The opener will be Jalen Beeks, who's thrown six innings and only allowed two earned runs to the Yankees this season. Following him will be Ryan Yarbrough, who isn't very good but has pitched relatively well against the Yankees in his career. He threw 17.1 innings against them last year and allowed just three earned runs. He faced them this season, throwing 5.1 innings and only allowing two hits and three earned runs. The Rays should have plenty of bullpen arms available after Drew Rasmussen was three outs away from a perfect game.
This should be a low-scoring game, and the Rays will be a sneaky underdog pick in this one. I'm taking the system that has worked so well for me in the past.
The Pick: Rays vs. Yankees Under 7.5 (-110)
1.1 Units to Win 1 Unit
______
San Diego Padres vs. Miami Marlins: 6:40 PM EST
Joe Musgrove (RHP, Padres) [8-5, 2.91 ERA, 1.02 WHIP, 127 IP, 124 K, 28 BB]
Sandy Alcantara (RHP, Marlins) [10-5, 2.01 ERA, 0.95 WHIP, 166 IP, 145 K, 41 BB]
We head to Miami for the first game of a three-game set between aces on the hill. This should be entertaining, as this is the best pitching matchup on the slate today. One team will be victorious, and while Miami is putting up the better starter, the Padres have the advantage.
First off, the narrative that the Padres offense has been slow is widely overblown at this point. Since August 3rd, the day after the deadline, the Padres are the number three offense in baseball against right-handed pitching in terms of wRC+. As a team, they are slashing .288/.375/.492 with the second-best ISO in the sport. They have the third highest walk rate and the 22nd lowest strikeout rate in that span. The Padres' offense is lethal, but they'll face the front-runner for NL CY Young.
Sandy Alcantara has not looked as sharp lately. When saying that, it sounds slightly foolish, as his first start in August was a complete game shutout of the Reds. However, that was the Reds, who can't hit anyone now. If we look at his past four starts since the All-Star break, he has that complete game, but he's now allowed ten earned runs in those other three starts over 17.1 innings against the Pirates, Mets, and Phillies.
His numbers against the Padres' current roster are not sparkling either. Through 92 PA against the Padres' current roster, he holds a .272 opponent batting average versus a .296 xBA. He has a .346 wOBA compared to a .382 xwOBA, and a .501 xSLG. In his only start against the Padres this season, with a lineup not nearly as lethal, he allowed two earned runs in less than five innings.
Opposing Alcantara will be Joe Musgrove, who has not looked as sharp either. He's allowed 13 earned runs in 22 innings since the All-Star break against the Mets, Twins, Rockies, and Giants. However, he'll have a much easier matchup than Sandy, as the Marlins rank 26th in wRC+ since the trade deadline. Musgrove threw seven innings while allowing two runs against the Marlins in his only start this year, but that lineup had Jazz Chisholm and Jorge Soler, who will both be out. You can point to Musgrove's advanced numbers and tell me they are alarming, but it's such a small sample against only a few hitters, so I don't put much stock into it.
While the money line is a tad expensive, I think the Padres are a clear favorite in this game. If Sandy doesn't pitch nicely, or even if he does, the Marlins bullpen was used a lot in the Braves series, and they are pretty terrible. If it's close through the early innings, I still give the Padres the edge to close it out in the end.
The Pick: San Diego Padres ML (-140)
1.4 Units to Win 1 Unit