Analysis
MLB Best Bets, Odds, and Predictions for Mets vs. Phillies, Angels vs. Tigers for August 19, 2022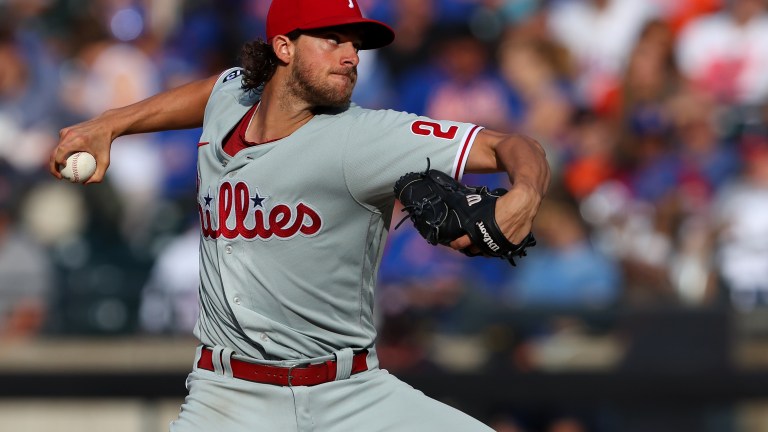 Tough day yesterday as we went 1-1, but I'm not so worried. We hit all of our Player Props and I have two picks today to recoup yesterday's losses.
2022 MLB Regular Season Record: 171-143 (54%) +27.89 units
New York Mets vs. Philadelphia Phillies: 7:05 PM EST
Chris Bassitt (RHP, Mets) [10-7, 3.27 ERA, 1.13 WHIP, 135 IP, 134 K, 36 BB]
Aaron Nola (RHP, Phillies) [8-9, 3.07 ERA, 0.93 WHIP, 152.2 IP, 165 K, 21 BB]
We head to Philadelphia for the first game of a four-game set between division rivals. The Mets just finished up a four-game set with the Braves where they only scored 12 runs in four games. The Phillies just finished up a three-game set with the Reds where they won the first two, scoring a combined 15 runs. In the third game, they were shut out by Nick Lodolo. Today, two fantastic pitchers will meet, but I'm not sure how fantastic they'll be today.
First, let's talk about the weather. This game will be played at Citizens Bank Park today where the weather is projected to be extremely hitter-friendly. It's supposed to be 87 degrees at game time with 12-15 MPH winds blowing straight out to center field. Ballparkpal calls for a 13% run increase in this game with an absurd 34% increase in home run output. Both pitchers aren't super home run prone, but both allow more home runs in the ballpark they are pitching in.
This line opened at anywhere from 8 to 8.5 but has since moved down to 7.5. People are piling on the under with the lackluster performance by the Phillies offense, combined with both of these pitchers dominating the opposing offense last time out. More often than not, it's challenging to dominate in back-to-back starts.
Aaron Nola's home run problem starts at home. Through 68 innings at home this season, he's allowed 11 home runs and his ERA is 4.21 compared to a 2.13 ERA on the road. His last start against the Mets, where he threw eight innings of one-run ball came at Citi Field. In two starts at home against the Mets, he's thrown 10.1 innings and allowed four earned runs. His advanced stats against the Mets' current roster are solid, but not awe-inspiring.
Through 216 PA, Nola is rocking a .325 xwOBA, a .251 xBA, and a .382 xSLG. Since August began, the Mets rank 5th in wRC+ against right-handed pitching with the sixth-ranked ISO and slugging percentage. With the familiarity of facing Nola five times this season and his last start being against them, I think they can get to him today.
On the other side we have Chris Bassitt, who's had his struggles on the road this season. I was at Citi Field to watch him pitch against the Phillies in his last start and he pitched very well. He only allowed two balls to be hit over 95 MPH over five innings of shutout ball. That was at home, but he's been much worse on the road this year. He has a 4.24 ERA on the road versus a 2.55 ERA at home. In his lone appearance against the Phillies at home, he allowed one run over 5.2 innings. He's really had the Phillies number this year, but I'm willing to fade that considering the familiarity and his home run problem on the road.
Kyle Schwarber is projected to be back in the lineup for Philadelphia which should be a nice boost for this offense. He leads the team in home runs and RBI and he's 3-8 against Bassitt in his career.
Following both starting pitchers will be two solid bullpens, but since August began, both are in the bottom ten in baseball in ERA. The Mets had plenty of work against Atlanta, and the Phillies have used most of their high-leverage arms over the past few days. They'll be available, but they aren;t fully rested. I think there are enough factors here to discount the line movement and take the over 7.5 runs.
The Pick: Phillies vs. Mets Over 7.5 (-110)
1.1 Units to Win 1 Unit
________
Los Angeles Angels vs. Detroit Tigers: 7:10 PM EST
Patrick Sandoval (LHP, Angels) [3-8, 3.42 ERA, 1.49 WHIP, 100 IP, 106 K, 49 BB]
Matt Manning (RHP, Tigers) [0-0, 3.24 ERA, 1.32 WHIP, 25 IP, 17 K, 8 BB]
We head to Detroit for the first game of a three-game set. Two of the worst offenses in the major leagues go head-to-head in a pitcher-friendly ballpark against pitchers that should have solid days today.
The Tigers' offense has been abysmal this season and as of recently. The Tigers have been better against left-handed pitching over the full season, but recently they can't hit anyone who throws with their left arm. In the month of August, the Tigers have a 40 wRC+ against southpaws. That's incredibly terrible. That stat means they are 60% below league average as an offense. If we widen that sample since the All-Star break, they have an 87 wRC+, which still ranks 18th in baseball.
The Tigers' offense is also a bit banged up. Harold Castro and Jeimer Candelario are not 100% as both did not play in Wednesday's game and both are day-to-day. Candelario was dealing with an illness, and Castro had thumb soreness. If they do play, they are 0-5 with three strikeouts against Sandoval.
Patrick Sandoval's advanced metrics point to negative regression as his xERA sits at 4.48 compared to his season ERA of 3.42. He has a high walk rate this year but he has an above-average chase rate. These Tigers hitters are incredibly undisciplined, and since August began, they have had a 1.6% walk rate. 1.6%!!!! Couple that with a 26% strikeout rate, Sandoval doesn't have to be so careful in the strike zone as the Tigers will get themselves out.
Opposing Sandoval will be Matt Manning, who I spoke with my co-host Jack McMullen about. Jack is the broadcaster for the AAA affiliate for the Pirates, and he saw Manning on a few occasions. A "switch" seems to have been flipped for Manning as he is much more aggressive in the strike zone and the results are starting to follow. He'll face an Angels lineup that ranks 22nd in wRC+ against right-handed pitching in the month of August. If we widen that to the All-Star break, it doesn't get much better, sitting with a 91 wRC+ that ranks 20th.
The Angels lineup isn't 100% either. Luis Rengifo was removed from Wednesday's game with lower back tightness. He's currently day-to-day, and with an off-day yesterday, it's possible he plays, but it's doubtful he'll be at 100%.
Comerica Park is also calling for 10-12 MPH winds blowing in from center field. I have two bad offenses with two solid starting pitchers with a suspiciously low total. I'll be on the under.
The Pick: Angels vs. Tigers Under 7.5 (-110)
1.1 Units to Win 1 Unit