Analysis
MLB Best Bets, Odds, and Predictions for Guardians vs. Blue Jays, Orioles vs. Rays, Mariners vs. Rangers for August 14, 2022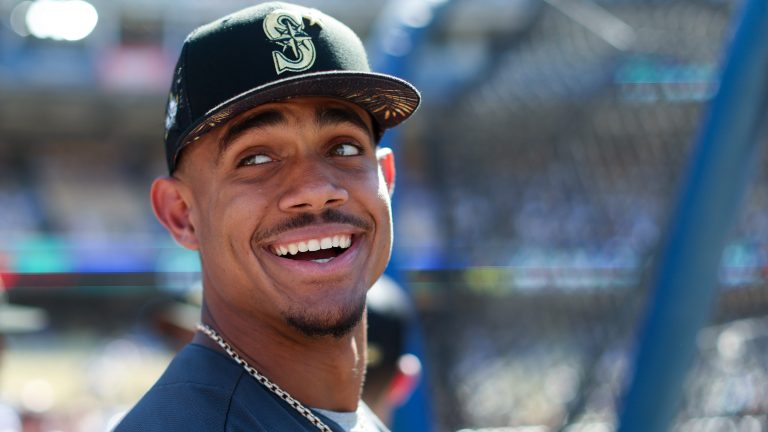 It's the end of the week, and what a week it's been. We went 1-1 yesterday, but an 11-4 week is getting my juices flowing.
We have three more MLB Best Bets to round out our Sunday. Let's sit back, watch some afternoon baseball, and let the units come in.
2022 MLB Regular Season Record: 166-136 (55%) +31.84 units
Seattle Mariners vs. Texas Rangers: 2:35 PM EST
Logan Gilbert (RHP, Mariners) [10-5, 3.47 ERA, 1.23 WHIP, 132.1 IP, 122 K, 37 BB]
Martin Perez (LHP, Rangers) [9-3, 2.85 ERA, 1.18 WHIP, 136 IP, 118 K, 41 BB]
We head to Texas for the third and final game of a three-game set. The Rangers will bring their ace to the mound, and Gilbert would be the Mariners ace if they hadn't traded for Luis Castillo at the deadline. This should be a great game as the Mariners opened as short favorites. It makes sense, as this should be a battle to the end. One team will win this battle, and I think it will be the road team.
Martin Perez has put together a fantastic season so far, and while his xERA sits at 3.31 compared to his 2.85 ERA, he doesn't seem like he's massively due for regression. The increase in usage on his sinker and taking a step back with his cutter has helped, and his changeup has performed much better than it ever has.
Perez and the Mariners are very familiar, he's already thrown twice against them over 11 innings. In those appearances, he's allowed ten hits on three earned runs to give him a 2.45 ERA. Both of those starts didn't include Mitch Hanigar in the lineup, who is a career .333 hitter against him in 27 PA. While he did pitch well in those starts, both resulted in losses as the Rangers bullpen blew it for him.
I do feel that's very likely again. The Rangers have a few good arms in the bullpen including Brock Burke and Matt Moore. Moore has thrown 49 pitches in the last two days, and Burke threw 40 pitches in last night's game. Perez will have to throw an absolute gem combined with solid performances from a below-average bullpen to win this. I'm not taking that chance.
The Mariners have also been one of the better teams against left-handed pitching of late. They rank 9th in wRC+ and 11th in OPS during that span. I think they can score enough off Perez and against a shaky bullpen to pull out the win.
The Rangers will have a very tough task at the plate today. Gilbert has also enjoyed a phenomenal season, but the ERA is a bit inflated after back-to-back blowup outings against the Yankees. I'll give him a break on that one as he had to face them twice in a row. He's faced the Rangers now on three separate occasions with more success than Perez. He's thrown 17.2 innings while only allowing two earned runs. Following him will be a fully rested bullpen unit only without Penn Murfee, who could even pitch in this one after throwing 22 pitches yesterday.
Gilbert is better on the road and the Rangers rank 20th in wRC+ since August began against right-handed pitching. There are too many factors here to not take the Mariners to win this one in the end.
The Pick: Seattle Mariners ML (-120)
1.2 Units to Win 1 Unit
_________
Cleveland Guardians vs. Toronto Blue Jays: 1:37 PM EST
Shane Bieber (RHP, Guardians) [7-6, 3.21 ERA, 1.09 WHIP, 131.2 IP, 134 K, 29 BB]
Kevin Gausman (RHP, Blue Jays) [8-8, 2.91 ERA, 1.23 WHIP, 117.2 IP, 137 K, 20 BB]
We head to Toronto for the final game of a three-game set. The Blue Jays won yesterday's matchup 2-1 and the Guardians won the first game 8-0. I have a hard time believing the Blue Jays bats continue to stay quiet, especially with their success against Shane Bieber.
Shane Bieber's advanced stats against the Blue Jays roster combined with his rough outing this year does not give me confidence in him today. In 81 PA against the Blue Jays current roster, he's rocking a .243 opponent batting average and a .307 xOBA. That's pretty solid, but the xwOBA sits at .357, the xBA sits at .278 and the xSLG is at .490. Combine that with a low 18.5% strikeout rate, this may not go well for Bieber today.
We already saw this happen at the beginning of the season. Bieber allowed seven earned runs against the Blue Jays in under four innings. He's been worse against right-handed bats this season, and the Blue Jays are full of them. I know this didn't work as well against McKenzie yesterday, but the Blue Jays remain as one of the teams that rank near the top of Hard-Hit rate leaderboards. Bieber sits in the 19th percentile in Hard-Hit rate and 18th percentile in average exit velocity. The Blue Jays bats will come through!
The only possible issue here with Gausman is his weird home/road splits. He's rocking an ERA over four at home while his ERA on the road is below two. FIP and xFIP would disagree, however, as he's rocking a 2.30 FIP and a 2.77 xFIP at home versus a 1.73 FIP and a 2.80 xFIP on the road.
The Guardians have the bullpen advantage, but I believe that's the only advantage they have in this one. I'll take the home team with the better starter and the better overall offense.
The Pick: Toronto Blue Jays ML (-140)
1.4 Units to Win 1 Unit
_________
Baltimore Orioles vs. Tampa Bay Rays: 3:07 PM EST
Jordan Lyles (RHP, Orioles) [9-8, 4.35 ERA, 1.44 WHIP, 130.1 IP, 105 K, 43 BB]
Drew Rasmussen (RHP, Rays) [6-4, 2.96 ERA, 1.17 WHIP, 91.1 IP, 75 K, 25 BB]
We head to Tampa Bay for the third and final game of a three-game set. These games have been riveting as a new rivalry seems to be brewing between young and exciting squads. This should be another great game today, but we have to play the numbers here. The Orioles have been the much hotter team, but a rookie was exposed on the road yesterday. Another pitcher who struggles on the road is about to get exposed again.
Jordan Lyles, for a lack of a better term, just isn't good. What else do you want me to say? His 4.35 ERA is below average, his 5.03 xERA indicates he should negatively regress, he's not been great against the Rays, and he's been terrible in road starts.
At home, Jordan Lyles is rocking a 2.73 ERA, a 3.56 FIP, and a 4.95 xFIP. On the road, he sports a 5.70 ERA, a 5.16 FIP, and a 4.25 xFIP. We saw these numbers in action over Lyles' two starts against the Rays. At home, he threw five shutout innings against them. On the road, he allowed five earned runs in five innings. You couldn't pay me to tail Jordan Lyles today.
I'll certainly be paying to tail Drew Rasmussen, who for some reason is at his best during home day games. There is something in the air in St. Pete for him, as he's rocking a 2.01 ERA at home and a 0.78 ERA during the day. I don't put a ton of stock into that because they were the opposite last year, but I do think he'll out-perform Lyles today.
There isn't a single advanced or counting number that favors Lyles over Rasmussen. The sample size is a bit different (89 PA vs. 55 PA), but here are the numbers. Rasmussen has a higher K rate, lower opponent batting average, lower wOBA, lower launch angle, lower average exit velocity, lower xwOBA, lower xBA, and lower expected slugging. If you are a numbers person, the Rays are the play.
I'm not going to pay for mean expensive money line, but I do feel the first five innings is a safe play, as not one thing favors the Orioles in this one.
The Pick: Tampa Bays Rays First 5 Innings -0.5 (-120)
1.2 Units to Win 1 Unit.