Analysis
MLB Best Bets, Odds, and Predictions for Giants vs. Padres, Guardians vs. Tigers, Reds vs. Mets for August 9, 2022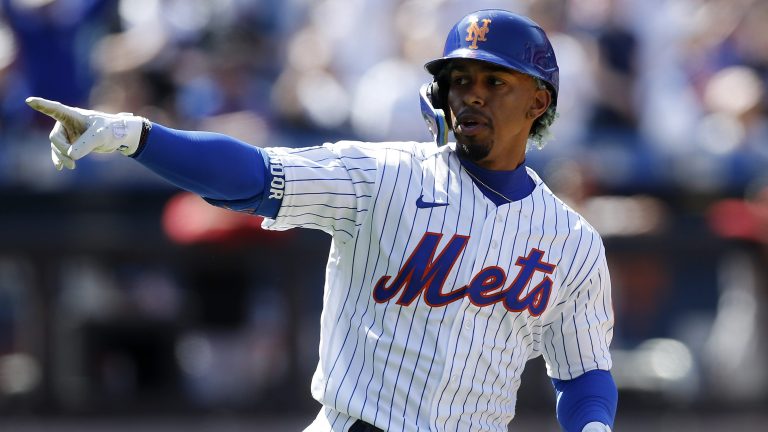 What a day yesterday was. We swept the board completely and each bet was about as easy as it gets.
We took the under and first five under in the Padres vs. Giants game which ended 1-0. I should have made that one of the plays of the year as I couldn't get enough of it. Hindsight is 20-20, but we did come away with two units on those two plays.
We took the Cubs against Anibal Sanchez and that was also very easy. Keegan Thompson shut them out through five innings, and Sanchez allowed two home runs.
It's not always that easy, but I love the board again today. I have three MLB Best Bets to keep us in the green.
2022 MLB Regular Season Record: 158-132 (54%) +27.79 units
San Francisco Giants vs. San Diego Padres: 9:40 PM EST
Alex Cobb (RHP, Giants) [3-6, 4.08 ERA, 1.27 WHIP, 88.1 IP, 93 K, 26 BB]
Joe Musgrove (RHP, Padres) [8-5, 3.00 ERA, 1.03 WHIP, 120 IP, 120 K, 28 BB]
People hate the Padres right now. They won their first game after the trade deadline, then proceeded to lose five straight. Yesterday was the last straw for most, as the Padres were shut out by the likes of Alex Wood and the Giants bullpen. No way we should try them today; they haven't scored in 23 innings! They suck! No way we should bet them! AAGGGHHHHHH!!!
As everyone jumps off, I jump on.
Joe Musgrove will get the ball for the Padres today, who should bounce back from a terrible start in his last outing. It was a very strange start, as a bad Rockies team on the road put up six runs on eight hits against the Padres ace in under five innings. Weirdly enough, however, the Rockies have had Musgrove's number, so I chalk that up as a familiar opponent who knows him well.
Let's not forget how good Joe Musgrove is. He signed a five-year, $100M extension at the deadline and is the best pitcher on the Padres. He has been off his game lately, putting up a 4.24 ERA in July. He only had one good start in July… against the Giants. He threw seven shutout innings while only allowing one hit.
The Giants have had zero success against him this entire season. He pitched against them back on May 21st with similar results. He threw seven shutout innings while allowing four hits. While the Padres' offense has stalled since the break, it's not as if the Giants' offense is any good. They also scored just one run yesterday and then were able to beat up on some Oakland A's pitchers that aren't even their good ones. I've barely ever heard of Adam Oller and Adrian Martinez.
Alex Cobb will get the ball for the Giants, and while he's been very unlucky this year and projects to regress to the mean, he's been dreadful on the road. He's got a 3.00 ERA at home this season compared to a 6.03 ERA on the road. You have issues when you allow multiple runs to the Pirates, Diamondbacks, Reds, and Rockies.
He's faced the Giants once this season, allowing two earned runs in five innings. That was his first start of the year, and that was at home. On the road, I'm expecting worse results. The Padres need to snap out of this, and this is a perfect spot to do so against a pitcher they've seen before who struggles mightily on the road.
I believe we are also getting a discount on the line based on the natural talent on both sides. The Giants are not a good team, while the Padres are one of the best in baseball. We can't forget that. On top of all this, we have a massive lineup advantage on the Padres side, and they are throwing their ace, who has dominated the Giants this season. This is a no-brainer for me.
The Pick: San Diego Padres First 5 Innings -0.5 (-110)
1.1 Units to Win 1 Unit.
________
Cleveland Guardians vs. Detroit Tigers: 7:10 PM EST
Shane Bieber (RHP, Guardians) [6-6, 3.39 ERA, 1.11 WHIP, 124.2 IP, 126 K, 28 BB]
Tyler Alexander (LHP, Tigers) [2-5, 4.04 ERA, 1.23 WHIP, 42.1 IP, 24 K, 10 BB]
We head to Detroit for the first game of a three-game set. I'm somewhat feeling myself on this one, as I saw this line last night and couldn't believe my eyes. I woke up this morning, and the line moved in the direction of how I thought it would, yet the public was on the favorite. Trying to get dangerous?
The Guardians opened as -195 favorites, but the line has since moved to -185, even with most of the public tailing Shane Bieber on the road. I don't know why the Guardians are this big of favorites on the road when you consider their woes against left-handers. Combine that with the Tigers seeing Bieber three teams this season. last time they faced him at home, they put up five earned runs in less than six innings against him. Should they be +160 today? No shot!
This is a value play, as it will be challenging to build a statistical argument in favor of the Tigers. I will tear down the Guardians, who have severe issues against left-handed pitching. You force Jose Ramirez to switch to the right side, where he has a .766 OPS. Josh Naylor can't hit a lefty, putting up a .566 OPS this season.
Is Tyler Alexander good? Not really, but he's not so bad either. He's been pretty strong at home this season, putting up a 3.57 ERA through 22 innings of work this year. He's also been weirdly good in night games, putting up a 2.86 ERA in 28 innings versus a 6.43 ERA in day games in 14 innings. It's challenging to grab an edge here with limited innings, but we know that the Guardians have the second worst OPS as a team this season against left-handers.
I'm not here to tell you the Tigers' offense is good. They are the worst team since the All-Star break against right-handed pitching. They have the worst OPS this year against righties. You're probably wondering why I'm not targeting the under. I have a feeling the Tigers hit Bieber today! I also don't believe Tyler Alexander completely shuts them out, but the under is not a bad play here.
I'll play the first five innings in case of a push on the money line. I'd play the whole game, but I'm a big fan of this Guardians bullpen, and the Tigers lost Michael Fulmer at the deadline. I think this will be close in the early goings, and I would not be surprised to see the Tigers pull this out.
The Pick: Detroit Tigers First 5 Innings ML (+160)
1 Unit to Win 1.6 Units
_________
Cincinnati Reds vs. New York Mets: 9:40 PM EST
Mike Minor (LHP, Reds) [1-8, 6.19 ERA, 1.57 WHIP, 56.2 IP, 51 K, 25 BB]
Carlos Carrasco (RHP, Mets) [12-4, 3.82 ERA, 1.28 WHIP, 117.2 IP, 114 K, 31 BB]
We head to New York for the second game of a three-game set. If I can be honest, I think this game will be pretty boring. While Mike Minor certainly isn't good, the Mets have had small issues this year against left-handed pitching. Jonathan India and Mike Moustakas should play, but both will be day-to-day with injuries. Carlos Carrasco has dominated at home, and the Mets bullpen is fully rested. The Reds will have a few of their better arms available, but the entire bullpen still isn't very good. The Mets should cruise to a low-scoring win.
I'm not here to convince you that Mike Minor is going to turn in a good start. At the same time, I don't think he gets destroyed either. The Mets are 17th in baseball this season against lefties in OPS, sitting right behind the Reds and right in front of the Tigers.
To the Mets' credit, they've been much better lately, but I'm willing to trust a larger sample then what they've done after the All-Star break. The Mets are an aggressive bunch, and Minor's problem is the number of walks and home runs he allows. The Mets rank 17th in walk rate and 9th in ISO since the All-Star break against lefties with a super high BABIP. At Citi Field tonight, it's supposed to be hot but rain is also expected to come down. I think the Mets will see Minor on the schedule with unappealing weather and take their foot off the gas once they get an early lead.
The Reds will be putting out a triple-A lineup today. I'm not joking here as rude as that sounds, but they've traded away pretty much everyone of note, and now they face Carlos Carrasco who's due for a big day. Carrasco has been his best at home, and the Reds' only true edge is playing in Great American ballpark against a lefty.
On the road against righties, they are one of the worst teams in baseball. Jonathan India's hamstring injury concerns me as he's dealt with this before that's kept him out for extended time. He may play, but I believe it's in the Reds' best interest to give him an off day.
Carrasco will dominate and the Mets will cruise to a low-scoring win. VIPs probably want Mets ML at -335, but give me the under.
The Pick: Reds vs. Mets Under 8.5 (-105)
1.05 Units to Win 1 Unit