Analysis
MLB Best Bets, Odds, Predictions for White Sox vs. Twins, Cardinals vs. Brewers for September 28, 2022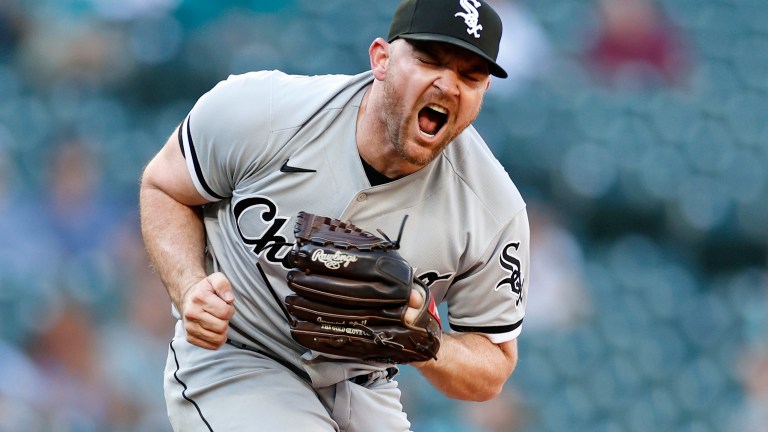 The Tigers! They came back! We went 1-0 on our game picks yesterday and now I have two more for you today.
We did lose both of our props so I'll battle back on that front. I have three props on the podcast.
2022 MLB Regular Season Record: 214-177 (55%), +38.19 Units
Chicago White Sox vs. Minnesota Twins: 7:40 pm EST
Johnny Cueto (RHP, White Sox) [7-9, 3.15 ERA, 1.22 WHIP, 145.2 IP, 91 K, 32 BB]
Josh Winder (RHP, Twins) [4-5, 4.20 ERA, 1.25 WHIP, 60 IP, 39 K, 17 BB]
We head to Minnesota for the second game of a three-game set. Yesterday's game ended 4-0 after a very impressive showing from Twins starter Bailey Ober. The Twins got to Lynn early and often and put the game out of reach by the sixth inning. Today, I think the White Sox offense bounces back, but I wouldn't count out the Twins today either.
Both of these pitchers are due for regression. We are nearing the end of the season, so I have to play the percentages here. More often than not, the xERAs tend to even out, especially with pitchers who are facing familiar lineups. When you don't record strikeouts, have a below-average walk rate, and allow hard contact, it all tends to come crashing down at some point. I could see that happening today, as both pitchers fit the bill.
Johnny Cueto has been an incredible story this year, but at some point, things won't work in his favor. His strikeout rate is in the sixth percentile and his 3.99 xERA is a good amount higher than his 3.15 ERA. He's been fantastic on the road, which makes me like this even more considering that is due to come back down to earth.
His stats against the Twins are a perfect example of this. He has a 2.25 ERA through 12 innings, but has allowed 12 hits and has only allowed three earned runs with seven walks and only eight strikeouts. Success like that is extremely hard to repeat and his .347 xwOBA, .289 xBA, and a .416 xSLG against the Twins would agree with that.
Josh Winder is another pitcher who's been extremely lucky this season. His xERA is 5.13, his strikeout rate is in the seventh percentile, and he allows plenty of hard contact. He's been worse at home this season, and against the White Sox, he's been very fortunate. Through nine innings over two starts, he's allowed 10 hits but just three earned runs. In those innings, he's allowed a .286 AVG. Things are bound to come back to bite him.
The White Sox and Twins bullpens both used high leverage arms yesterday and have been around league average over the full season and lately. Both offenses are good enough to score three runs off each starting pitcher and then both bullpens should allow at least a run on their own.
The 7.5 total is just too low for these starters. This will be my last and final time fading Johnny Cueto's absurd luck. Factor in another lucky pitcher, and I have to do it.
The Pick: White Sox vs. Twins Over 7.5 (-110)
1.1 Units to Win 1 Unit
________
St. Louis Cardinals vs. Milwaukee Brewers: 7:40 pm EST
Jose Quintana (LHP, Cardinals) [6-6, 3.03 ERA, 1.22 WHIP, 157.2 IP, 130 K, 44 BB]
Brandon Woodruff (RHP, Brewers) [12-4, 3.18 ERA, 1.09 WHIP, 141.1 IP, 173 K, 40 BB]
We head to Milwaukee for the second and final game of this two-game set. The Cardinals clinched first place last night with their win over Milwaukee and now is the perfect time to play the other side.
The Brewers couldn't be more motivated to win today. They are just a game and a half out of the final wild-card spot after the Phillies helped their chances with a loss of their own. After last night's loss, they have to play well today or their chances of making the playoffs are pretty much over. They know this, and their opponent is safe and sound in the playoffs.
Brandon Woodruff will get the ball for the Brewers who has been exceptional in the month of September. He has a 2.76 ERA through five starts this month, but over his last four, he's allowed just four earned runs in 27 innings. He's been extremely good since July began, posting three straight months with an ERA below 3.00. He's been much better at home, rocking a 2.16 ERA compared to a 4.10 ERA on the road and he's been lights out against the Cardinals this year.
We just discussed some advanced stats in the previous pick, but that doesn't apply to our guy Brandon Woodruff. Woodruff has a well above average strikeout rate, and a low walk rate, and his xERA is 3.19, just a smidge above his regular ERA of 3.18.
Jose Quintana on the other side may run into problems. Quintana's xERA sits at 3.82 and his strikeout rate is in the 30th percentile. The Brewers have had their issues with lefties this year, but they've been able to time up Quintana when he was on the Pirates. First off, Quintana's ERA on the road is 4.13 compared to a 2.24 ERA pitching at home. Against the Brewers over two starts, he's allowed 10 hits and five earned runs in 9.1 innings to give him a 4.82 ERA.
With all of these different factors, I'll be playing the first five innings with the Brewers for better value. I think they take the lead early on, and I've seen this Brewers bullpen blow it enough times for me not to want to lay -150 on the money line.
The Pick: Milwaukee Brewers First 5 innings -0.5 (-110)
1.1 Units to Win 1 Unit
_______