Analysis
MLB Best Bets, Odds, Predictions for Tigers vs. Royals for September 27, 2022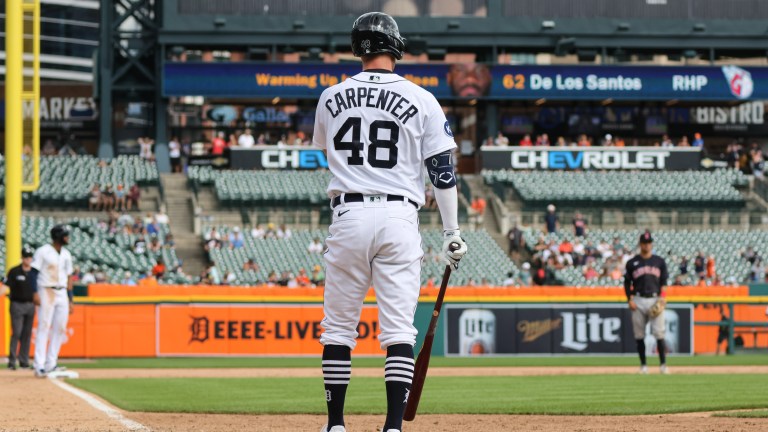 Yesterday was so annoying. We lost both the Giants and the Pirates. The New York Giants played well until the end, and the Pirates won the entire game by five runs but tied through the first five innings.
We hit both of our props, which is excellent, but I'm here to exact vengeance today. No messing around. I have one MLB pick today and two props on the podcast.
2022 MLB Regular Season Record: 213-177 (55%), +37.19 Units
Kansas City Royals vs. Detroit Tigers: 6:40 pm EST
Zack Greinke (RHP, Royals) [4-9, 4.21 ERA, 1.39 WHIP, 124 IP, 70 K, 25 BB]
Joey Wentz (LHP, Tigers) [2-2, 3.13 ERA, 0.96 WHIP, 23 IP, 19 K, 6 BB]
We head to Detroit for the first game of a three-game set. This will be a battle of a team with a lackluster offense going up against one of the worst pitching staffs in baseball. This should be fun.
Lucky for us, neither of these teams have much motivation, so it's easier to handicap. That doesn't necessarily mean there is some enormous edge here, but I see some value on one side, as the line here doesn't make a lot of sense to me.
We saw this line open at -110 on both sides, but it has since moved to -115 in favor of the Tigers, with 60% of the money coming in on the Royals. That's a slight reverse line movement, and it begs the question, how are the Tigers favored? They are terrible!
The more I look into it, the more I understand why they should win today. Zack Greinke is one of baseball's worst road starters, and he has severe day/night splits. Only Zack Greinke would weirdly pitch way better during the day. At home this season, he's rocking a 2.32 ERA through 66 innings. During the day, he has a 2.91 ERA through 58.2 innings. That's exceptional!
The problem for him is this game is on the road and will be played at night. On the road this year through 58 innings, he has a 6.36 ERA. During night games, he has a 5.37 ERA through 65 innings. That's so strange, but it's an edge for us.
He's only faced the Tigers once this season, throwing 5.1 innings and allowing two runs, but that start was at home. Following Greinke will be one of baseball's worst bullpens, rocking the fourth worst ERA as a bullpen this year.
The Tigers' offense is not very good, but they aren't sitting at the bottom in September or the last two weeks as they might typically be. In the previous two weeks against righties, they rank 23rd in wRC+ at 82. In September, they remain at 82 wRC+. It's not very good, but they should get a bump from Greinke's ineptitude in road night starts.
Joey Wentz is an exciting young left-handed pitcher for the Tigers. He was drafted 40th overall by the Braves back in 2016 and made his debut this season for the Tigers. He was solid in triple-A this year, translating into big league success so far.
Usually, with young pitchers, I worry about the command. Not with Wentz, as he's rocking a walk rate below 7%. I like his stuff profile, and his 3.41 xERA and 2.94 FIP are very promising. Following Wentz will be an above-average bullpen, ranking ninth in bullpen ERA.
The Royals' offense against lefties isn't much better than the Tigers against righties. They are rocking a 94 wRC+ in September and a 97 wRC+ in the last two weeks. The Royals have a young lineup, and they have not been performing on the road.
They have a .655 OPS this season on the road, one of the worst marks in baseball. This explains why they are tied for the worst road record in baseball with the Colorado Rockies.
There is plenty enough here to tail the Tigers. It could get ugly as we put our hard-earned money on the Detroit Tigers. Sometimes we have to find value where we can, and I see plenty of it here. I see enough value to sprinkle on the first five innings at plus value and the entire game money line. The first five innings won't be official, but it is a solid look at plus money.
The Pick: Detroit Tigers ML (-115)
1.15 Units to Win 1 Unit (ML)
________