Analysis
MLB Best Bets, Odds, Predictions for Sunday Night Baseball, Mariners vs. Guardians, Athletics vs. Orioles for September 4, 2022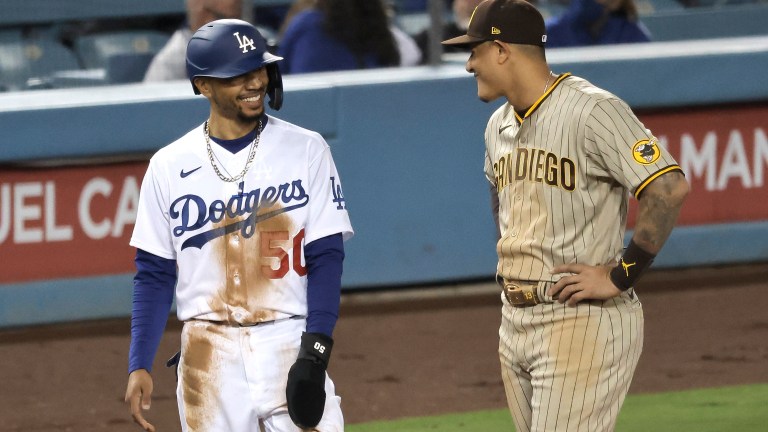 Three winning days in a row! Unfortunately, the Reds vs. Rockies game was postponed where we had two plays in it, but the Orioles crushed the A's en route to a 1-0 day. We'll take that.
You might be wondering why I'm not on that Reds game anymore. I don't bet on double-headers, and while I still like the matchup, it's not something I go after. If you still like it, go for it, but I won't be on the Reds today.
I do have three picks for you in other games, including a Sunday Night Baseball pick. Let's have a day.
2022 MLB Regular Season Record: 192-162 (54%) +30.94 units
Seattle Mariners vs. Cleveland Guardians: 2:40 pm EST
George Kirby (RHP, Mariners) [6-3, 3.16 ERA, 1.18 WHIP, 102.2 IP, 107 K, 14 BB]
Cal Quantrill (RHP, Guardians) [11-5, 3.50 ERA, 1.18 WHIP, 149 IP, 98 K, 41 BB]
We head to Cleveland for the final game of a three game set. The Mariners won the first two games, as the Cleveland bats have gone ice-cold. The Mariners have been red-hot, winning six in a row and winning each game by at least two runs. The Guardians on the other hand have lost four straight. Who's the pitcher that will write Cleveland's woes? King Cal Quantrill.
This level of dominance at home is incredible, and I don't think it's going to stop today. Quantrill was a second-half pitcher last year, and the same thing is happening this year. In August, Quantrill has allowed just nine earned runs in 38 innings to give him a 2.13 ERA
The Mariners' offensive stats look a lot better than the Guardians right now, as they have been mashing off both lefties and righties while it seems Cleveland can't buy a hit. Will that happen today? It's entirely possible, but as some point the Guardians have to snap out of it.
Kirby will fill up the strike zone, and the Guardians don't strike out. While the Guardians have been whiffing more than usual lately, this is the type of pitcher they can handle. During this slump, the Guardinas have gone up against some tough competition. In the last four games, they went up against McKenzie, Bieber, Castillo, and Ray.
The Guardians are just one game above the Twins in the standings and just two games above the White Sox. Their backs are against the wall, and they can't be swept at home. This is more of a feel game than a stat's based argument, as there is no question who's been the better team lately. I'm willing to ride with Guardians as the home underdog as I believe they'll have the extra motivation to win this game.
The Pick: Guardians ML (+110)
1 Unit to Win 1.10 Units
_________
Oakland A's vs. Baltimore Orioles: 1:35 pm EST
Adrian Martinez (RHP, Athletics) [3-3, 5.28 ERA, 1.34 WHIP, 29 IP, 25 K, 9 BB]
Spenser Watkins (RHP, Orioles) [4-5, 4.26 ERA, 1.32 WHIP, 88.2 IP, 56 K, 24 BB]
Are we going to bite the hand that feeds us? No, especially when the Orioles have another great matchup today.
The only issue here is that it is a public play. The book is out both on the Oakland A's and on the Orioles and everyone knows the Orioles are a wagon. They are easily the most profitable team at home, and after the win yesterday, they moved to 46-17 ATS at home.
The book on the A's is that they can't hit right-handed pitching and they can't hit offspeed pitches. Watkins throws his fastball 39.5% of the time but mixes in a cutter, slider, curveball, and changeup that he all uses at least 5% of the time.
Adrian Martinez doesn't scare me at all. He features a sinker, changeup, slider combination that isn't very good, and he's given up most of his runs on the road this season. He's rocking a 6.91 ERA on the road versus a 3.68 ERA at home in a limited sample.
This is another one of those lopsided matchups where you can get cute and fade the public, or just understand the Orioles don't play by the book logic. I'm riding the hot hand with the Orioles. I could go through all the stats for you, but every single one favors Baltimore. They are better against righties, better offense, starting pitcher, defense, home field advantage, you name it. Give me the Orioles through the first five innings.
The Pick: Baltimore Orioles First 5 Innings (-115)
1.15 Units to Win 1 Unit
_______
San Diego Padres vs. Los Angeles Dodgers: 7:00 pm EST
Mike Clevinger (RHP, Padres) [5-5, 3.59 ERA, 1.16 WHIP, 85.1 IP, 73 K, 27 BB]
Caleb Ferguson (LHP, Dodgers) [1-0, 1.85 ERA, 0.90 WHIP, 24.1 IP, 23 K, 10 BB]
It's Sunday Night Baseball between the Padres and the Dodgers. It's another system play here, and one that has been incredibly effective since the All-Star break.
Historically, however, this is a winning system. I got this data from Action Network and it's astonishing how profitable it's been. "Over the last 17 seasons, and over 2500 games, the record towards the under is 1380-1145-118, winning at a 57% rate." The system is "when both teams in a given matchup have a winning record and the over or under has fewer than 35% of the total individual tickets, that over or under has won 55% of the time since 2005." Currently, 65% of the money is on over, according to Action Network.
When you have a system winning at 57%, it's important not to veer from it in a specific matchup where the total looks a bit scary. In this one, we have Mike Clevinger, who hasn't pitched all that well against the Dodgers and we have a bullpen game for the Dodgers. While the total is high, I think it's way overvalued, and we won't see as many runs as most people think.
The Dodgers bullpen is pretty rested, and getting Blake Treinen back from injury is a huge boost to the Dodgers bullpen. The only pitcher who has pitched two days in a row is Almonte, so we should have one of the best bullpens in the majors ready to go.
That bullpen will be started by Ferguson most likely followed by Ryan Pepiot. Pepiot is nasty but sometimes can struggle with command. Pepiot doesn't have a ton of experience, but we saw a few things click in his last start against the Marlins, throwing six innings of two-run-ball. He won't be out there for long before the Dodgers bring in their studs to lock it down.
Mike Clevinger could run into problems, but he's been very solid at getting right-handed bats out this year. Righties are posting a .567 OPS against him versus a .752 OPS versus lefties. A lot of the best bats in the Dodgers lineup are right-handed, including Mookie Betts, Trea Turner, Will Smith, and Justin Turner. I don't expect him to pitch all that well, but the Padres bullpen is very rested as well.
This total opened at 9 and has since moved to 9.5 with 80% of the money on it. I'll gladly take the extra bit of value. The "sharp" side could be on the over based on that line movement, with more public tickets on the under and more big money bets on the over. This data comes to us from Action Network, but I'm more than willing to fade that and stick with the system that has been profitable for years.
The Pick: Padres vs. Dodgers Under 9.5 (-110)
1.10 Units to Win 1 Unit