Analysis
MLB Best Bets, Odds, Predictions for Pirates vs. Cardinals, A's vs. Mariners for September 30, 2022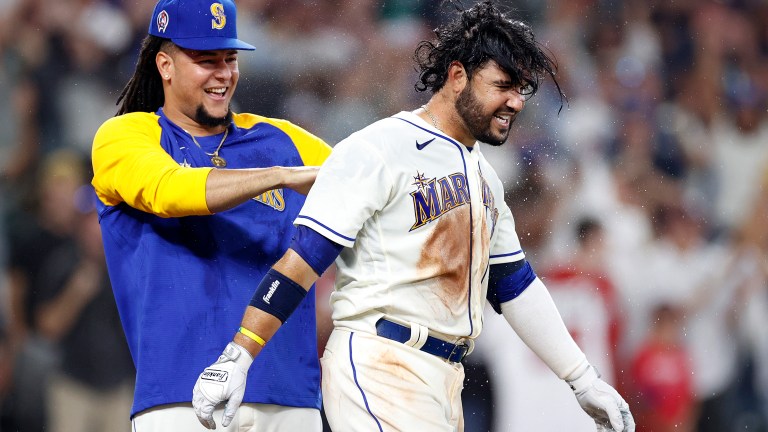 Cal Quantrill is the greatest pitcher to ever step on a mound.
That was yesterday, today is a new day. We move forward with two MLB picks and two props available on the podcast.
https://open.spotify.com/episode/77g0zXFyopLG474rPzF4U9?si=9981a7573a9a44a7
2022 MLB Regular Season Record: 217-177 (55%), +41.19 Units
Pittsburgh Pirates vs. St. Louis Cardinals: 8:15 pm EST
Johan Oviedo (RHP, Pirates) [4-2, 3.13 ERA, 1.28 WHIP, 46 IP, 49 K, 21 BB]
Jack Flaherty (RHP, Cardinals) [1-1, 4.97 ERA, 1.76 WHIP, 29 IP, 26 K, 20 BB]
We head to St. Louis for the first game of a three-game set. We've seen some aggressive line movement on this total. I saw it open at seven and immediately grabbed it. It's now moved to 7.5 in some places which I still think is playable; this game should far surpass eight total runs.
You may be wondering why this line is so low for these two starting pitchers. I thought the same thing, there must be a catch. There is somewhat of a catch, the wind is blowing in at Busch Stadium. It will be harder to drive the ball out of the ballpark and it ranks as the second lowest run-scoring environment of the day on ballparkpal. That's not enough to keep me off this.
Jack Flaherty will get the ball for St. Louis. He's not only been below average since returning but he's also struggled against the Pirates. He's thrown against them twice this season and hasn't gone beyond the fifth inning. In his first start, he allowed three earned runs in three innings at home. In his second start in Pittsburgh, he allowed four runs in five innings.
His stats against the current lineup are troubling, to say the least. Through 65 PA against the Pirates' current roster, he's rocking a .365 xwOBA, a .278 xBA, and a .445 xSLG with a minuscule 18.5% strikeout rate. The Pirates don't have a very good offense, but a 92 wRC+ in the month of September against right-handers isn't terrible, and with their success against Flaherty, I think they can do enough here.
The Cardinals on the other hand should do just fine off Johan Oviedo. I've been looking for ways to play them today on the money line, but it's too expensive for my taste. The reason I was inclined to look in that direction is that Oviedo is a former Cardinal, they know him well. The Cardinals offense has been abysmal lately, rocking a 65 wRC+ against righties in the past two weeks. I think they turn that ship around today against a pitcher they have plenty of data on.
The Pirates bullpen is one of the worst in the league and I can imagine the Cardinals will be creative with the bullpen as they've already clinched a playoff spot. If they go up early, we should see some of the lesser arms. I think this game soars over the posted seven runs.
The Pick: Pirates vs. Cardinals Over 7 (-115)
1.15 Units to Win 1 Unit
___________
Oakland A's vs. Seattle Mariners: 9:40 pm EST
Ken Waldichuk (LHP, A's) [1-2, 7.15 ERA, 1.46 WHIP, 22.2 IP, 21 K, 7 BB]
Logan Gilbert (RHP, Mariners) [13-6, 3.29 ERA, 1.20 WHIP, 177.2 IP, 170 K, 47 BB]
We head to Seattle for the first game of a three-game set. If you want some boring night-game action, I have the perfect pick for you. It shouldn't be boring for the Mariners, as they can clinch a playoff berth today with a win. They should win, but it should be low scoring.
Don't be fooled by Ken Waldichuk's high ERA of 7.15. His last four starts have been troubling, but he's faced a gauntlet of a schedule. He pitched well against the Nationals in his debut and then went up against four of the better offenses against lefties this season. He faced the Braves, Rangers, Astros then Mets, all in a row.
Today, he'll face a Seattle offense that's been exactly league average in the month of September against left-handers with a 100 wRC+. Julio Rodriguez remains out for the Mariners who's easily the best offensive player on the team.
I'm not expecting some crazy performance by Waldichuk, but I do expect him to hold the Mariners to 2-3 runs through five innings of work. That should be enough before an underrated A's bullpen follows him and limits damage in the later innings.
This bullpen has not been good lately, but with a rest day yesterday of their better arms, we should have the good ones. The problem with the A's bullpen is it's very shallow. They have good arms at the top, but horrible arms at the bottom. If we see Acevedo, Puk, and Jackson, that's enough for some shutdown innings.
I love Logan Gilbert today. I know he hasn't performed all that well against the A's this season, rocking a 4.91 ERA over two starts, but this just feels like a vintage shut-out performance. The Mariners being -265 on the money line is either incredibly overvalued or a signal that he dominates this A's offense; I'm going with the latter.
Oakland's 87 wRC+ in the last two weeks against righties doesn't give me much confidence. Also, it's hard to find a worse road offense against righties lately. This pitiful offense has a 30 wRC+ in the last two weeks with a 36.7% strikeout rate.
Even if Gilbert doesn't dominate, the Mariners bullpen should have a vintage shutdown performance. I find it extremely interesting that the Mariners won 10-9 last night, and now have a total sitting at seven with these two pitchers. The weather is supposed to be ideal for pitchers, we have the wind blowing in at a notorious pitchers' park.
I think this game ends 4-2 in favor of the Mariners. Give me the under.
The Pick: Mariners vs. A's Under 7 (-115)
1.15 Units to Win 1 Unit.