Analysis
MLB Best Bets, Odds, Predictions for Padres vs. Diamondbacks for September 15, 2022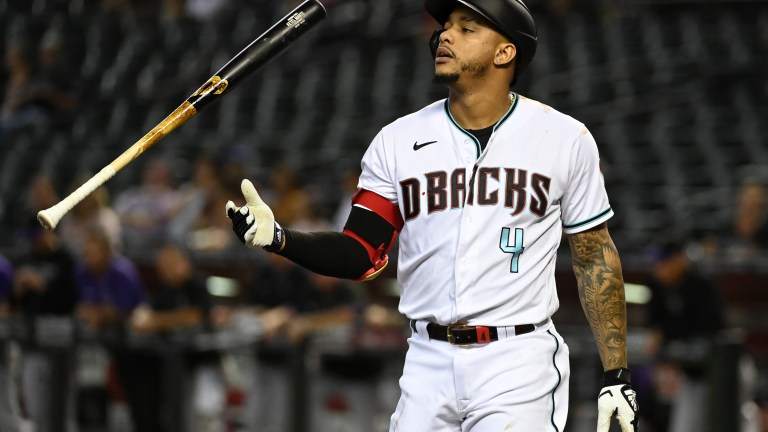 Another one of those days where we watched baseball and didn't really lose anything. We were down 0.05 units on the day after the Guardians won but the first five under in Pirates vs. Reds lost. It lost on a two-out home run by Austin Romine. That's baseball for you.
Today, I have one pick in the MLB, two picks in the NFL, and two props. You can find all of these picks in the podcast, but here is my pick for the MLB today. We are 8-2 in the NFL this season, don't miss out on these picks.
2022 MLB Regular Season Record: 203-171 (54%), +32.69 Units
San Diego Padres vs. Arizona Diamondbacks: 9:40 pm EST
Sean Manaea (LHP, Padres) [7-8, 5.23 ERA, 1.36 WHIP, 139.1 IP, 142 K, 46 BB]
Drey Jameson (RHP, Diamondbacks) [MLB Debut]
We head to Arizona for the first game of a four game set. The Padres just finished up a tough series in Seattle and now have to travel to Arizona without an off-day. The Diamondbacks are coming off an extra-inning win against the Dodgers after a walk-off home run at home. They'll sleep in their own beds to prepare for Sean Manaea, who has been one of the worst pitchers in baseball this season.
First, let's talk about line movement. The Padres opened at -175 on most books and they've moved down to -165 even with most of the public on them. Interesting…
Who is Drey Jameson? He's one of the better young pitching prospects in the Diamondbacks system even though his numbers this year in Triple A don't jump off the page, but his stuff certainly does.
The Diamondbacks felt it was time to give the young flamethrower a shot, and it could get ugly for him. He's got loads of potential, but he has not had success lately in the minors. He was dominant in the minors for most of his career, but this season has not been going his way. His 6.95 ERA is alarming, but it's been due to some bad luck, rocking a 5.61 FIP and 4.96 xFIP.
This bet isn't predicated on his success, as it has a lot to do with how the Padres perform against pitchers they've never seen before. They don't seem to gameplan as a team, and I believe the travel from Washington to Arizona won't do them any favors. They'll look at this kids stats and take it easy, while they may not know what's coming.
We saw this happen to the Padres recently, getting shut out by Ryne Nelson. Nelson is a better pitcher than Jameson is, but nonetheless, the Padres have a tendency to get blanked in these types of scenarios.
Sean Manaea is not much better than Jameson is right now. He's been one of the worst pitchers on the road in the whole sport, putting up a 6.27 ERA over 74.2 innings. The Diamondbacks have been struggling against lefties lately, but a lot of the best bats in the lineup match up well against the sinker, especially Ketel Marte.
Manaea has pitched well against the Diamondbacks this season, holding them to a 2.88 ERA over 25.2 innings. This feels like a let-down spot for him after they've seen him so often this season. That overall ERA is also better than it looks. If you take out his first start of the year where he threw seven no-hit innings, he has a 4.00 ERA against them in his last three starts.
The Padres as a team this year are one of the worst road teams to bet on as a favorite. They are 36-63 as a favorite, and just four games above .500 on the road this year. The Diamondbacks on the other hand are 62-42 as underdogs, and while their overall record is 67-75, they are 38-36 at home.
There is enough value on the Diamondbacks to take a swing on them. I see this game being close, and at this value, it's worth it for me.
The Pick: Arizona Diamondbacks ML (+145)
1 Unit to Win 1.45 Units