Analysis
MLB Best Bets, Odds, Predictions for Guardians vs. Rangers for September 24, 2022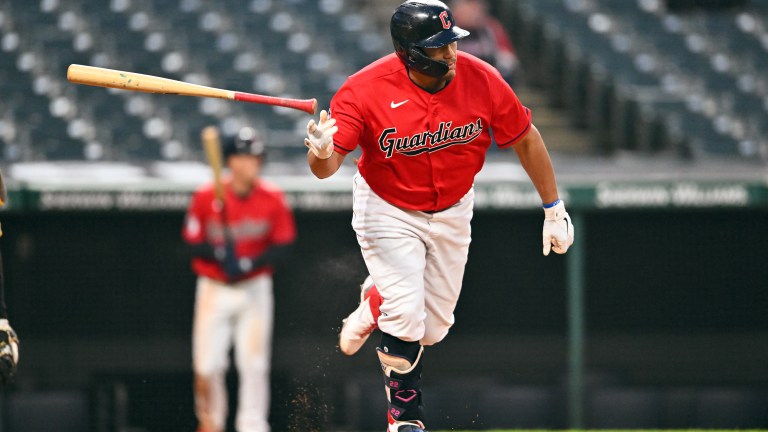 Another rough day; yesterday was difficult to stomach.
We took the A's first five and they got clobbered by the Mets. The value was there for me, but it just didn't work out. At +175 I would have taken that pick again. That's not what hurt.
We took the Giants through the first five innings. They went up early, then Arizona tied it. They then went up 4-2, then 5-2, and we just had to limit three runs in the bottom of the fifth. Unfrotantely, the Giants couldn't do it, and it ended up being tied after five innings. The Giants ended up winning the game in the end.
This sport isn't easy, especially in September. We are 5-4 this week, good for +1.15 Units. I have one pick for you today as we gear up for NFL Sunday. You can find all my NFL picks on the podcast.
2022 MLB Regular Season Record: 212-176 (55%), +37.19 Units
Cleveland Guardians vs. Texas Rangers: 7:05 pm EST
Cal Quantrill (RHP, Guardians) [13-5, 3.56 ERA, 1.24 WHIP, 169.1 IP, 116 K, 44 BB]
Glenn Otto (RHP, Rangers) [6-9, 4.88 ERA, 1.37 WHIP, 118 IP, 92 K, 58 BB]
I bet you have no idea where this one is going!
We head to Globe Life Field in Texas for the second game of a three game set. The Guardians won 6-3 last night after a big sixth inning from the Guardians. The Rangers went up early and then it all came crashing down when lefty Taylor Hearn entered the game.
There are some reasons not to take the Guardians today. We have some reverse line movement as Cleveland opened up at around -125 and we saw a five cent adjustment which brought them to -120. A lot of the public is on them today as some are catching on to the anomaly that is games started by Cal Quantrill. We have also seen this story too many times to count.
According to Cleveland Stats, In Quantrill's last nine starts, he is 6-0 with a 2.41 ERA. Quantrill is also 9-0 over his last 14 starts, with the Guardians winning 13 of those 14 games.
More stats from this twitter account linked above. The Guardians are 16-3 in their last 19 games, their best 19 game span since 2017's 22 game winning streak.
What I will say about this one is we always prefer to play Quantrill at home. On the road things can get a bit dicey. At home this season, he's 8-0 with a 3.46 ERA. On the road, he's 5-5 with a 3.71 ERA. He has faced the Rangers once, but he was at home. He threw seven innings while allowing three earned runs in a 6-3 win for the Guardians.
While he is on the road, the Guardians offense has a nice matchup today. They'll go up against Glenn Otto who features a sinker, a slider, and a fastball as his three most used pitches. If you've read my articles before, you know I love taking the Guardians against fastball/slider dominant pitchers. They aren't as great against the sinker, but the best hitters in the lineup all have positive run values against the pitch this season. Andres Gimenez has been the best this season, look for him to have a great game today.
We have a very talented bullpen backing up Quantrill, but unfortunately it most likely will not include Emmnauel Clase, who threw in two straight games. The Guardians bullpen behind him should be just fine.
Over the past two weeks, the Rangers bullpen has a 3.83 ERA compared to the Guardians at 3.04. In that time span, the Guardians have a 111 wRC+ compared to the Rangers with a 109 wRC+.
This should be a great game, unless the Guardians blow it open like they tend to do with Quantrill on the mound. You know where I'm at, let's end the week strong.
The Pick: Cleveland Guardians ML (-120)
1.2 Units to Win 1 Unit.
__________