Analysis
MLB Best Bets, Odds, Predictions for Giants vs. Diamondbacks, New York Mets vs. Oakland A's for September 23, 2022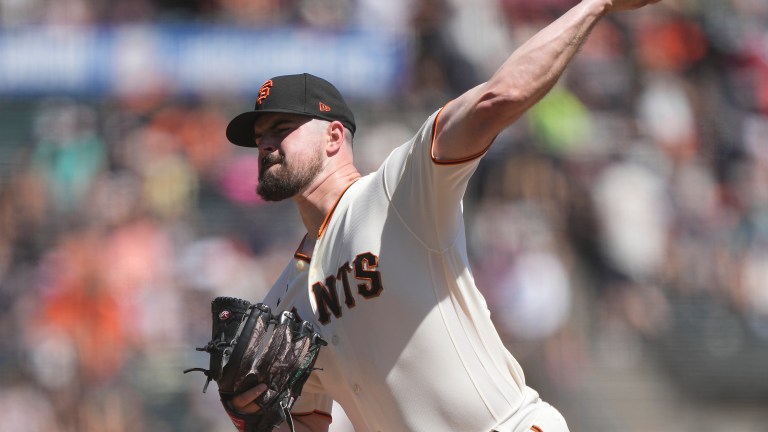 Really tough day. Our flawless streak ended, but that just means we get to start a new one.
We took a hit, and now we bounce back. If we won every bet, we'd be on an island somewhere. It's the name of the game, but I'm not going down without a fight. I have two MLB picks for you as well as more props on the podcast.
2022 MLB Regular Season Record: 212-174 (55%), +39.29 Units
San Francisco Giants vs. Arizona Diamondbacks: 9:40 pm EST
Carlos Rodon (LHP, Giants) [13-8, 2.84 ERA, 1.04 WHIP, 167.2 IP, 220 K, 49 BB]
Tommy Henry (LHP, Diamondbacks) [3-4, 5.50 ERA, 1.53 WHIP, 36 IP, 25 K, 17 BB]
We head to Arizona for the first game of a three-game set. Both teams are pretty much out of it at this point, as the Giants sit 9.5 games back of the Phillies for the third wild card spot. Neither team is very motivated, but someone has to win.
You're probably wondering why the line is the way it is. I have to be honest with you, it didn't make much sense to me when I first saw it. I had to dig a bit deeper into why the line is so low for the Giants in a game they should be much larger favorites.
I saw this line open this morning at around -130 and it has since been steamed up to -145 in most places. The line is starting to adjust towards the Giants, but I have the line closer to the -170 range so it's still lower than I would expect.
The reason the line is so low is how bad the Giants' offense has been against lefties lately coupled with the fact this is the first game off of Coors Field. Even with these factors, the line is still too low. Full transparency, I may be walking into a trap. I just can't help myself when I look at how much this matchup favors the Giants.
Tommy Henry will take the mound for the Diamondbacks. I don't believe he is truly ready yet for big-league ball as his stuff profile is one of the worst of any starting pitcher that's currently on a big league roster. He doesn't have good command which is just the first issue.
He doesn't have the velocity to throw his fastball by hitters and the spin on his four-seam fastball is far below average. His command of the pitch is spotty and he throws it 57.3% of the time. He mixes in a slider and curveball where his command is even worse and both are far below average in spin rate. He may be a good pitcher one day if he can spot up with these pitches, but he's just not there yet.
On the other side, we have Carlos Rodon. Rodon has been one of the best left-handed pitchers in baseball. Another reason why the line may be low is this isn't a very good spot for Rodon. He's struggled against the Diamondbacks, surrendering 10 earned runs over 17 innings against them through three starts. He's worse during night games and worse on the road. In his last start against them, he looked much better, going six innings while striking out 11 and only allowing one earned run.
Rodon has a 2.71 xERA and Henry has a 5.26 xERA. This is just a mismatch, and at the value, I got it at, it is more than worth it to play the Giants through the first five innings.
We are starting to see massive steam heading towards the Giants' way, so I'd jump on this ASAP if you agree with my logic. I'll be on the Giants' first five because I found it on BetMGM at +100 early this morning, but for the sake of this article, I will list the play at -110, as that's what I'm seeing as I write this. I would play up to -120.
The Pick: San Francisco Giants First 5 Innings -0.5 (-110)
1.1 Unit to Win 1 Unit
_______
New York Mets vs. Oakland A's: 9:40 pm EST
Chris Bassitt (RHP, Mets) [14-8, 3.32 ERA, 1.14 WHIP, 171 IP, 163 K, 45 BB]
Cole Irvin (LHP, Athletics) [9-11, 3.79 ERA, 1.10 WHIP, 166.1 IP, 114 K, 33 BB]
We head to Oakland for the first game of a three-game set. I have a pretty risky one here for you today, but just hear me out.
Chris Bassitt is putting together a great season, but we can get him in his worst spot here. He's coming off a six-inning shutout performance against the Pirates and he looked awesome in that start. The Mets are the far better team which is why they are -235 on the money line. But are they the much better option in this exact spot? I'm not so sure.
Cole Irvin is a bettor's dream when he's at home. The value on him is always massive, especially in a spot like this. His home and road splits are egregious, he has a 2.75 ERA at home and a 5.17 ERA on the road. His September numbers are rough, he's rocking a 7.23 ERA through three starts. That has a lot to do with a nine-run blow-up against the Braves, but the Braves are a much better offense against lefties than the Mets are.
In September, the Mets are rocking a 104 wRC+ against left-handed pitching while the A's are rocking a 95 wRC+ against right-handed pitching. The advantage leans towards the Mets, but it's not as much as you may think.
The Mets have to travel from Milwaukee to Oakland for a west coast trip which is always tough on east coast teams. They had an off day to relax, which could come back to bite them as they take the lowly A's easy.
This is not a bet you should hammer by any means, as this matchup still leans towards the Mets' favor. I feel I'm getting more than enough value on the first five moneyline. If they are tied after five innings, we get a push.
The Pick: Oakland A's First 5 Innings ML (+175)
1 Unit to Win 1.75 Units
_____