Analysis
MLB Best Bets, Odds, Predictions for Diamondbacks vs. Padres, Marlins vs. Phillies for September 7, 2022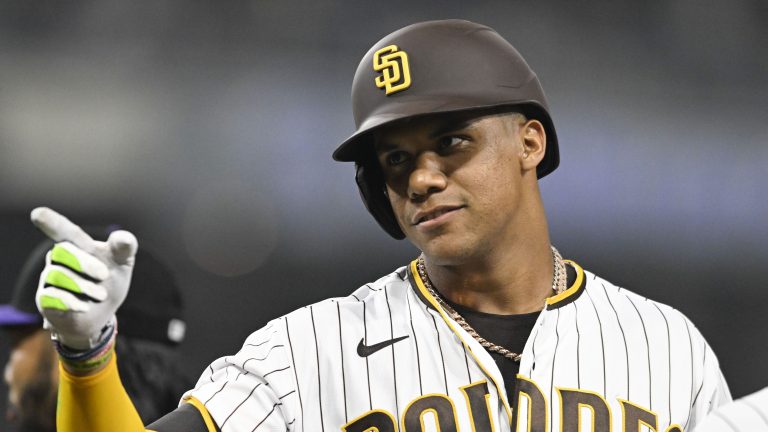 What a day yesterday was.
Doesn't get much better than that, but today is a new day. We have two picks and more props available on the podcast. We've had two straight winning days to start the week, let's keep it rolling.
2022 MLB Regular Season Record: 196-166 (54%) +30.54 units
Arizona Diamondbacks vs. San Diego Padres: 8:40 pm EST
Tommy Henry (LHP, Diamondbacks) [3-3, 4.83 ERA, 1.48 WHIP, 31.2 IP, 23 K, 16 BB]
Yu Darvish (RHP, Padres) [12-7, 3.26 ERA, 0.97 WHIP, 162.2 IP, 162 K, 31 BB]
We head to San Diego for the final game of a three-game set. The Diamondbacks shut out the Padres in game one and should have won game two before a late-inning comeback by the Padres. Today, the Padres get an easier test against Tommy Henry, and they are in desperate need of a series win.
Similarly to the Brewers, the Padres are prone to giving up the lead. I don't want to take them to win and I don't want to find out if we are getting the ace-version of Yu Darvish or not. I just want to fade a pitcher that I believe is due for negative regression.
That pitcher is Tommy Henry, a young lefty who doesn't have wipe-out stuff or the command to get batters out consistently yet. I believe he has a future in this league, but he doesn't match up that well against the Padres.
We took the first five innings over in his last start, and he allowed seven earned runs in four innings. It was his first real blow-up start, and I believe there are more to come. He throws his fastball in the low 90s without much spin and relies on three secondary pitches that don't have much movement. He doesn't command any of these four pitches well, sitting with a walk rate above 11%. None of these pitches can be considered a true out-pitch, as he rocks a low 16% strikeout rate.
While Henry's 4.83 ERA is poor, his 5.19 xERA is worse. He's rocking a 43.9% hard-hit rate with an average exit velocity of 91.1 MPH with a 12.6-degree launch angle. If he had a high groundball rate, I may be singing a different tune, but he doesn't.
In the last three weeks, the Padres have been hitting left-handed pitching well, rocking the 8th ranked wRC+ at 130. They walk a lot, ranking 8th in walk rate in that span. Henry gives up a lot of line drives, and the Padres rank 5th in baseball during that span in LD%. In the past two weeks, the Padres have the ninth-best wRC+ against lefties and the fifth-highest line-drive rate. This isn't a juggernaut offense against lefties, but it's well above average, and Henry should have a rough time on the road.
The Padres are a patient team, so Henry doesn't necessarily need to give up that many hits for this Padre's team total to cash. I don't think he gets through five innings without allowing at least three runs, so I'll be taking the Padres through the first five innings.
The Pick: San Diego Padres First 5 Innings Team Total Over 2.5 (-115)
1.15 Units to Win 1 Unit
______
Miami Marlins vs. Philadelphia Phillies: 6:45 pm EST
Trevor Rogers (LHP, Marlins) [4-10, 5.57 ERA, 1.56 WHIP, 93.2 IP, 88 K, 42 BB]
Bailey Falter (LHP, Phillies) [3-3, 4.08 ERA, 1.19 WHIP, 57.1 IP, 52 K, 13 BB]
We head to Philadelphia for the second game of a three-game set. We saw a pitcher's dual yesterday between Aaron Nola and Jesus Luzardo and we should see one again. On the surface, these two pitchers don't come close to the level of Nola or Luzardo, but the total is low for a reason.
Trevor Rogers looked really good in his last start. His velocity and spin rates were up across the board, and his command looked improved as well. I was burned when I took the Rays in his first start back, and he completely shut them out in Tampa. That's a tough task these days.
It's easy to forget the good times with Trevor Rogers when we look at his production this season. His stuff has looked nowhere near the same, and he's overcompensating for it and tends to lose command of the strike zone. He went down the minor leagues and when he came back up, he looked like the runner-up for NL Rookie of the Year.
The Phillies can certainly hit a lefty, but the numbers lately aren't as strong as I thought they were. They rank 23rd in wRC+ against lefties at home in the last three weeks, and in the last two weeks they also rank 23rd. It's not a very large sample, but the Phillies haven't been facing tough southpaws either.
Rogers has been crushed in two starts against the Phillies, which makes the low total even more suspicious. I'm relying on what I've seen from Rogers lately to limit the Phillies' bats early.
Bailey Falter on the other hand should dominate this Marlins offense. This Marlins team is as bad on offense lately as it gets.
In the last three weeks, the Marlins have a 36 wRC+ against left-handed pitching. That's embarrassingly bad, and in the last two weeks, that wRC+ drops to 26. That's so far in last that it's almost laughable. Over the full season, they are the lone team with an OPS below .620. That OPS is currently .574. They are approaching historic levels of offensive ineptitude.
The only way this loses is if Trevor Rogers has another blow-up start. With the improvements he's made, I think he pitches well against the Phillies. The books agree with me. His earned runs and hits are juiced towards the under, and his strikeouts are juiced towards the over. I'd prefer not to deal with either bullpen or some late-game heroics, so I'll be on the first five innings under.
The Pick: Marlins vs. Phillies First 5 Innings Under 4 (-105)
1.05 Units to Win 1 Unit