Analysis
MLB Best Bets, Odds, Predictions for Brewers vs. Rockies, Blue Jays vs Orioles for September 6, 2022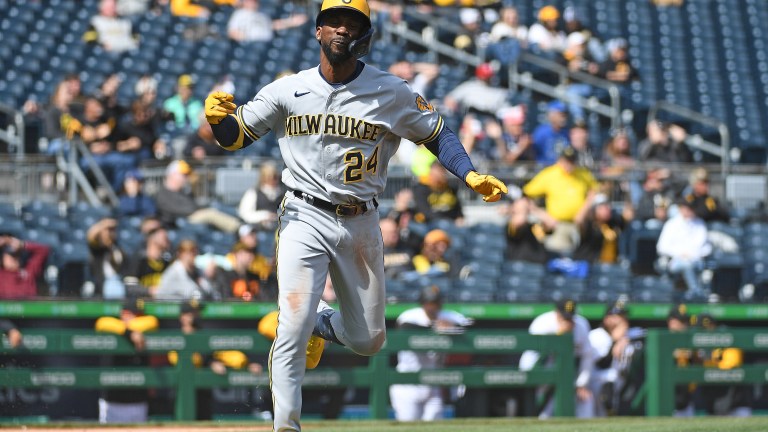 We won 0.1 units! Get excited!
We somehow won a White Sox bet but lost out on the Royals. Both underdogs and we went 1-1. We move forward today with three MLB Best Bets and four-player props only available on the podcast.
2022 MLB Regular Season Record: 193-166 (54%) +27.79 units
Milwaukee Brewers vs. Colorado Rockies: 8:40 pm EST
Brandon Woodruff (RHP, Brewers) [9-4, 3.54 ERA, 1.16 WHIP, 114.1 IP, 136 K, 34 BB]
Chad Kuhl (RHP, Rockies) [6-8, 5.19 ERA, 1.50 WHIP, 112.2 IP, 87 K, 48 BB]
We head to Colorado for the second game of a three-game set. The Brewers won 6-4 last night behind a solid performance from Adrian Houser but the Brewers bullpen continued to be suspect and allowed three runs in the later innings. The Brewers got to Ryan Feltner in the fourth inning, and then Victor Caratini added a three-run home run to give the Brewers the lead.
Today, I see runs being scored at a higher rate with a better pitching matchup. While the two starters are bigger names than yesterday, it shouldn't stop the run parade at Coors Field.
I've spoken at length in these articles about how some individual pitches don't have the same movement as others at Coors Field. Pitchers who use sinkers, changeups, and curveballs don't get the same movement as four-seam dominant pitchers who mostly rely on sliders are their out-pitch. We have two pitchers who fit that bill today in Coors Field; the number one run-scoring environment on Ballparkpal.
Brandon Woodruff is one of the better pitchers in the National League, but he doesn't match up well at Coors. Discounting the Coors effect, he's had massive troubles on the road this season, rocking a 4.67 ERA in 12 road starts. He was looking better on the road before allowing five earned runs to the Diamondbacks in his last start.
Woodruff's most used pitch is his four-seam fastball, but his three most used secondary pitches are his sinker, change-up, and curveball. He pitched well against the Rockies, only allowing one run, but that was in Milwaukee. He hasn't pitched at Coors Field this year, but the last time he did he allowed five earned runs. While I don't think the Rockies bombard him, I do think he allows north of two runs, and the suspect Brewers bullpen that was used yesterday should handle the rest.
Chad Kuhl is about to get crushed. The Brewers feast off right-handed pitching, especially pitchers that rely on sinkers and sliders, which he throws 78% of the time. Following Kuhl will be a terrible bullpen, and I'm expecting the Brewers to be winning so we should see nine innings of hitting. I truly feel he will be the one to lead early scoring, as his pitch mix couldn't fit more perfectly into the Brewers' hands. He already allowed five earned runs to the Brewers in his lone start against them in 2.1 innings in Milwaukee.
I want to take the Brewers, but a lot of the public is on them. We know how the Brewers operate, they tend to blow it. I'm going to be rooting for runs in this one, and I believe this game ends closer to 13-14 runs rather than the posted 11. The Brewers should be the ring leaders, but don't count out a late-inning comeback by the Rockies.
The Pick: Brewers vs. Rockies Over 11 (-115), Brewers F5 Over TT 3.5 (+100)
1.15 Units to Win 1 Unit (Full Game Over), 0.75 U to Win 0.75 U (Brewers F5 TT)
______
Toronto Blue Jays vs. Baltimore Orioles: 7:05 pm EST
Mitch White (RHP, Blue Jays) [1-5, 4.67 ERA, 1.39 WHIP, 79 IP, 67 K, 27 BB]
Kyle Bradish (RHP, Orioles) [3-5, 5.17 ERA, 1.47 WHIP, 87 IP, 84 K, 32 BB]
We head to Baltimore for the third game of a four-game set. The Blue Jays won both games of the doubleheader by a combined eight runs, using all of their bullpen arms in the process. The Orioles were smart, they used some low-leverage arms but ultimately it ended with two losses. The Orioles need a win here and don't let the ERA's fool you, they have the starting pitching advantage.
Kyle Bradish has figured something out. His slider has looked so much better, and he's even throwing harder than he usually does. His command looks better, and in his last two starts, he's thrown 15 innings while only allowing four hits and no earned runs. He's looked very impressive, but you might be turned off by his ERA over six at home or his full-season stats. He's also faced the Blue Jays twice in August, and neither performance puts much confidence in someone backing the Orioles.
What I will say is the Orioles won both games against the Blue Jays started by Bradish, as he doesn't need to turn in a great start to beat these Blue Jays. He needs to give us five solid innings before turning it over to Perez, Tate, and Bautista. Those are the three best arms in the Orioles bullpen and none of them saw the field yesterday. I would argue that only Jordan Romando on the Blue Jays compares to the level that these three are pitching at.
Pitching against Bradish is Mitch White, who is a fine pitcher, but has been struggling since he came over from the Dodgers. He's allowed 13 runs in his last two starts against the Cubs and Angels, and since being acquired, he has a 7.04 ERA. His command is spotty, and he doesn't have wipe-out stuff to counteract it.
Following White will be a mediocre bullpen that used most of their high-leverage arms. The only arms that weren't used were Anthony Bass and Jordan Romando, arguably the two best arms. Romano hasn't been great pitching outside of Toronto, and Bass isn't all that great. Yusei Kikuchi has shown promise in the back-end, but the Orioles have seen plenty of him.
The Orioles remain the most profitable team at home, and after two losses, I think they rebound and win this one outright. They'll be hungry for a win, and I think that puts them over the top.
The Pick: Baltimore Orioles ML (-105)
1.05 Units to Win 1 Unit.
________