Analysis
MLB Best Bets, Odds, Predictions for Brewers vs. Diamondbacks for October 3, 2022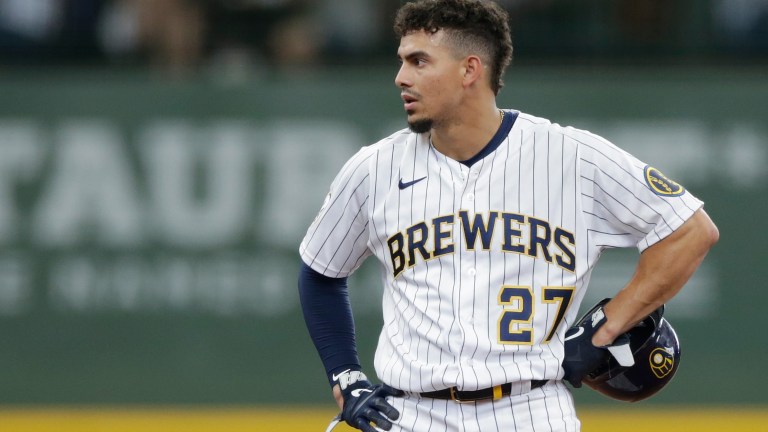 We are coming off a disappointing end to the week. We lost our sole baseball bet on Saturday by one run, and we went 1-2 in the NFL on Sunday. We hit both of our Sunday props, so it wasn't all bad.
Regardless, we have one MLB pick today to send us home. We only have three days left of the regular season, so I'll be focusing on my favorite MLB play of the day. I believe the lines are as sharp as possible as we end the season, so there is no need to get greedy.
I have an NFL teaser and NFL/MLB player props available on the podcast.
https://open.spotify.com/episode/3QEzVEzvBtvm6vYDs4pgGC?si=2a055d6f20ce49f3
2022 MLB Regular Season Record: 218-179 (55%), +39.89 Units

Arizona Diamondbacks vs. Milwaukee Brewers: 7:40 pm EST
Tommy Henry (LHP, Diamondbacks) [3-4, 5.98 ERA, 1.57 WHIP, 40.2 IP, 31 K, 20 BB]
Brandon Woodruff (RHP, Brewers) [13-4, 3.05 ERA, 1.09 WHIP, 147.1 IP, 183 K, 41 BB]
We head to Milwaukee for the first game of a three-game set. This analysis will be shorter than most because we are only betting on one factor. That will be a fade on Tommy Henry and the Arizona Diamondbacks bullpen.
At this point, I've learned my lesson with Henry and the Diamondbacks bullpen. I can rely on them giving up runs, but it's hard to predict the other team. I thought of taking the Brewers through the first five innings, but that line is close to -150. I want to take that because I believe the Brewers will have a field day with Henry.
What will we get from Woodruff? It isn't easy to gauge. He's been fantastic at home this season, and he's been great lately, but the Diamondbacks have had some success against him. His advanced numbers against the Diamondbacks' current roster are below average, and in his lone start against them, Woodruff allowed five earned runs in 5.2 innings.
Will he get hit around again? I have no idea! There are a lot of conflicting numbers here, he could dominate them as he has been to other teams, or he could allow enough runs to have me screaming at the TV while having a miniature heart attack. I don't need the strain; I'll go with something I can stomach if it loses, especially at plus value.
The Brewers have not been very good against lefties this season, but plenty of factors here point to a lovely day by the offense. Instead of listing them out in sentence format, here are some easily digestible bullet points.
The Brewers need these wins. They are in a competitive race for the third wild card spot, and every win counts down the stretch.
The Brewers' offense, while being at home, has been great this season. They have a .736 OPS at home this year versus a .712 OPS on the road.
No travel is necessary for the Brewers. They played the Marlins last night in Milwaukee and get to sleep in their beds.
Since August 3, the Brewers have a 115 wRC+ against lefties at home, with the third highest walk rate in that span. That's 15% better than the league average.
Since September 3, they have had a 118 wRC+ against lefties at home, with the seventh highest walk rate. That is 18% better than the league average.
Tommy Henry is one of the few starters in baseball with an xERA over five, a walk rate above 10%, and a strikeout rate below 17%. That's not a good recipe.
During September, the Diamondbacks have the worst FIP and third worst ERA as a bullpen.
The Diamondbacks have the worst FIP and worst ERA in the last two months as a bullpen.
The Brewers haven't hit this number in four straight games. That makes me love it even more.
There are enough factors here to focus on the Brewers and ride with their team total at plus money. All we can do is play the right matchups, and this is as good as it gets.
The Pick: Milwaukee Brewers Team Total Over 4.5 (+100)
1 Unit to Win 1 Unit
________