Analysis
MLB Best Bets, Odds, Predictions for Athletics vs. Orioles, Rockies vs. Reds for September 3, 2022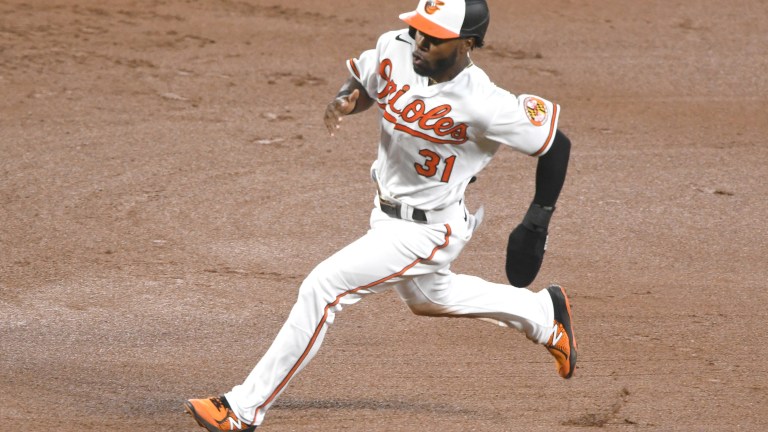 After back-to-back winning days, we are back with three MLB Best Bets. It's a pretty sharp slate, but I found three edges in two games this Saturday. Let's continue to get back to even this week as we are currently down 2.25 units.
If we hit these three today, we will be up 2.58 units. Let's have a day.
2022 MLB Regular Season Record: 191-162 (54%) +29.54 units
Colorado Rockies vs. Cincinnati Reds: 6:40 pm EST
German Marquez (RHP, Rockies) [7-10, 4.97 ERA, 1.38 WHIP, 146.2 IP, 120 K, 50 BB]
Nick Lodolo (LHP, Reds) [3-5, 4.30 ERA, 1.45 WHIP, 67 IP, 82 K, 29 BB]
We head to Great American Ballpark, again, for the second game of a three-game set. I'm going to make this short and sweet, I'm fading the Colorado Rockies on the road until they prove they can hit anyone and anything.
These at-bats from the Rockies combined with the lack of effort are almost laughable. The saving grace for them yesterday was a two-run home run by Sean Bouchard that just barely went over the left field wall against Luis Cessa, a far inferior pitcher to Nick Lodolo.
They mustered six hits against the Reds last night, and on this eight-game road trip, they've scored more than three runs in a game once. Most of the offense comes from the home run ball, and Lodolo has only allowed eight home runs in 67 innings.
The narrative that the Rockies crush lefties is somewhat true, but a lot of the production comes at Coors Field. On the road since the All-Star break, they rank 24th in wRC+. Since the trade deadline, they still rank 24th, but the 88 wRC+ falls to 68, which is 32% below the league average. In the last two weeks, again they rank 24th, but it falls to 60.
This is a terrible offense, and I have no faith that they rebound against a pitcher who's rocking a 2.93 ERA at home this season.
The Reds on the other hand look exciting to me. While they ran themselves into some outs last night, the addition of Spencer Steer gives them a jolt. He looked fantastic in his debut, and Jonathan India is red-hot. Jake Fraley pinch-hit in yesterday's game and tied it up with a home run, but now he should be starting today. The Reds aren't the best team in the world, but they are better than the Rockies at this current juncture.
German Marquez has only faced four hitters on the Reds' current roster before, and it didn't go so well for him. Colin Moran, Jonathan India, Donovan Solano, and Kyle Farmer have gone 7-22 (.318 AVG) with a combined xwOBA of .352 and a .490 xSLG.
The Reds' offense is also much better at home. In the past two weeks, the Reds rank ninth in wRC+ against right-handers at home with a 109 wRC+. Since the trade deadline, they rank 12th in wRC+ at 113. I use wRC+ because it's park-adjusted, but the slash line is much more impressive, sitting at .295/.354/.452 with the fifth-best OPS in that span.
The Reds have the starting pitching advantage, offense advantage, home field advantage, bullpen advantage, and the walk-off win combined with Steer joining the offense has me loving the Reds again today. I'll be on the full game money line, but I believe the Reds also win through the first five innings.
The Pick: Reds ML (-121), Reds First 5 -0.5 (+116)
1.21 Units to Win 1 Unit (Full Game ML), 0.5 U to Win 0.58 U (First 5 Innings)
_______
Oakland A's vs. Baltimore Orioles: 7:05 pm EST
Adam OIller (RHP, A's) [2-6, 5.66 ERA, 1.52 WHIP, 68.1 IP, 40 K, 34 BB]
Austin Voth (RHP, Orioles) [4-2, 4.48 ERA, 1.38 WHIP, 78.1 IP, 69 K, 25 BB]
We head to Baltimore for the second game of a three-game set. While the ERA may not show it, this pitching matchup is extremely lopsided. The offense is lopsided, and the home-field advantage is a cherry on top.
The Orioles have magic about them, and it starts at Camden Yards. They are 38-24, the fourth best mark in the American League and they are the number one most profitable team ATS at home at 45-17. Top prospect Gunnar Henderson has given this team a nice boost, and they come into this game with the seventh best wRC+ against right-handers at home since the deadline.
Today, they'll face Adam Oller, who simply put, isn't good. How else should I say it, the man sits in the fourth percentile of xERA, he's in the second percentile of K rate, allows some of the hardest contact in the league, and has terrible command of the strike zone. It doesn't get much worse than Adam Oller.
Adley Rutschman had the day off yesterday, and now he'll be back in the lineup. The Orioles put out a pretty bad lineup yesterday by their standards, and they were still able to wipe the floor with the A's.
The book is out on the Oakland A's. They can hit a fastball, but breaking pitches give them fits. Austin Voth throws a fastball about 42% of the time but relies on his curveball and cutter a ton to get swings and misses.
Voth has been fantastic since coming over from the Nationals, rocking a 2.57 ERA in August and a 2.75 ERA in July. He allowed just one hit to the Astros in his last start and hasn't allowed more than two runs in a start in a month.
The full-game money line has some juice to it, so I'll be playing the first five innings as there is enough of an edge for the Orioles to win fairly easily.
The Pick: Baltimore Orioles First 5 Innings -0.5 (-135)
1.35 Units to Win 1 Unit
_______