Analysis
MLB Best Bets, Odds, and Predictions for Cubs vs. Cardinals, Athletics vs. Angels, Dodgers vs. Giants for August 3, 2022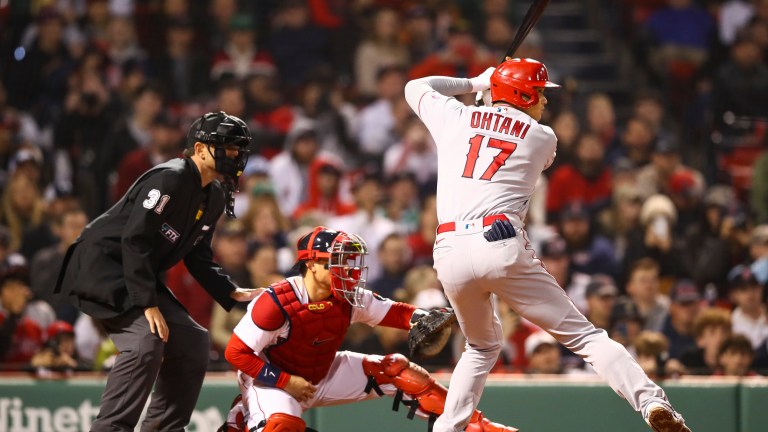 We are BACK after a two-day hiatus. We had a 2-0-1 day on July 31st and now we are back to continue the winning streak. We are almost at 25 units on the year, let's keep it going.
2022 MLB Regular Season Record: 149-126 (54%) +24.89 units
Chicago Cubs vs. St. Louis Cardinals: 7:45 PM EST
Justin Steele (LHP, Cardinals) [4-7, 3.86 ERA, 1.43 WHIP, 91 IP, 87 K, 42 BB]
Miles Mikolas (RHP, Cardinals) [8-8, 2.86 ERA, 0.99 WHIP, 132.1 IP, 100 K, 26 BB]
The Cardinals will host the Chicago Cubs in the second game of a three-game series. The Cardinals won 6-0 in the first game after a vintage Adam Wainwright start with Yadier Molina back behind the dish. The Cubs' offense has not looked good and even though they held onto Contreras and Happ at the deadline, it still doesn't inspire much confidence.
This is a public play, as many have piled on the Cardinals. I'm willing to join them in this one, but I'm playing the starting pitching matchup instead of worrying about the expensive money line.
Mikolas has started against the Cubs twice this season, and both times the Cardinals emerged victorious. His most recent outing against the Cubs was a one-run, six-inning, four-hit performance with nine strikeouts.
Mikolas has been electric against the Cubs in his career at home. He has pitched to a 1.26 ERA in those starts, and the Cardinals are 4-0 in his last four home starts. In Mikolas' career against the Cubs' current roster, the counting numbers aren't great, but the exit velocities inspire confidence. They have a .313 batting average through 87 PA, but a .267 xBA with an average exit velocity of just 87 MPH.
Justin Steele has a career .379 wOBA, a .324 average against, and a .434 xSLG in 37 plate appearances against the Cardinals. The Cardinals typically struggle against high velocity, and Steele averaging 92.1 MPH on his fastball doesn't give me much confidence in him today. He's struggled on the road this year, putting up a 4.71 ERA compared to a 3.29 ERA at home. He faced the Cardinals back on June 5th and threw seven innings while only allowing two earned runs. He didn't pitch all that well, only striking out one and allowing eight balls over 95 MPH at home. On the road, I'll gladly fade him in this spot.
The Cardinals have also hit left-handed pitching very well all season to a .269 average and a .771 OPS. That OPS places the Cardinals sixth in baseball. Since July began, they are sixth in baseball in wRC+ and OPS against southpaws as well.
The Cubs' offense has been bad lately, for the lack of a better word. Since July began, they sit with the 24th best wRC+ and the 23rd best OPS against right-handed pitching in June.
The St. Louis Cardinals have been great at home all season long. They are the sixth most profitable team to bet on at home throughout the 2022 season. With all these different factors working in the Cardinals' favor, I can't fade the public here. The public has to eat sometimes, right?
The Pick: St. Louis Cardinals First 5 Innings -0.5 (-115)
1.15 Units to Win 1 Unit
___________
Oakland Athletics vs. Los Angeles Angels: 9:38 PM EST
James Kaprielian (RHP, A's) [2-5, 4.50 ERA, 1.29 WHIP, 80 IP, 53 K, 35 BB]
Shohei Ohtani (RHP, Angels) [9-6, 2.81 ERA, 1.02 WHIP, 99.1 IP, 145 K, 23 BB]
We head to Los Angeles for the second game of a three-game set. The Angels won last night's game 3-1 behind a solid performance from Jose Suarez. The Angels got their runs early and tapered off in the later innings while Oakland's bats went cold after a hot streak to start the All-Star break. Today, we have a solid pitching matchup as the best player in baseball, Shohei Ohtani takes the mound against one of the better pitchers in the month of July.
The total is at seven, which I believe is telling in this matchup. While James Kaprilelian is certainly due for regression, I don't see the Angels getting to him much. The Angels haven't gotten to anyone as of late, ranking as the second worst offense in baseball against right-handed pitching in July.
We all know what Shohei brings to the table, but let's talk Kaprielian. He's had a very strong July, pitching to a 1.93 ERA against some solid offenses. He faced the Mariners, Blue Jays, Texas twice and the White Sox for a total of 28 innings with only six earned runs. The Angels have a worse offense than all of those teams and his numbers against their current roster are fantastic. Through 46 PA, he holds a 32.6% K rate, a .156 opponent batting average, a .213 xwOBA, and a .340 xSLG.
Shohei is the guy in the lineup to be afraid of, but he doesn't often hit as well when he's on the mound. In his last two starts, he's 0-7 at the plate, and he's 0-7 and against Kaprielian he's 0-7 with four strikeouts.
Shohei will take the ball, and I have full confidence in him as a starter against this A's offense that's been widly overperforming. He hasn't faced them this season, but his numbers against them are phenomenal. Through 51 PA against this A's current roster, he's allowed just five hits. He has 14 strikeouts through 44 AB's with one extra-base hit. I like it even more considering the A's haven't faced him this year and he's pitching at a CY Young level. Ohtani has also been at his best at home, rocking a 2.15 ERA compared to a 3.60 ERA on the road.
Neither bullpen is that great, but they had an off-day on August 1st and neither team needed to use good arms after two solid performances from the starting pitchers. I also like that the Angels are at home here, considering they should win this game and we most likely won't see them come to bat in the bottom of the ninth.
The Pick: Angels vs. A's Under 7 Runs (-110)
1.1 Units to Win 1 Unit
_________
Los Angeles Dodgers vs. San Francisco Giants: 9:45 PM EST
Julio Urias (LHP, Dodgers) [10-6, 2.71 ERA, 0.98 WHIP, 109.2 IP, 103 K, 24 BB]
Alex Cobb (RHP, Giants) [3-5, 4.06 ERA, 1.28 WHIP, 82 IP, 85 K, 23 BB]
We head to San Francisco for the third game of a four-game set. The Dodgers have been hitting the crap out of the ball lately, averaging eight runs per game in the last three. Both games in this series have gone far over the total of 7.5, yet the 7.5 line is juiced towards the under on some books. This is weird.
They've been up on some solid pitchers in Logan Webb and Alex Wood, but today they'll face Alex Cobb who they roughed up for four earned runs in five innings just two starts ago. I really want to take the Dodgers here, but I'm more drawn to the total as I do like Alex Cobb today.
Cobb has some of the most severe home/road splits in baseball, and the difference between his ERA and xERA is startling. He's rocking a 2.84 ERA at home through 10 starts but a 6.03 ERA on the road through six starts. That start came against the Dodgers on the road, and I'm expecting the veteran to correct his mistakes and toss a gem against the Dodgers. His xERA sitting at 2.75, which puts him in the 87th percentile in baseball, indicates his ERA should come down.
The Dodgers are really good against right-handed pitching, that's no secret. Will they score of Alex Cobb today? It's likely, but I don't think it'll be much. Cobb enjoyed a great month of July, pitching to a 2.75 ERA. He's done an excellent job of keeping the ball off the ground, and I like that Freddie Freeman and Trea Turner are a combined 3-16 against him.
Do I think Cobb throws a shutout? No, but Julio Urias might. He has dominated the Giants both in his career and this season. He doesn't have severe home/road splits, as he's actually been slighty better on the road this season and last season. Through 133 PA, he's rocking a 33.1% strikeout rate, a .222 opponent batting average, a .302 xwOBA, and a .401 xSLG with an average exit velocity of just 86.3 MPH.
I like both bullpens and I also like that's it's supposed to be cold in Oracle. I think this will be a pitchers dual and I'll be all over the under in this one.
The Pick: Dodgers vs. Giants Under 7.5 (-110)
1.1 Units to Win 1 Unit