Analysis
MLB Best Bets, Odds, and Predictions for Cardinals vs. Rockies, Braves vs. Red Sox for August 10, 2022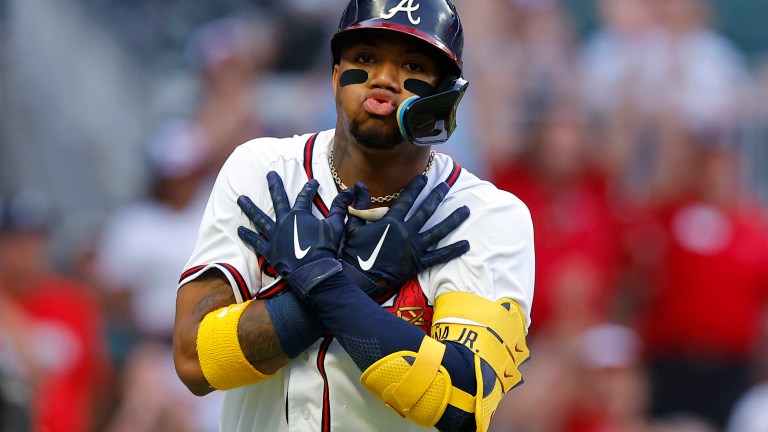 Yesterday was full of tough beats. We had the Padres through the first five innings and that was just gut-wrenching. First off, they took the easy lead in the sixth inning. They robbed a Brandon Drury 400 ft home run in the fourth inning. With runners on first and third, Profar hit a 103 MPH seed that was caught to end the inning. That's baseball for you.
We narrowly edged out the under in Reds vs. Mets which shouldn't have even been that close to begin with. We took the Tigers' first five innings money line which was completely my fault. There was no reason not to take the first five under in that matchup, I just got greedy with a +160 line.
No matter, we move on to today. I have two picks to keep us in the positive. We are 4-2 on the week, let's make it 6-2.
2022 MLB Regular Season Record: 159-134 (54%) +26.69 units
St. Louis Cardinals vs. Colorado Rockies: 8:40 PM EST
Jose Quintana (LHP, Cardinals) [3-5, 3.39 ERA, 1.23 WHIP, 109 IP, 96 K, 33 BB]
Kyle Freeland (LHP, Rockies) [7-7, 4.56 ERA, 1.36 WHIP, 120.1 IP, 89 K, 37 BB]
We head to Colorado for the second game of a three-game set. This is a classic matchup of starting pitchers who are either not good on the road or struggle at home. The weather is hot in Colorado with the wind blowing out to left field with right-handed dominant bats. This has all the makings of an offensive explosion from both sides. The line opened at 11 and has since moved to 11.5, so grab this over before it jumps to 12. I'd still take it at 12, but 11.5 is a bit sweeter.
Let's start with Jose Quintana who is putting together a very solid season between the Pirates and Cardinals. In his first start for St. Louis, he looked fantastic, only allowing one hit and one run over six innings against the Cubs. He'll have a much tougher task with the Rockies at Coors Field, who over the full season has been excellent against lefties at home. They don't rank as high in wRC+ due to that being a park-adjusted stat, but in the last 30 days, they rank 9th in OPS against southpaws at home.
Jose Quintana has pitched once this year at Coors Field and it wasn't pretty. On July 15th, he allowed six earned runs on seven hits in five innings in a 13-2 loss when he was on the Pirates. He'll be in a different uniform, but it should be much of the same. Kris Bryant won't be in this lineup, but his numbers against the current roster are not ideal. Through 98 PA he's rocking a .301 opponent batting average, a .336 xwOBA, and a .460 xSLG. Combine this with the wind blowing out for righties like Connor Joe, CJ Cron, Brendan Rodgers, Jose Iglesias, and Randall Grichuk, we should see plenty of runs scored against him.
Kyle Freeland was extended by the Rockies this off-season to give them valuable starts on the road. Freeland has a long history of struggling at Coors Field, dating back to 2019. This season, he has an ERA in the mid-fives at Coors Field, and he'll face one of the better offenses against left-handed pitching in the league. Freeland has been tougher on righties this season in terms of OPS, but that's not normal. In his past three seasons, right-handed hitters have performed better than lefties, so I expect those numbers to return to normal. That's bad news for Freeland.
The Cardinals bats should come out firing after a huge left-down game yesterday. The Rockies put up 16 runs with similar weather conditions, and we could see a familiar performance from the Cardinals today. They haven't faced him this season, but they've had moderate success against him in the past. Through 67 PA, he's rocking a .254 opponent batting average, a .333 xwOBA, and a .407 xSLG. The Cardinals rank 11th in wRC+ the past month against southpaws and 5th since the All-Star break.
I have no real faith in the Rockies' bullpen following Freeland, and I'm excited to see nine guaranteed innings of hitting from the Cardinals. They'll most likely be up in this game, so we should see nine full innings of hitting. I'm riding the over with the number one run-scoring environment today on Ballparkpal.
The Pick: Cardinals vs. Rockies Over 11.5 (-115)
1.15 Units to Win 1 Unit
__________
Atlanta Braves vs. Boston Red Sox: 7:10 PM EST
Kyle Wright (RHP, Braves) [13-5, 3.22 ERA, 1.17 WHIP, 128.2 IP, 124 K, 38 BB]
Nick Pivetta (RHP, Red Sox) [8-8, 4.51 ERA, 1.33 WHIP, 123.2 IP, 119 K, 45 BB]
We head to Fenway Park for the second game of a three-game set. Yesterday's game ended in a shootout as the game went into extra innings with the Braves winning 9-7. I previously banned the Red Sox in terms of taking them to win, but I didn't ban them on expecting some runs.
The weather calls for runs today at Fenway Park. Ballparkpal has it set as the third-best run environment for run-scoring opportunities, and we have two pitchers who I don't expect to fare well in this matchup.
I've been a big fan of Kyle Wright's early success and have talked him up a lot in the early parts of the season. When I dive a bit deeper, I'm not as pleased. He's still a solid pitcher, don't get me wrong, but he's not the ace-caliber pitcher or even a strong number two like I might have thought. His schedule has been very easy, and after an elite April, he's been closer to a 4 ERA than a 2 or 3 ERA.
He's faced Boston once this season and got blown up. He didn't last through the fifth inning and allowed six earned runs. That game soared over the total of nine runs, and that was at home where Wright has performed better this season. Following Wright will be one of the best bullpens in baseball, but the Red Sox saw every single one of their better arms last night. I expect Wright to struggle, and I don't expect the same dominant performance twice in a row from the bullpen.
At the same time, the Braves should unload on some baseballs today. They love them some Nick Pivetta as they are familiar with him from his time in Philadelphia. He hasn't faced them yet this season, but his prior history along with his struggles at home doesn't bode well for him. He'll be followed by a below-average Red Sox bullpen who also threw almost every arm they have yesterday.
Through 100 PA against the Braves' current roster, he's working with a .297 batting average, a .371 xwOBA, and a .569 xSLG. That spells disaster for the right-hander. The Braves have the 7th best OPS this season against righties and the 9th best wRC+ since the trade deadline against right-handers.
Both pitchers have an average exit velocity of over 92 MPH against the current rosters. We should see plenty of hard hits today which tends to lead to overs. The Braves should not only pile on Pivetta, they should demolish this Red Sox bullpen.
The Pick: Braves vs. Red Sox over 9 Runs (-110)
1.1 Units to Win 1 Unit