Analysis
MLB Best Bets June 13, 2023
Three plays catch our eye in today's loaded MLB slate, two totals and a moneyline pick, we are keeping it simple. Let's rock.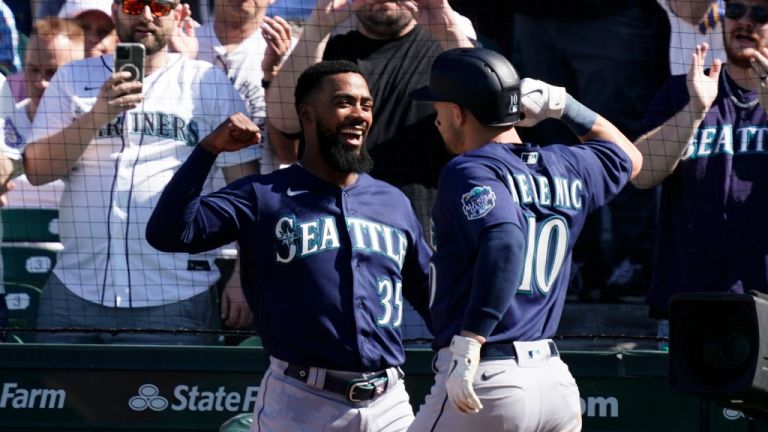 For those of you who have been watching the Not Gambling Advice stream, I've been appearing and giving my picks. Throughout the season, I will continue to make my picks on the show, which streams on YouTube and Twitch every day from 4:00 to 6:30 ET.
Yesterday was frusterating. We cashed with the Giants early on and after Salvado Perez went deep to tie the game up in the ninth inning I thought the Royals were going to pull it out. Nope, runners on second and third less than two outs and they couldn't at least tie the game. We had over 8.5 runs in the Rays game and Tampa Bay couldn't manage more than just three runs against the A's, unbelievable. Now that I got that out of my system, I'm done complaining, I got three plays on today's card. Let's rock.
Just so we all know, I'm using BetMGM lines only this year. Here's a link to get started with a risk-free $1000 bet. You can also use code "JBFANS" if you're betting on MLB. Wager $10 on any MLB game and receive $200 instantly. All prop entries will be on PrizePicks: Here's a link to get a 100% deposit match.
2023 Overall Record: 151-106-2 (+35.77 U)
New York Yankees vs. New York Mets @ 7:10 PM EST
Pitching Matchup: Luis Severino vs. Max Scherzer
We are going to be looking at the total in this game. The line is currently sitting at 7.5 and it's juiced up at -120 and I bet the total moves to 8 before game time. It's the Subway Series, the battle of New York and I don't care how bad either of these teams have been as of late they are going to score some runs this evening.
Luis Severino has struggled over his last two starts and he gave up four runs in five innings last time out against the White Sox. Severino's numbers haven't been impressive this year, he has a 5.75 ERA and is in the bottom percentage in most advanced stats. He ranks in the bottom 7% of the league in xSLG and xWOBA while having a 6.18 xERA according to statcast.
I know Max Scherzer has been great at home this season but he struggled in his last start against the Braves giving up five runs. The Mets' bullpen has been horrible as of late and I don't trust any of their arms. I don't see Scherzer getting hit around too much this evening but once the Mets' bullpen come in I expect the Yankees to score some runs. The Mets have a team ERA of 4.69 and have one of the worst bullpens in the league. You really think anybody's afraid of Brooks Raley when he comes into the game?
Let's face it both of these teams are bad and they are frauds. If you give me two bad teams I'm usually going to take the over plus we have a wind advantage. Majority of both these lineups are going to be featuring left-handed hitters with a righty on the mound and the wind is blowing out at 12 mph straight towards right field.
I'm not going to overthink it, I see 7.5 as way to low of a total and we are going to hope for some runs in New York tonight.
The Plays: New York Yankees vs. New York Mets O 7.5 (-120) 1.8 U to win 1.5 U
Cincinnati Reds vs. Kansas City Royals @ 8:10 PM EST
Pitching Matchup: Brandon Williamson vs. Jordan Lyles
I'm not picking a side in this game and I'm going to root for runs to be scored. I'll keep it simple, I'm taking the over. The total is sitting at 9.5 and I bet it jumps up to 10 before gametime. Both of these starting pitchers aren't good and both of these teams used five bullpen arms in last night's extra inning game.
Let's start with Brandon Williamson, I don't know what he's still doing in the big leagues, he's struggles with command and is sporting a 5.40 ERA. He has been eating innings for the Reds lately and it's clear he needs more time to develop. Williamson ranks in the bottom percentage in most advanced stats but what catches my eye is his hard hit percentage. Opponents are hitting the ball hard 48% of the team which correlates to his xERA of 6.29. The Royals aren't a great team offensivley but they bat better against lefties and I don't seem them struggling against Williamson.
Jordan Lyles on the other hand might be one of the worst pitchers in all of baseball. He is 0-10 with a 6.84 ERA and Kansas CIty has yet to win a game in which he's started. Lyles has a 5.23 ERA at home and has given up at least three runs in every start besides two. He also ranks in the top five of the league in most earned runs allowed and homers given up this year.
I mentioned the bullpens before but I don't expect either of these pitchers to go deep into the game and neither one of these bullpens have the longevity to eat some innings. Both of these teams used some of their high leverage arms and I don't expect Buck Farmer or Taylor Clarke to be able to pitch today.
Lock in this total before the line moves and I'll still play it to 10 but not any higher.
The Play: Cincinnati Reds vs. Kansas City Royals O 9.5 (-120) 1.8 U to win 1.5 U
Miami Marlins vs. Seattle Mariners @ 9:40 PM EST
Pitching Matchup: Edward Cabrera vs. George Kirby
Two of the best young arms in the game face off tonight but it's a tale of two different pitchers. Edward Cabrera features electric stuff but struggles with command and walks a ton of batters. George Kirby on the other hand has one of the lowest walk rates in all of baseball. In this matchup I'm going to back the Mariners at home and they match a few systems as well.
Kirby is coming off his worst start of the season after not making it out of the fourth innings while giving up five runs against San Diego. This is a great bounce back spot for the 25 year-old right hander and I expect him to carve up a Marlins offense that's batting .245 against righties. Good fastball hitters usually take advantage of Kirby's heavy usage of his four-seamer and sinker. However, the Marlins are not a very good fastball-hitting team and I expect them to struggle the same way they did against Bryce Miller last night.
Edward Cabrera has really improved from last season but as I mentioned earlier his walk rate is still too high. He's walking batters 14% of the time which ranks in the bottom 7% of the league according to statcast. I do expect Cabrera to keep this game close but I don't like Miami's bullpen in this matchup.
The Mariners also match a couple of systems that have been effective for us this year, interleague favorites as well as interleague favorites off a win are both hitting at over 60% this year. Seattle opened as a -140 favorite and have now been steamed up to -150 in most shops. Steam of ten cents or more is a huge indicator for me and I'm backing the Mariners.
The Play: Seattle Mariners ML (-147) 2.21 U to win 1.5 U