Analysis
KBO Picks and Predictions: Korean Baseball Betting for September 7, 2022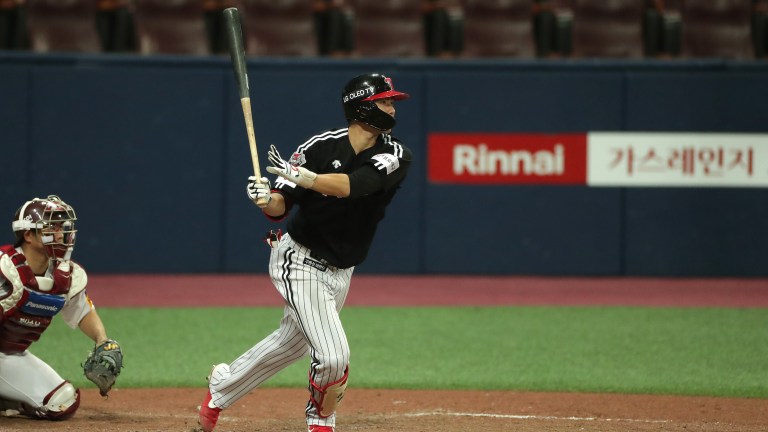 I've got a play to help build your bankroll before Thursday Night Football. Before we dive in, remember that I have yet to lose a KBO play for Just Baseball, sitting at 6-0 on the season. I have been extremely picky with my plays for a reason; quality over quantity. Let me take you to Jamsil Baseball Stadium in South Korea for a little early Wednesday morning action.
SSG Landers vs LG Twins: 5:30 AM EST
Matchup: Wilmer Font (SSG: 13-6, 2.55 ERA) vs. Casey Kelly (LG: 14-2, 2.57 ERA)
As the KBO regular season comes to an end, it is important as ever to pick your spots and make sure you are betting on teams who are still motivated to win. Luckily for you, the two best teams in South Korea face off this week as they battle for the top seed in the KBO.
SSG once held a significant lead over the rest of the league and is now just five games ahead of the surging LG Twins. The Landers ended LG's seven-game winning streak on Tuesday morning with an 8-6 victory. SSG hasn't been playing their best baseball of late, going 1-3 last week. There was a time this season when SSG looked unbeatable. Now, the confidence has completely shifted towards LG. For the first time all year, it's safe to say that SSG may have a legitimate contender for the Korean Series.
SSG stole the first of this two-game series, and I expect LG to capture a must-win game to remain relevant for first place. We are blessed to witness a battle between two aces, Wilmer Font for SSG and Casey Kelly for LG. These arms have a combined record of 27-8, and both carry near-identical sub-2.60 ERAs (hence why this total is sitting at 6.5).
The main difference in these imported aces lies in their track record versus the opposing teams. Wilmer Font has been nearly unhittable against every team in the KBO, except the LG Twins. In three starts against the Twins this season, Font is 1-2 with a 4.50 ERA, including a ten-hit, six earned run outing two weeks ago. LG sees Font very well, and I expect similar results on Wednesday in a must-win game for the Twins.
Casey Kelly, the once-coveted first-round pick for the Red Sox back in 2008, is in the middle of his best career KBO season. Kelly owns a 1.07 WHIP this season and has pitched impeccably well against SSG as well. In 22 innings pitched, Kelly has a 2.05 ERA and 22 strikeouts. These numbers are extremely impressive against SSG, the offensive juggernaut of the KBO.
LG ranks first in the KBO in batting average, runs per game, and slugging percentage. Expect outfielders Hae-min Park and Hyeon-su Kim to carry the weight offensively for the Twins on Wednesday. In a battle of aces, I want my money on the hotter offense of late.
Although SSG stole game one of this series, they were outhit 11-7 by LG. SSG has lost six of their previous 10 games, and LG looks unbeatable over the past two weeks. It is extremely rare seeing SSG as an underdog. I compare it to when the Dodgers were an underdog versus DeGrom and the Mets last week. They are an underdog for a reason. The books are baiting you into taking the powerhouse that is SSG, but in reality, there is a reason they aren't the favorite on Wednesday.
The Pick: LG -118 (1 Unit)