Analysis
KBO Picks and Predictions: Korean Baseball Betting for June 23, 2022
KBo picks and predictions for KT Wiz vs. LG Twins.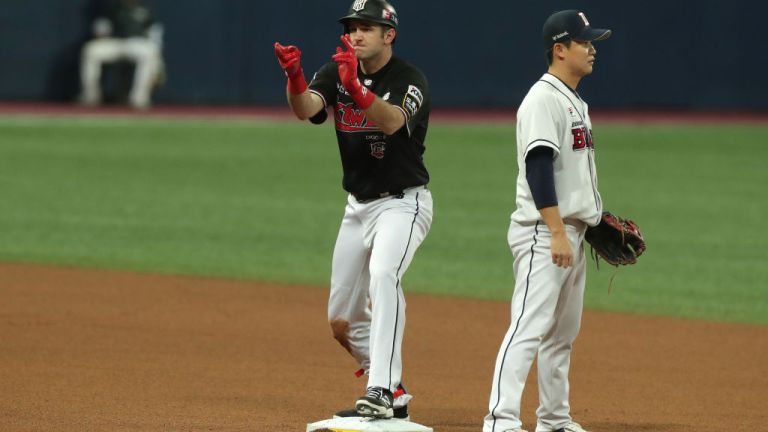 We're back. After a hot 3-0 start to the KBO write-ups, I am finally ready to put my perfect record on the line. Most games this morning were cancelled due to rain in South Korea, but we should be good to go for another overnight winner, which we know, is better than coffee.
Today, I'm giving you the most contrarian play on the card. Let me take you to Suwon, where the hottest team in the KBO, the LG Twins, travel to play last year's champion, KT Wiz. LG has won five of their last six, and sit in third place in the KBO standings. KT Wiz have been hot over the last month, putting themselves in playoff contention holding down fifth place.
LG is rolling with Im Chan-kyu, who although has suspect numbers this season, dominated KT in his only start against them. KT is throwing Ko Young-pyo, who has great metrics this season, but has struggled a little against the Twins in his two starts against them. Ko Young-pyo has been the KT Wiz ace this season, expect him to bounce back. I don't see him having two bad outings in a row against the Twins, and the line tonight reflects this. He does a great job of changing speeds, and we won't have to worry about him walking anyone which is a huge plus.
With all of that being said, wouldn't you expect The LG Twins to be the favorite tonight against the Wiz? Well, what if I told you the line in this game made absolutely zero sense, and that KT Wiz was the favorite tomorrow morning in Suwon?
There aren't often sketchy lines like this in the KBO, so we have to take advantage of the books tipping off the winner here. I will say, although Ko Young-pyo had a tough go in his first start against LG this season, he is the better pitcher. Expect Cho Yong-ho and Kim Min-hyuck to continue carrying the Wiz offense tomorrow morning, and a bounce back start from Ko Young-pyo. New addition and ex-Pirates outfielder Anthony Alford will continue to be the spark-plug KT needs to secure the fifth and final playoff spot, as we head into the latter half of the KBO season.