Analysis
I Made Two MLB 2023 Futures Bets
These aren't World Series or awards picks, but they're both plus money, and I feel great about them heading into next year.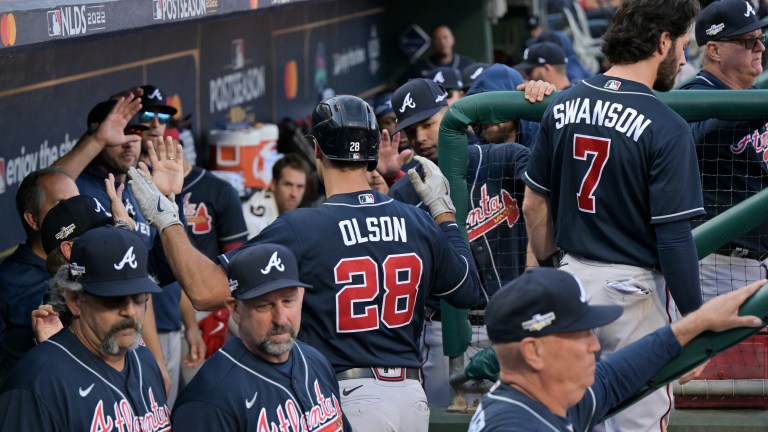 We are 25 days out from spring training, and I'm already locked into two separate futures bets for the 2023 MLB season.
Lines aren't available at many sportsbooks. I've only found these lines on Caesars, so you don't need to place these bets immediately. We could see lines with extra value on other books, but I couldn't help myself.
These aren't World Series or awards picks, but they both are plus money, and I feel great about them heading into next year.
Atlanta Braves to Win the NL East (+140)
From my research of different media outlets, it seems that the 2021 World Series champion Braves, who won 101 games en route to a fifth consecutive NL East crown in 2022, are… being slept on?
The Phillies made a miraculous run to the World Series and added superstar shortstop Trea Turner among other pieces. The Mets lost Jacob deGrom, but Mets owner Steve Cohen added a slew of pitchers, including the AL Cy Young Award winner Justin Verlander. The Mets also won 101 games last year and are projected to be as good, if not better, than last year.
The Braves stayed relatively quiet. They lost Dansby Swanson in free agency, which is a significant blow on both sides of the ball. Whatever your projections are for Swanson, his production in 2022 and his leadership in the clubhouse will surely be missed.
While they didn't make big splashes in free agency, they traded for one of the best young catchers in the game and immediately signed him to an extension. This team doesn't look exactly like the 2022 Braves, but they should be better than last year for a few reasons.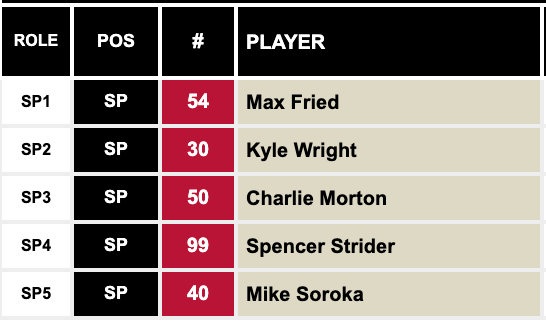 This is the best starting rotation in the division. A sound argument could be made for the Mets' rotation, but this is safer. Verlander should be fantastic again, but after a calf injury limited him to 175 innings last season, I don't think we should project 200 innings from the 40-year-old. The same questions remain with 39-year-old Max Scherzer. Kodai Senga has plenty of talent, but it's no guarantee he will put it all together in his first MLB season. Quintana and Carrasco are solid back-end starters, but I prefer this Braves squad.
Max Fried is as good as any left-hander in baseball. Kyle Wright's development of his curveball has placed him in the upper echelon of big-league starters. Spencer Strider had one of the best seasons of any pitcher last year. Mike Soroka has dealt with consistent injury woes, but we forget he finished sixth in Cy Young voting as a 21-year-old. Charlie Morton is past his prime, but he's still an innings eater. Ian Anderson hit rock bottom, but I believe he can be a valuable contributor if one of the other arms goes down.
The Braves' bullpen finished fourth in ERA last season and is FanGraphs's number one projected bullpen. Losing Kenley Jansen will hurt, but the addition of Raisiel Iglesias plugs that hole and then some. Tyler Matzek should miss the 2023 season after Tommy John surgery, but the Braves still have five relief pitchers that can get the last three outs in a game. Iglesias, Lee, Minter, Jimenez, and Yates are fantastic, and that doesn't even include Colin McHugh, who had a 2.60 ERA last year. I bet on teams with elite pitching, and this is as good as it gets.
The Braves' only real weakness on offense is left field. I expect the Braves to make a move to fill that spot, but Rosario isn't the worst nine-hitter in the world. Besides him, the Braves have a potential All-Star at every other position and three MVP candidates in Ronald Acuña Jr., Austin Riley, and Matt Olson. 22-year-old Vaughn Grissom will man the shortstop position, a risky choice, but if there is any team that can get the most out of a youngster, it's the Braves.
This Braves team won 101 games while Acuña recovered from an ACL injury. Ozzie Albies was out for most of the year. It was Olson's first year with the team; I expect him to bounce back. He was a .900 OPS player with the A's in 2019 and 2021; we should see him revert to that production level.
The Phillies have an incredible roster, but they only won 87 games last year and didn't do enough to overtake the Mets or the Braves. New York will give Atlanta a run for their money, but given recent history, I have much more faith in the Braves over a 162-game season.
The Braves' roster is as good as any moving into the 2023 season, and they should take home their sixth division title in a row.
Cleveland Guardians to Win the AL Central (+150)
I've had bad bets before, but picking the White Sox to win the AL Central last year at -200 has to be one of my worst. This young Guardians team won 92 game to secure the AL Central crown, and there is no reason why they shouldn't do it again.
The Guardians' roster is as balanced a roster as you're going to find. The only issue with this team last year was the lack of power which they addressed this offseason.
Parting with Austin Hedges's glove couldn't have been easy, but he has been one of the worst hitters in Major League Baseball since he joined the team. The Guardians felt it was time to part ways with the veteran because of a young star in waiting. Bo Naylor is one of baseball's best catching prospects with plenty of pop, hitting 15 home runs in 66 games at Triple-A at 22 years old. If he doesn't fully develop this year, they brought in Mike Zunino, who is one year removed from hitting 33 home runs for the Tampa Bay Rays.
They signed Josh Bell to add a bit more thump to the lineup. He has as much raw power as anyone, but it's up to Cleveland to unlock more home runs. If anyone can do it, it's the Guardians player development team, one of the best in baseball.
The lineup without these additions was already solid last season, even with a down year from their superstar. José Ramírez should benefit more than most from the banning of the shift and should return to MVP form. Many young players took significant steps forward last year and should build on that success this year. Players like Steven Kwan, Andres Gimenez, Josh Naylor, Oscar Gonzalez, and Amed Rosario are all above-average regulars with even more room for improvement.
I bet on teams with excellent pitching staffs, and the Guardians have one of baseball's best.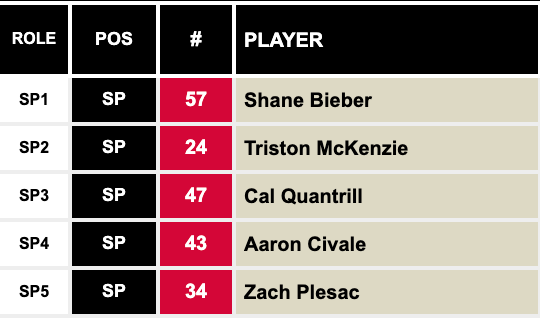 The top three pitchers are as good as it gets. Shane Bieber's velocity drop last year was alarming, but he battled through it and showed why he remains one of the best pitchers in the American League. Cal Quantrill and Triston McKenzie put together fantastic years and should continue to succeed. The problem is the two starters behind them, but with the depth of pitching this team has in the minor leagues, it shouldn't be much of an issue.
The bullpen projects to be one of the best in the game. They finished fifth in bullpen ERA last season and kept all their main contributors. James Karinchak found his stuff again, which was a massive boost to the bullpen. Led by Emmanual Clase, this unit should lock down the later innings.
This Guardians team is incredibly well-rounded. They defend exceptionally well, put the ball in play, and don't allow runs. That's a recipe for wins in the regular season. They also have the luxury of a weak division.
The White Sox have plenty of talent, but the health of the team combined with a first-year manager has me less than confident in them this year. If everything goes right, which is a big if, I still think they don't have the firepower to overtake the Guardians. The Twins have put together a solid offseason, but there are still holes to be filled, along with additional health concerns. The Tigers and Royals will not be a threat this season.
With the best manager in baseball at the helm, Terry Francona, this team should win their second consecutive AL Central crown.